Novartis' Kesimpta, ECTRIMS 2022, and relapsing multiple sclerosis
R&D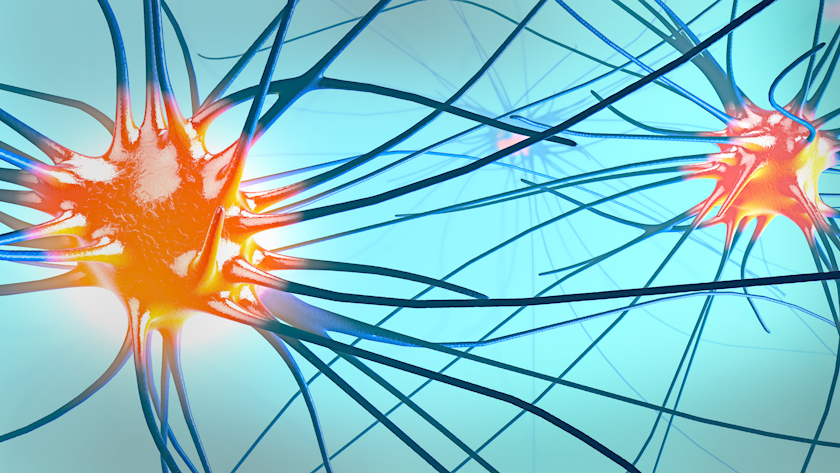 Having presented new data at last year's European Committee for Treatment and Research in Multiple Sclerosis (ECTRIMS) Annual Meeting – where the safety and efficacy of Novartis' Kesimpta (ofatumumab), when used as an early intervention treatment option in relapsing multiple sclerosis (RMS), was highlighted – director of research for the Cleveland Clinic's Mellen Center for Multiple Sclerosis, Dr Jeffrey Cohen spoke with pharmaphorum about the findings.
The new data presented by Novartis at ECTRIMS 2022 highlighted the safety and efficacy of Kesimpta and supported its use as an early intervention treatment option, as well as demonstrating high compliance rates among people living with RMS, also known as relapsing-remitting MS (RRMS).
According to the MS Society, in RRMS people have attacks of new and old symptoms, i.e. a relapse. RRMS is the most common type of multiple sclerosis, with other types being primary progressive MS and secondary progressive MS. Relapses occur when the immune system attacks the protective covering (called myelin) around nerves in the brain and spinal cord, damaging the myelin and causing MS symptoms.
Around 85% of people with MS are diagnosed with RRMS initially but taking a disease-modifying drug (DMD) could mean fewer relapses and slow down the progression of the disease. Kesimpta is such a drug, taken as an injection under the skin once a month. According to the MS Trust, it reduces the number of relapses by about two-thirds (70%).
Safety, efficacy, and adherence
Although the safety of Kesimpta hadn't been Dr Cohen's own focus in his role within the study, he supported the use of Kesimpta for RRMS, as continuous treatment for up to four years had shown sustained safety and efficacy.
"Novartis presented five Kesimpta abstracts at [ECTRIMS]," Dr Cohen explained, "including two late-breaker abstracts. Highlights included a Phase 3 ALITHIOS open-label extension study subgroup analysis in recently diagnosed treatment-naïve patients continuously treated with Kesimpta for up to four years [which] showed continued efficacy on relapses, MRI lesions, and risk of disability worsening."
"These results were consistent with the overall study population and, when compared to efficacy results of those patients who switched to Kesimpta later, highlight the value of earlier initiation of high efficacy therapy," he added.
Additionally, a further ALITHIOS analysis had shown that, when switching to Kesimpta from teriflunomide, younger patients (40 years of age or under), as well as those treated with fewer DMDs at baseline, appeared to experience the greatest benefit – further emphasising the importance of earlier treatment initiation.
Discussions, however, also centred around the issue of treatment compliance, as the method of delivery of such – whether the medication is orally administered, by infusion or intravenously, or via subcutaneous injection – is an issue with this disease.
"Poor adherence to disease-modifying drug treatment in multiple sclerosis remains a challenge in clinical practice and has an adverse impact on prognosis," Dr Cohen said.
Yet, there was high patient compliance with Kesimpta treatment over the four years, with persistence remaining high over the long term.
"A final separate analysis," Dr Cohen explained, "showed that, over the course of ALITHIOS, approximately 95% of patients were 80% or more compliant with their treatment, indicating adherence with the Kesimpta 20 mg subcutaneous monthly regimen."
Dr Cohen also explained how the general theme at ECTRIMS had been to expand upon previously reported results and – taken together with previously shown continued effectiveness of Kesimpta over four years – these findings certainly seem to add to the body of evidence that supports a benefit-risk profile for Kesimpta in patients with early RRMS.
New data, new hope
Kesimpta was approved in August 2020 as an injection for subcutaneous use for the treatment of relapsing forms of multiple sclerosis (RMS), including clinically isolated syndrome, relapsing-remitting disease, and active secondary progressive disease in adults.
"[This new] data adds to the previously presented efficacy data from the Phase 3 ASCLEPIOS I/II trials and the ALITHIOS open-label extension that showed continuous treatment with Kesimpta for up to four years was associated with fewer relapses, as well as reduced risk of three-month and six-month confirmed disability worsening and less lesion activity," Dr Cohen explained. "[This was] versus those who switched later from teriflunomide."
"The differences in relapses," he continued, "[in] MRI lesion activity, and the risk of disability worsening observed in the continuous versus the switch group highlight the value of earlier initiation of therapies like Kesimpta and support its use as first-line therapy at an early stage of the MS disease course," Dr Cohen reiterated.
Returning to the general ethos of ECTRIMS overall, Dr Cohen believed the data from Novartis' recent study fit well within the data setting of other presented findings and that within three more years there would be a noticeable sign of progression within treatment of this terrible illness.
"Overall, the conference covered a broad range of topics among which [was] additional data on disease therapies with regulatory approval, such as Kesimpta," Dr Cohen said. "[That] additional data supplements the information provided by the phase 3 pivotal trials that led to approval. The study I presented indicated that long-term treatment with Kesimpta remains effective and well tolerated," he concluded.
About the interviewee

Dr Jeffrey Cohen has worked at Cleveland Clinic's Mellen Center for Multiple Sclerosis Treatment and Research since 1994 and became director in 2014. Dr Cohen has a large clinical practice devoted primarily to the care of patients with multiple sclerosis and related disorders. In addition, he is director of the Experimental Therapeutics Program, a professor at the Cleveland Clinic Lerner College of Medicine, and has been involved in various capacities in a large number of clinical trials developing new therapies for multiple sclerosis.