Unlocking health data to improve oncology outcomes
Views & Analysis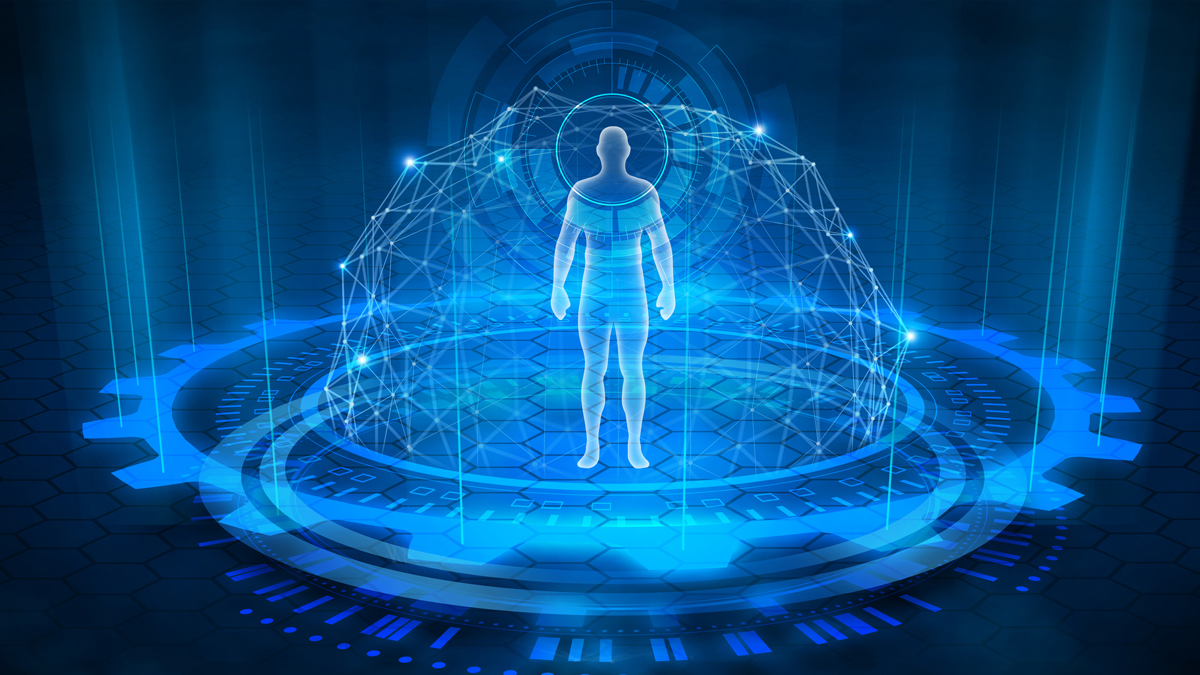 As the largest single-payer healthcare system in Europe, the UK's National Health Service (NHS) has a uniquely beneficial health data and real-world evidence (RWE) environment. It's one that has global potential to improve patient outcomes but efforts to harness the true potential of these information flows are only just beginning.
The foundation for this is the NHS' longstanding commitment to collecting healthcare data. Information from the 'cradle to grave' care it provides has tremendous potential for driving more research within the UK, notably in oncology, with patients, regulators, payers, researchers, clinicians and the NHS itself all likely to benefit.
But how do we legitimately and efficiently access these vital evidence sources whilst addressing increasing governance and privacy concerns? How can healthcare stakeholders, including patients at the centre, further collaborate and drive innovations?
pharmaphorum's Unlocking Health Data to Improve Oncology Outcomes webinar sought to answer these questions by analysing how existing NHS data can be used in innovative ways to make informed decisions about drug research, discovery and value. Held in association with IQVIA,  the discussion brought together clinical, data science, RWE and health data expertise.
A unique health data ecosystem for improving patient care
The COVID-19 pandemic has raised awareness about many facets of the NHS, including its capabilities to produce and leverage health data. Indeed, efforts to contain the virus in the absence of a vaccine have been based on the use of health data, giving the wider public an awareness of its importance and power within the health system.
"Through our Cancer Data Network, IQVIA aim to provide the opportunity for any cancer patient to have clinical trials as a treatment option, regardless of whether they are being treated in a leading cancer specialist centre or a small district general hospital outside a city."
In these challenging times, the UK's healthcare data ecosystem can also have a significant impact on improving patient pathways, particularly in oncology. Every year, almost 400,000 new cases of cancer are diagnosed in the UK and cost the NHS £7 billion annually. Using health data more effectively could help make more informed decisions to drive the development of new cancer treatments and diagnostic services, reduce unwarranted variation and improve cancer survival rates.
Sir Mick Peake, clinical director for the Centre for Cancer Outcomes within UCLH's Cancer Division, demonstrated how data showed that survival for patients receiving the same therapy has varied over time, providing valuable insights into how NHS providers are performing and whether the quality of care has improved or deteriorated.
It's also tremendously helpful for reflective learning within the organisation, he said, adding: "[The data] has the potential to really influence clinical practice and provide materials for the public to assess the quality of their care."
The strength of the data is such that it can also be used for the early identification of adverse events, to highlight which patients are suitable to participate in studies and to provide real-world evidence about an intervention's impact on patient care and outcomes. In the current environment, it can also measure the impact of COVID-19 on oncology pathways.
Generating RWE to support oncology research
Real-world evidence generated by the NHS has a broad range of applications in research that can inform regulatory filings by assessing safety and effectiveness, and then the cost-effectiveness, of new treatments.
NICE already accepts RWE within its managed access schemes, which are set up using the Cancer Drugs Fund (CDF) in the case of oncology medicines in the UK. NICE, and other payers, are also actively encouraging and advocating the use of RWE to complement and reduce uncertainty in more traditional evidence in Health Technology Assessments (HTAs) – a direction of travel that needs to include the identification of validated sources of data.
Data must be made available in a timely and secure manner, with patient privacy a key priority to prevent any chance of patients' identities being revealed – and with data on rare cancers needing particularly careful handling.
The UK has already taken steps towards providing the coordination required to maximise the benefit of the available data in the UK within cancer, namely through DATA-CAN: The Health Data Research Hub for Cancer – a UK-wide partnership hosted by UCLPartners in partnership with Genomics England, IQVIA, Leeds Teaching Hospitals NHS Trust, Queen's University Belfast and the University of Leeds.
Focused on unlocking the power of health data to improve cancer care, DATA-CAN aims to make high-quality health data more accessible for cancer researchers and clinicians in a safe and responsible way, facilitating research into new diagnostics, treatments and improvements in care to give NHS patients faster access to clinical trials and new treatments.
Yoshiko Cook, DATA-CAN programme director, representing IQVIA in the DATA-CAN partnership, said: "Through our Cancer Data Network, IQVIA aim to provide the opportunity for any cancer patient to have clinical trials as a treatment option, regardless of whether they are being treated in a leading cancer specialist centre or a small district general hospital outside a city."
Cook said this will be done with the highest standards of patient data privacy and ethical approval.
But the majority of health data sources remain "siloed" according to Cook and the challenge is to overcome this while ensuring patients' rights are maintained.
IQVIA has already helped establish innovative ways to overcome these obstacles. By using a synthetic patient data set called the Simulacrum, which is structured to model the properties of England's national cancer registry database, known as the Cancer Analysis System (CAS), IQVIA can perform real world studies in a simulated environment that can then be fully executed on the CAS database with no risk to patient privacy. "This process allows us to conduct clinically relevant and statistically precise real-world studies using one of the world's most robust and clinically rich oncology data sets – answering critical questions about patient characteristics, treatment patterns and outcomes", according to Adam Reich, real world solutions expert at IQVIA.
Straw polls conducted during the webinar revealed optimism that RWE could help close current gaps in evidence, while also revealing that a quarter of companies don't use RWE to support regulatory or payer submissions. Reconciling patient privacy and data access has long been a challenge in the UK and across the globe, one that has hindered our ability to reliably assess clinical efficacy and cost effectiveness of cancer medicines in the real-world setting. Developing synthetic datasets such as the Simulacrum not only protects patient confidentiality but establishes a quicker and more reliable data access model that expedites RWE generation. When used to access CAS, the Simulacrum approach also ensures that only anonymous, aggregated results are released for use, removing historic data sharing obstacles and opening England's robust national cancer registry for use in global research initiatives.
Improving treatment pathways and outcomes
According to data from the Brain Tumour Trust cited in the webinar, 97% of cancer patients are willing to let their data be used for research.
The message from those taking part is that this altruistic instinct could be a starting point for greater engagement in order to save lives.
There is a need for further collaboration between patients, clinicians, and public-private organisations, something that IQVIA has been facilitating with projects, and through being an establishing partner of an organisation such as DATA-CAN.
Cook said: "It's not just about having the data but being able to responsibly access and use that data for the betterment of cancer patient treatment that's important. We know there is an underutilisation of patient data in research, despite most cancer patients willing to let their data be used. We want to encourage more research to be conducted within the UK."
NICE's Tom Lawrence noted the future importance of RWE in HTAs, to improve access to drugs through the Cancer Drug Fund (CDF), managed access schemes, and potentially in outcome-based commercial schemes that can bring cutting-edge cancer technologies to patients.
These efforts help to iron out uncertainties that frequently crop up as cancer drugs are increasingly approved conditionally on the basis of single-arm trials.
Even where drugs have been approved using a phase 3 trial, the data generated may still not provide the kind of outcomes data NICE needs, or information about how a new drug or technology may affect treatment pathways in the wider health system.
RWE generated from validated sources such as CAS can give further insight into the current unmet need, expound on drug safety on top of the data already gathered in clinical trials and address uncertainties around how medicines are used in a real-world setting.
Cancer care after COVID-19
The UK's health service is under unprecedented pressure from COVID-19, and cancer care has particularly suffered because of the crisis diverting resources to other parts of the health system.
DATA-CAN has been at the forefront of efforts to identify these effects. A joint study with the UCL Institute of Health Informatics found that deaths in people with cancer could rise by at least 20% over the next 12 months as a direct or indirect result of COVID-19.
The researchers analysed recent "near real-time" weekly data from major UK cancer centres and found a 76% decrease in urgent referrals from GPs for people with suspected cancers and a 60% decrease in chemotherapy appointments for cancer patients compared to pre-COVID-19 levels.
However, COVID-19 has also made the public more aware of how important health data is, and how it can benefit researchers. In retrospect, the pandemic may prove to have been the catalyst for appropriately unlocking the power of NHS cancer data to make the most of existing data systems. Specifically, this could see DATA-CAN enabling more opportunities for patients to be matched to trials, which would require hospitals to become more data mature and technology enabled, in order to provide real-time matching capabilities.
Uncovering new ways to improve NHS patient care
The power of the nationally representative datasets (such as CAS) collected by the NHS, and its access to near real-time cancer data being harnessed via DATA-CAN, is that it can uncover previously obscured trends and their impact on health services and, therefore, patient care.
The drive to learn from real-world evidence in oncology can also bring substantial benefits to the NHS, helping it learn whether it is prioritising the right investments, backing the most effective treatments and making informed decisions that benefit patients and all healthcare stakeholders.
About the author

Dominic Tyer is a journalist and editor specialising in the pharmaceutical and healthcare industries. He is currently pharmaphorum's interim managing editor and is also creative and editorial director at the company's specialist healthcare content consultancy pharmaphorum connect. Connect with Dominic on LinkedIn or Twitter