Tackling the remaining challenges of multiple sclerosis
Views & Analysis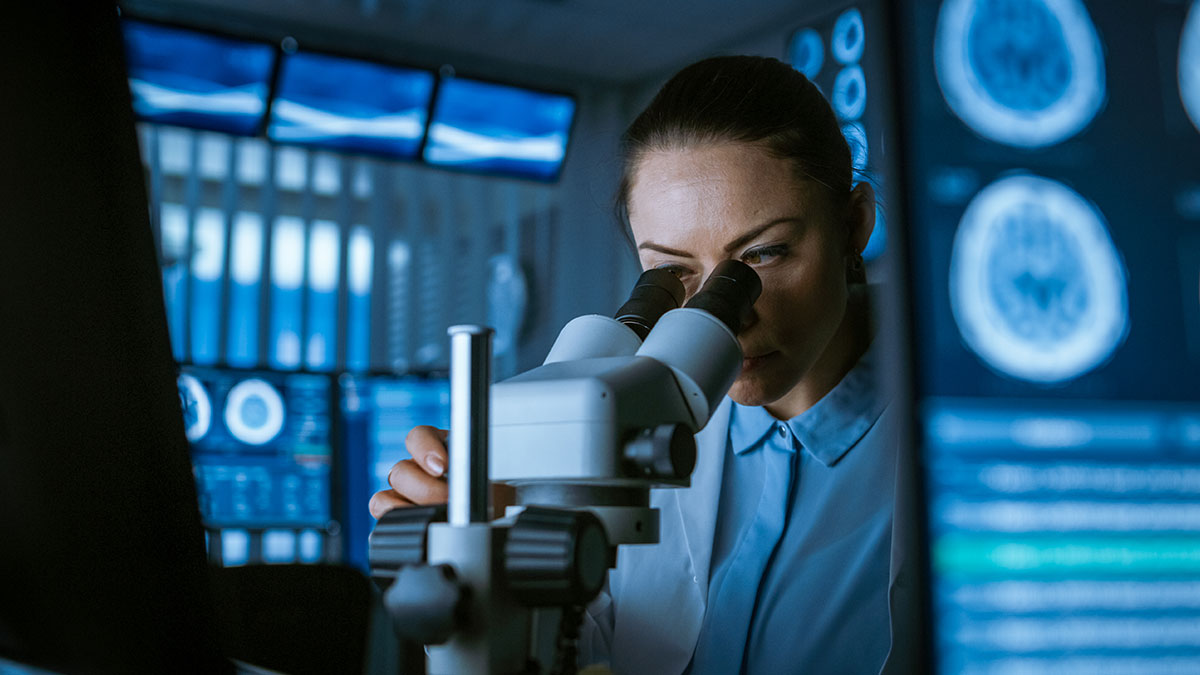 With Merck KGaA's multiple sclerosis drug evobrutinib entering phase 3 trials, we spoke to the company's Fernando Dangond and MS expert Dr Xavier Montalban to get their views on the biggest hurdles to overcome in this difficult-to-treat disease.
Though multiple sclerosis (MS) is still a disease severely lacking in transformative treatments, there are signs of hope, and several companies are investing heavily in trying to find the next breakthrough drug.
Germany's Merck KGaA is one such company, having two MS drugs already on the market – Mavenclad (oral cladribine tablets), which was finally approved by the FDA this year after a difficult road to market, and the more established Rebif (interferon beta-1a).
Now the company's evobrutinib has become the first oral BTK inhibitor to show clinical proof of concept in relapsing multiple sclerosis (RMS), with phase 2 results demonstrating rapid reductions in active lesions on MRI at week 12 that were maintained through week 48.
Bruton's tyrosine kinase (BTK) inhibitors have already been shown to work against certain forms of leukaemia and lymphoma, and Johnson & Johnson and AbbVie's Imbruvica (ibrutinib) has been on the market for several years.
But this class of drugs is also of interest to companies developing treatments for MS, as the disease has been linked to abnormal over-stimulation of B-cells thought to cause the body to attack the myelin sheaths surrounding nerve cells. This in turn leads to the damage to the nervous system that causes the symptoms of MS.
The drug is now entering phase 3 studies.
"We are now in a very interesting time for multiple sclerosis, because there are now more than a dozen drugs available to treat MS, mostly for relapsing-remitting MS, but also a few to treat progressive forms of multiple sclerosis," says Dr Xavier Montalban, director of the MS Centre at St. Michael's Hospital, Canada, explaining the current state of the MS landscape for both the industry and patients.
But a key gap, he says, is in our ability to more impactfully slow the progressive phase of the disease. Thankfully many stakeholders are working towards achieving this.
"There is now a huge alliance, the International Progressive MS Alliance, dedicated to addressing this. It's composed of MS societies, consultants, academic researchers and neurologists, industry leaders, MS patients and other key stakeholders from around the world that are trying to identify the main gaps in treating the progressive form of the disease. This reflects just how important an issue this is to everybody."
And there are still many other unmet needs in MS that affect patients' lives every day.
One of these is the lack of personalised medicine in MS – but again, progress is being made towards this.
"We need to identify which of the currently-available MS drugs works best in a specific patient," Montalban says. "One way we are doing this is by using clinical MRI biomarkers."
Fernando Dangond, head of global clinical development, neurology at Merck KGaA, adds that another issue is finding the right sequence of disease modifying drugs in a particular patient.
"We still need to learn a lot more about that," he says. "There's some very powerful agents, but those powerful agents come with a safety baggage. A particular side-effect of concern is lymphopenia, which is a decrease in the counts of white blood cells.
"We think the potential attractiveness of evobrutinib is that it does not cause lymphopenia. It affects the function of B-cells and myeloid cells without dropping their cell counts."
Dangond also says that patients want to live as free as possible from reminders that they have MS. "When somebody's injecting every day or every three days it's a constant reminder to them that they have this disease," he says.
For this reason Merck sees the less frequent dosing schedule of its Mavenclad as a potential key differentiator for the drug.
Finally, Montalban says that a key challenge still faced with multiple sclerosis is dealing with the neurodegenerative mechanism of the disease, which ultimately is the mechanism causing disability in patients.
This, Merck hopes, is where evobrutinib could come in.
"Evobrutinib has a dual mechanism of action against both B-cells and innate immune cells like macrophages and microglia, which are supposed to be involved in the progression of the disease," he says.
"This is pure speculation, but our hope is that the drug, through this dual mechanism of action, could influence the neurodegenerative process."
Dangond adds: "The drug is an irreversible selective inhibitor. That's important because it helps us have a sustained pharmacodynamic effect, even beyond the pharmacokinetic action of the drug."