Real-world evidence: the future is here
Views & Analysis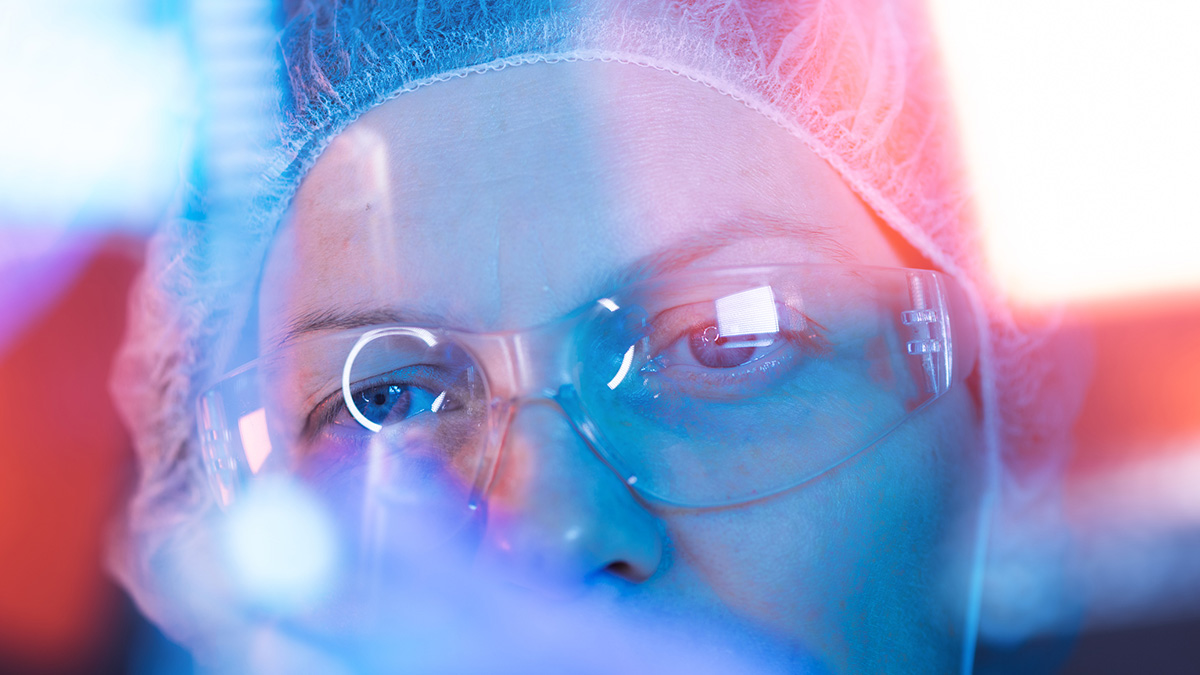 Use of real-world evidence is becoming increasingly common to aid the clinical development process and provide important data for pricing discussions once medicines have been approved. As part of a series of articles in association with Cytel, pharmaphorum's Richard Staines spoke with Jeremy Rassen, president and chief science officer at Aetion, about how data obtained from outside the traditional randomised controlled trial setting is transforming drug research.
Real-world evidence (RWE) has long been seen as a transformative tool for pharma, and in fact has already disrupted several pharma functions.
Rassen speaks to RWE's ability to help address pressing needs in global healthcare systems.
"Healthcare today is facing enormous challenges around figuring out how to choose the best treatments. What treatments work best, for whom and under what circumstances?
"Real-world data gives us the opportunity to bring the safest, most effective treatments to market and to ensure that the patients who can benefit the most have access to and are receiving those treatments."
By Rassen's definition, real-world data "represents the actual experience that patients have with the medications that they have been taking" – and there are myriad ways in which this data can be generated – from electronic health records and registries, to patient reported outcomes and data collected from personal devices like Fitbits or smartphones.
"The FDA has made it clear they are invested in real-world data. But questions remain about how precisely to approach that"
But Rassen stresses that there is a distinction between data and evidence.
"We talk a lot about real-world data, but ultimately decisions are based on real-world evidence. Real-world evidence is the application of sound scientific principles to real-world data,  conducted in a way that's recognised and supported by industry, by advisory groups and ultimately regulators. Applying those techniques to real-world data yields real-world evidence from which scientifically valid decisions can be made."
RWE meets RCTs
Such decisions are already being made today, with RWE being used to supplement, and in some cases, substitute randomised clinical trials (RCT).  The examples and range continue to grow from developing synthetic control arms for rare disease or pediatric oncology studies to supplementing the endpoints, sub-populations, additional indications, and overall reach of an RCT.
"Randomised trials are designed to demonstrate the safety and effectiveness of the medication, often in a very particular population," Rassen says, "but the reality is that many more types of patients than those who are included in specific clinical trials use the medications that are on the market.
"Real-world data gives us the opportunity to work within that wider group of patients and find out which medications are safest and most effective for them."
This is not future-gazing – Rassen notes that RWE is already being used "routinely" in clinical development to inform clinical trial design, for example by looking at where to set expectations or thresholds for performance. Companies can do this by using existing data about their own medications or medications in the same or similar classes that are available on the market today.
It also allows companies to assess the market size for early-stage drugs, or to determine the precise incidence and prevalence of different diseases – particularly in rare indications. RWE is also frequently used to respond to regulatory questions around safety signals.
Often, though, RWE is used more to augment RCTs than replace them outright.
"It's not an either-or situation," Rassen says. "There are certain RCTs that could never be replaced in any way by real-world data and there are certain RCTs where RWE can be used uniquely well to accomplish the goals of the trial in much less time and at a much lower expense."
One example is using real-world data as a control arm in single-arm clinical trials.
Rassen explains: "In rare forms of cancer in particular, the ability to use data from real-world patients as the matched control arm in for single-arm study allows us to rapidly evaluate the effectiveness of new oncology medications without having to randomise patients to a standard of care."
Another application is to extend indications or expand labels for drugs that are currently on the market based on how they are being used in a real-world setting. Rassen says that RWE offers "incredible opportunities" to answer questions in the post-market setting that would have previously needed to be answered with a randomised trial.
Rassen points out that such decisions are already being made today. "Pfizer's breast cancer drug Ibrance recently received an expanded indication for male breast cancer that was approved entirely through real-world data. That is a perfect example of the use of RWE in a case where RCT data may have been required in the past. While the FDA is still formulating its standards, it's also very thoughtfully making decisions today."
Understanding the potential
The FDA has a growing interest in this kind of methodology and hopes to understand it better for greater use in the future.
"The FDA, in their strategic framework, has made it clear that they are very much invested in the use of real-world data and evidence for regulatory decision making," Rassen says. "But questions remain about how precisely to approach that."
To attempt to address these questions, the agency has launched the RCT DUPLICATE demonstration project, which is being conducted by Brigham and Women's Hospital/Harvard Medical School in collaboration with Aetion.
The project was commissioned by the FDA to understand when, where and how real-world evidence could possibly take the place of randomised trials and in what circumstances that could work.
"The researchers are using real-world data to attempt to replicate the results of 30 randomised trials that the FDA has used over the last several years in regulatory decision-making," Rassen explains.
"We are looking at whether the results of the replication lead to the same regulatory decisions that the FDA made using RCT data.
"And beyond the initial 30, there are also now seven RWE studies underway seeking to predict the results of ongoing RCTs."
Using the results of the study, the FDA will think critically about how to employ real-world data and real-world evidence in their decision making and will release specific guidelines by 2021.
Across pharma functions
The potential applications for RWE go far beyond clinical trials, though – and Rassen notes that he has seen applications across almost all pharma functions.
"Market access is one of the more obvious ways to use RWE. RWE can provide a window into how individual medications within a class perform differentially across endpoints and subpopulations and against expectations. In essence, understanding the real-world performance of individual medications allows for the development of better product profiles and performance thresholds to inform the payer value conversation," he says.
And the flip side of informing market access for drugs is informing value-based care for payers.
"We're seeing a shift towards value-based care worldwide," Rassen says. "Real world data supports the analysis of the value of medications in the real-world setting. Using real world data to understand prescribing patterns by specialists coupled with understanding real-world performance of individual medications enables better educational targeting and can inform payers about a wider spectrum of use for a particular product."
He adds: "All of these are applications that we see being done today by our customers worldwide."
Rassen concludes by saying he is "thrilled" about the future use of real-world evidence. "I see this as a worldwide phenomenon," he says. "There are similar discussions happening in the EMA and the PDMA in Japan.
"I see regulatory authorities, reimbursement agencies, academia, industry, advisory groups, professional societies and others really fostering the adoption of these techniques across a range of questions, allowing us to augment the knowledge and procedures we have with a lot more data behind them."
---
About the interviewee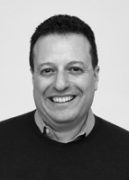 Jeremy A. Rassen, MS, ScD is a pharmacoepidemiologist with 25 years of academic and industry experience.  He is co-founder, president, and chief science officer at Aetion, a health care technology company that delivers real-world evidence for life sciences companies, payers, and regulatory agencies. Prior to founding Aetion, Dr. Rassen was Assistant Professor of Medicine at Harvard Medical School, where he focused on methods to improve the quality and validity of real-world data studies. He also worked in Silicon Valley in a variety of tech companies. Dr. Rassen received his bachelor's degree in Computer Science from Harvard College and his master's and doctorate degrees in Epidemiology from the Harvard T.H. Chan School of Public Health.
---
About Cytel
Cytel and Aetion have partnered to offer innovative real world analytics solutions for life sciences customers. As a pioneer in evidence generation, with deep expertise in advanced analytical solutions, Cytel is uniquely equipped to unlock the value from increasingly complex data. Life sciences companies count on Cytel to deliver exceptional insight, minimize trial risk and accelerate the development of promising new medicines that improve human life. Cytel provides data-focused clinical research services and software solutions for the design and analysis of clinical trials, including industry standards East®, StatXact®, and LogXact®. With operations across North America, Europe, and India, Cytel employs 900 professionals, with strong talent in biostatistics, programming, data science, and data management. For more information about Cytel, visit www.cytel.com