Ardelyx's ambition to revolutionise kidney treatment
Views & Analysis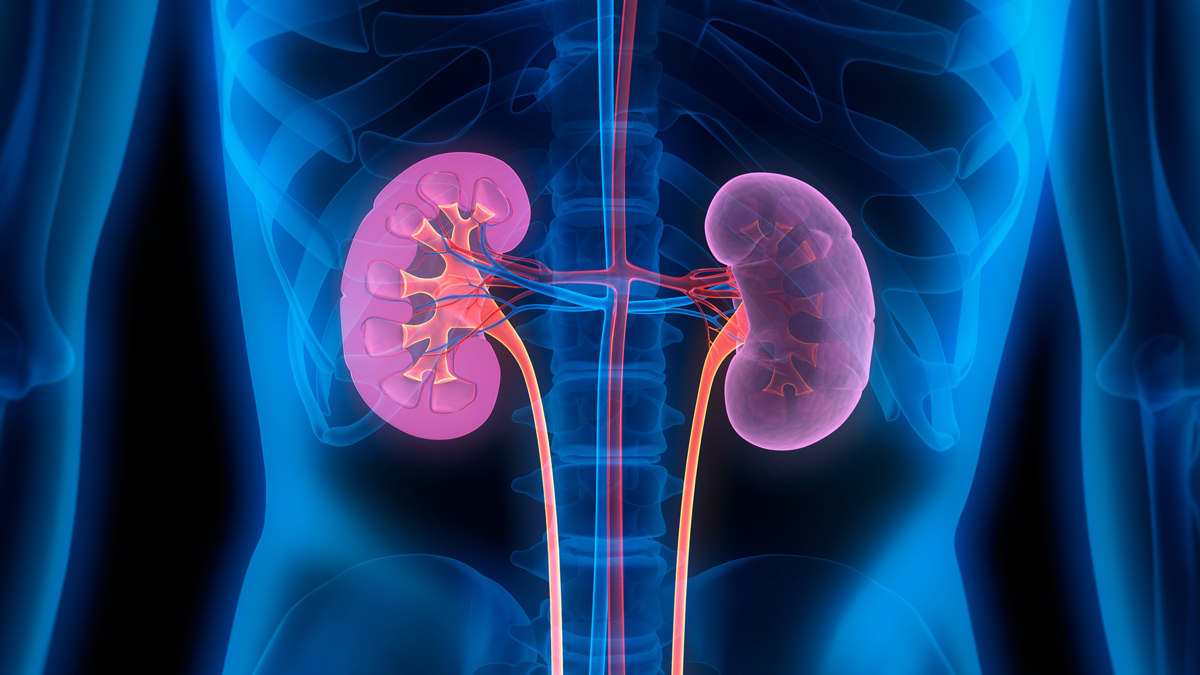 A therapy to treat hyperphosphatemia is moving closer to the market after years of development by California-based company Ardelyx. The company's lead candidate Tenapanor is a targeted, small molecule therapy currently under FDA review.
As the pandemic surged this year, the disruption of healthcare systems posed a significant challenge for patients receiving kidney care.
While strict measures for infection control were introduced around the world in dialysis centers, COVID-19 still proved catastrophic for many with kidney disease according to Ardelyx CEO, Mike Raab.
As the co-founder of the biopharma company, Raab has been focusing on advancing patient care for kidney disease since 2009. "Patients who undergo dialysis are some of the most fragile. They can be going into a facility three times a week and God forbid, if someone has COVID-19, the chance of it spreading is significant," he told pharmaphorum. "We must remember with kidney failure; these are patients who can also be hypertensive or diabetic. They have lots of co-morbidities and are significantly at risk for COVID-19."
Although the number of patients on dialysis is more than 600,000 in the USA alone, the scale of kidney disease is sometimes forgotten, he said. "One of the examples I like to give to help people understand the magnitude of the problem is the opioid epidemic which has been a major area of focus in the United States."
"Elimination is critical, given what impact it has on these patients. Historically what has been used as a treatment is phosphorous binders that work somewhat like a sponge and absorb the phosphorus, then are excreted in the faeces. The problem is you need to take handfuls of this material for it to work, and it has been this way since the 1970s."
"Last year we lost just under 70,000 people due to opioid overdose and we lost almost 120,000 people on dialysis in the same year. The mortality rate for these patients is extraordinarily high which is not always understood."
In the US, dialysis care is available to all through Medicare, irrespective of age. The policy goes back to the early 1970s when Richard Nixon administration put comprehensive coverage in place. "The law means that all people with kidney failure on dialysis ultimately are covered by the government. It's actually the only universal healthcare that we have in the US, but it's for an organ, not for a person."
The lead candidate
Hyperphosphatemia is a nearly universal condition for patients with chronic kidney disease (CKD) on dialysis, and a major risk factor for cardiovascular morbidity and mortality. The current treatment for elimination is phosphate binders that work like a sponge absorbing the excess phosphorus, which is then excreted in the faeces.
Raab co-founded Californian company Ardelyx in 2007 after working for years at Genzyme, the developer of phosphate binder Renagel (sevelamer hydrochloride).
Ardelyx aim is to develop and commercialise small molecule therapeutics to treat cardio-renal, GI, and metabolic diseases. The company's lead candidate, Tenapanor, is a targeted, small molecule therapy under FDA review for the control of serum phosphorus in adult patients with chronic kidney disease (CKD) on dialysis.
"The idea when we started Ardelyx was to really look at a novel way of managing serum phosphorus in patients on dialysis," said Raab. "When your kidneys fail, you can no longer eliminate phosphorus from your body. In today's world with processed food, there is a massive amount of phosphorus that comes into all our bodies from what we eat."
"The problem is you need to take handfuls of phosphate binders for it to work, and it has been this way since the 1970s."
Ardelyx's therapy Tenapanor instead targets the surface of the gut where absorption takes place and inhibits sodium hydrogen exchanger 3 (NHE3). This results in a conformational change of the epithelial cell junctions, thereby significantly reducing paracellular uptake of phosphate at the primary pathway of phosphate absorption.
The therapy consists of two tiny pills about the size of a tic-tac which are taken each day. "What we hope is with these smaller pills there is the potential for better efficacy and in the long-term better outcomes for these patients," said Raab. "It's a long project, something that came from a simple idea and is now likely to become reality for these patients."
Clinical & regulatory activity
The company has conducted three Phase 3 clinical trials evaluating the efficacy and safety of Tenapanor for the control of serum phosphorus in adult patients with CKD on dialysis: two monotherapy trials (BLOCK and PHREEDOM) and one dual mechanism trial (AMPLIFY). All trials have met their primary endpoints.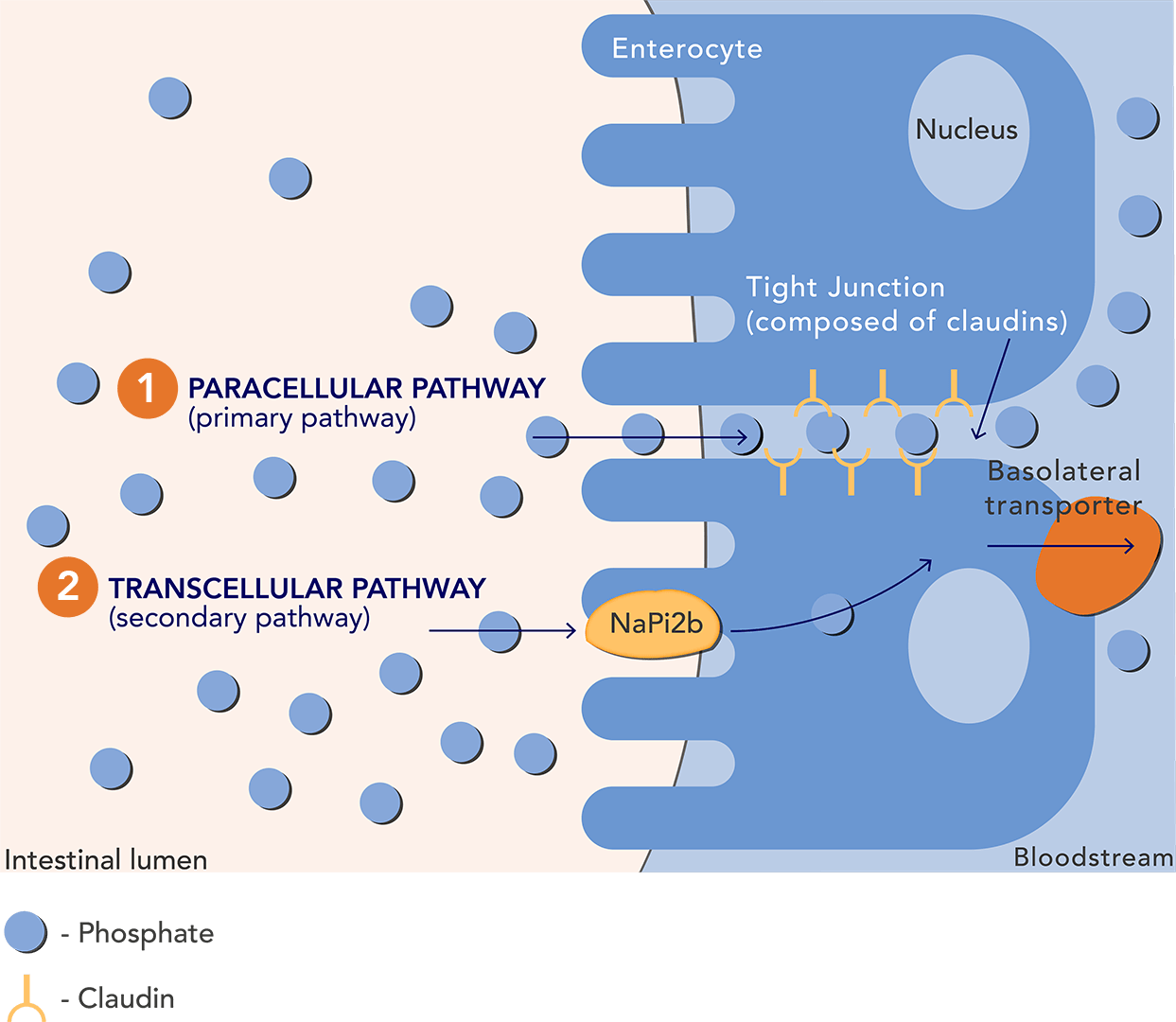 This year, alongside Japanese partner Kyowa Kirin Co., Ltd., Ardelyx presented data at the American Society of Nephrology's (ASN) virtual Kidney Week, from two Phase 2 studies evaluating the efficacy and safety of the therapy in Japanese patients on hemodialysis.
"The studies showed that you could decrease the pill burden on those patients by 80% when you added Tenapanor to their regimen. What we're seeing across the board is that Tenapanor, for a large percentage of patients, can be used as monotherapy, meaning you no longer need binders. You then see a significant number of patients benefiting from a small amount of adjunctive binder use."
According to Raab, the two branded binders currently on the market are not viewed as competition to Tenapanor due to being legacy technologies. While Ardelyx awaits FDA approval for Tenapanor, it is moving forward with regulatory approval internationally and has filed documents with the European Medicines Agency (EMA).
"We've done a number of trials with European subjects, and we need to determine from the EMA if this data is sufficient for approval in the European Union. That's going to be an important thing for us in 2021," explained Raab.
In addition, the company is looking towards other territories as its commercial strategy evolves. "We have a fantastic partnership in Japan, which is a very sizable dialysis market and then a sizable partnership with Fosun Pharma in China, and Knight Pharmaceuticals in Canada. We are seeing all this as a significant global opportunity to help patients, not just in the United States but throughout the world."