A new approach to COVID-19 treatment
Views & Analysis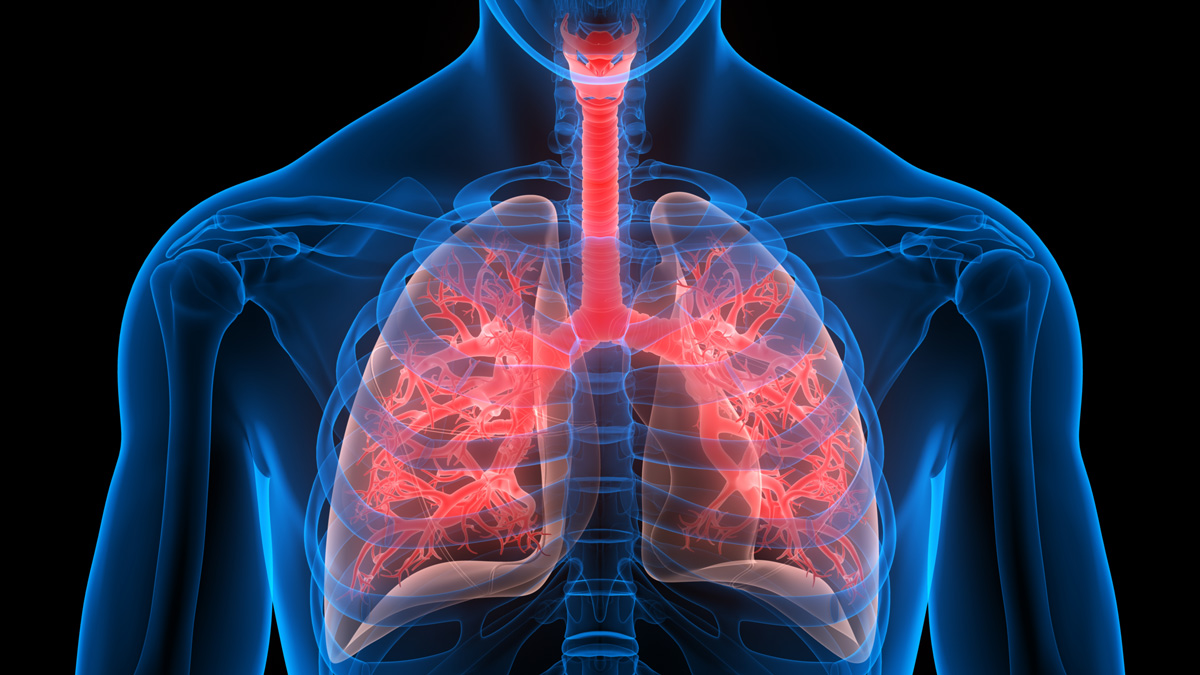 While pharma has raced to develop COVID-19 vaccines, US-based company NeuroRx is taking a different approach to treating the virus. CEO Dr. Jonathan Javitt tells pharmaphorum about the science behind the company's Zyesami, which targets the alveolar type II cells in the lung that are critical for transmission of oxygen.
Zyesami was developed in conjunction with partner Relief Therapeutics, and NeuroRx is currently awaiting results from a Phase 2b/3 trial (COVID-AIV) evaluating the therapeutic for the treatment of respiratory failure in COVID-19 patients.
Based on years of research by Professor Sami Said at New York's Stony Brook University, the drug is a synthetic formulation of Vasoactive Intestinal Peptide (VIP), a naturally occurring peptide that is highly concentrated in the lungs. VIP is known to have potent anti-inflammatory effects and can inhibit coronavirus replication and block the formation of inflammatory cytokines.
"Every air-breathing warm-blooded animal makes this peptide to protect the lungs from the toxic effects of breathing air," NeuroRx CEO, Jonathan Javitt, MD, MPH, told pharmaphorum. "It protects the lungs against all injuries and turns out it has some extraordinarily valuable properties for patients with COVID-19."
"The cytokine storm story became popular, but it was mostly popularised by companies who already had drugs against cytokines. They created the story and then threw their monoclonal antibodies against COVID-19 but there is real scepticism now about whether COVID-19 is really a cytokine storm problem"
'A fish out of water'
When SARS-CoV-2 invades the body, it attacks the alveolar type II (ATII) cell in the lining of the lung which shuts down the production of surfactant and stimulates a cytokine response.
"This is how you go from somebody who is infected by the virus but not particularly sick to somebody who's on a ventilator dying of COVID-19," explained Dr. Javitt.
"For example - when a fish swims through water, seawater goes across its gills and oxygen is then absorbed from the seawater. The fish derives enough oxygen from that to carry out all the functions it needs to live. However, the minute you put that fish on the land, the fish dies. But why? There is more oxygen in the air than there is in the sea, so why would the fish die?"
The problem, he says, is due to the fact the atmosphere is toxic to the fish's epithelial cells.
"In humans it is the same. The mixture of gases that we breathe all the time are toxic if it touches the lung's cell, so the lung is covered by this layer of fluid that creates a barrier between the atmosphere, the air, and the cell membrane."
The minute the ATII cells die due to the SARS-CoV-2 virus, the lung is no longer capable of oxygenation and the patient dies as well.
"It is like a fish out of water."
Zyesami works by binding to receptors on ATII cells in the lung and protecting the surrounding pulmonary epithelium by blocking cytokines, preventing apoptosis, and upregulating the production of surfactant.
By targeting the vulnerable ATII, NeuroRx and Relief Therapeutics believe they can help the most critically ill COVID-19 patients.  "Until we focus on the specific lesion associated with this virus, we're not going to have any real cures," concluded Dr. Javitt.
While other COVID-19 therapeutics, such as tocilizumab have targeted the inflammation caused by the virus, Dr. Javitt believes this is only one piece of the puzzle.
"The cytokine storm story became popular, but it was mostly popularised by companies who already had drugs against cytokines. They created the story and then threw their monoclonal antibodies against COVID-19 but there is real scepticism now about whether COVID-19 is really a cytokine storm problem.
"Personally, I don't think it is. I think cytokine storms are a secondary problem and until we really face the lesion that occurs when the SARS-CoV-2 virus infects the lungs and causes COVID-19, we're not going to have a solution."
The next steps
Top line data from Zyesami's Phase 2b/3 trial is expected by the end of January/beginning of February and if successful, the drug could quickly receive emergency use authorisation from the FDA.
The multicenter, randomised trial was initially conducted at a single centre and expanded to 196 patients at 12 study sites. Patients were administered with escalating doses of Zyesami by intravenous infusion and compared to a placebo control group.
Early data from trials were encouraging, with results from a study at Houston Methodist hospital in Texas showing approximately 81% of the patients who received the drug survived beyond 60 days, compared to just 17% of control patients. Those who had the treatment also demonstrated a nine-fold increased probability of survival and recovery from respiratory failure.
"These patients included in our study are those who were too sick to be admitted to any other clinical trial," said Dr. Javitt. "There were extremely ill patients who had had lung transplants, severe lung disease, heart disease, renal failure and kidney transplants so the results we have seen bring a lot of hope for how we can treat COVID-19 in future."
Although the arrival of COVID-19 vaccines is providing hope for people, there is still a need for effective treatments. "We hope that the vaccine will reduce the number of COVID-19 cases.  However, we believe it likely that population wide vaccination will be slow in coming and the vaccine is not 100% effective," said Dr. Javitt.
NeuroRx is also gearing up for a phase of rapid expansion after closing a deal in December to combine with investment firm Big Rock Partners. The merger created a company with an estimated post-transaction equity value of more than $500 million.
The deal is expected to complete in the first quarter of 2021 and will increase NeuroRx's access to capital for Zyesami and spur development of its other drug pipeline targeting treatment of bipolar depression.
The company is also looking at advancing trials for Zyesami in other countries around the world, with a Phase 2b/3 trial set to begin in Europe.
"One thing about our drug compared to all of these monoclonal antibodies is we can make it at enormous scale relatively inexpensively and it's within the cost range that works for the rest of the world," said Dr. Javitt.
About the interviewee

Dr. Jonathan Javitt is founder, chairman and CEO of NeuroRx. He is a physician with a background in information technology, health economics, and public health. His scientific publications have been cited by more than 17,000 people and he is ranked among the top 1% of quoted scientists worldwide.