Focus on the positive to stop public perception being a barrier to clinical trial participation 
R&D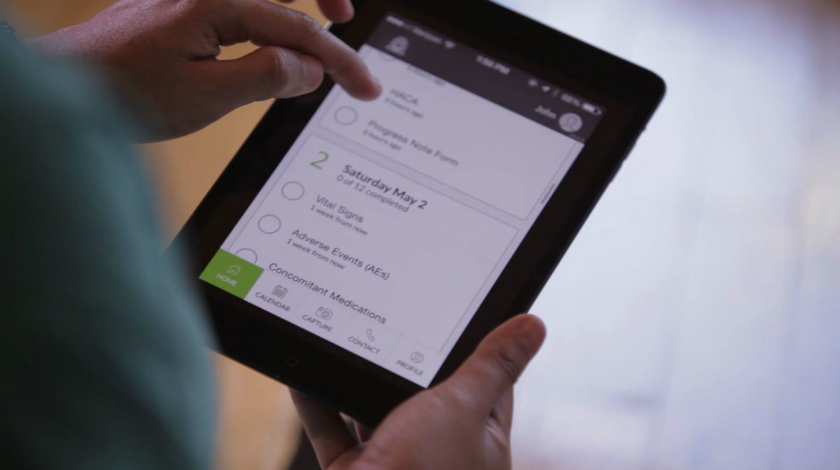 Public misconceptions surrounding the process, its risks and its benefits remain a significant barrier to clinical trial participation, which is not surprising in a world where the only intersection between research and general interest is when things go wrong.
As we are all aware, advancing medical science is reliant on our ability to conduct clinical trials, which is in turn reliant on recruitment. So, is it time for clinicians, industry and researchers to join forces and drive the conversation?
Forte's 2017 survey of more than 900 clinical research professionals reported that finding enough participants was one of the top three barriers to conducting clinical trials.
Another report, an Applied Clinical Stakeholder Survey noted that 19% of registered trials that closed in 2011 either failed to meet 85% of expected enrolment or were terminated early because they did not recruit enough participants.
The reasons for this are as varied as they are complex, but fear has its place in that decision-making melting pot.
TGN1412: 'If it bleeds, it leads'
The BBC recently re-ran its 2017 documentary, The Drug Trial: Emergency at the Hospital, which tells the story of the first-in-humans trial of the monoclonal antibody, TGN1412.
Just hours after receiving an infusion of the drug, which was being investigated for the treatment of leukaemia after showing promising results in monkeys, six men were desperately ill.
Their temperatures soared, their organs failed, and some suffered such significant swelling the newspapers dubbed them the 'elephant men'.
As the clinicians worked around the clock to find out what had happened and save the lives of these previously healthy volunteers, the global media was hooked.
The resulting investigation into the event, the long-term impact of which is not yet known, changed how trials are conducted forever. It did not, however, receive anywhere near as much attention.
A decade on from the 2006 trial hitting the headlines, and in need of some ready cash, I signed up to Flu Camp – a well-established, highly regulated clinical trial centre run by hVIVO.
Popular with students and digital nomad types, the firm pays healthy volunteers up to £3,750 to spend 10 to 14 days in its Whitechapel facility with a mild cold or flu.
As it turns out, I didn't pass the eligibility test thanks to 'poor venous access', but everyone I spoke to about it, including many colleagues in the medical education field, mentioned the elephant men'.
Fear of the unknown
It's not just my family and friends who are risk adverse - misconceptions are consistently found to be a barrier to clinical trial participation in studies and surveys.
In 2015 a poll on clinical trial public perceptions found 41% said they were concerned about the risks associated with clinical research. Moreover, 43% of people who were not willing to participate in a clinical research study said their reluctance stemmed from not being willing to take a chance with their health.
Not only do these fears exist, but there is some evidence that they are getting worse. In 2013, 29% of survey respondents said research participants were 'gambling with their health', but two years later that figure was 35%.
Positive PR and the power of stories
In my newspaper days, we had a motto, only half uttered in jest, of "if it bleeds, it leads". That is to say that bad news travels further and faster, and imbeds itself deeper, than the good.
There's no changing the age-old news cycle – but there is an opportunity to amplify the many positive messages that invariably outweigh the negative.
That's what the Center for Information and Study on Clinical Research (CISCRP) is doing with its Medical Heroes campaign in the United States.
Founded in 2003, the CISCRP is a non-profit organisation that is dedicated to educating the public and patients on the clinical research process, and engaging both as partners.
It explained: "For the general public, clinical research is not typically dinner table conversation. It's not discussed in high school science classrooms. It's usually only discussed in a doctor's office when a patient is diagnosed with an illness.
"Extensive media coverage of drug withdrawals and their aftermath, conflicts-of-interest among FDA members and research professionals, questionable pricing practices and tragic errors resulting in harm to patients, have left the public confused and troubled"
CISCRP intends its Medical Heroes programme, which celebrates study participants by telling their stories through newspapers, social media and the group's website, to be a 're-branding' of research — which it said is sorely needed in a world where the public has no context within which to understand the importance of trials.
"Clinical research has long needed its own public service campaign that is recognisable, easy to remember and that can engage the public in thinking differently about clinical research."
Combined with its other outreach work, including live events held in the centre of communities that seek to demystify the clinical trial process, the CISCRP is taking the message to the very places it needs to be heard.
So far, more than one million households across the US have been reached. Maybe it's time for a similar charm offensive in more countries.
About the author: 

Amanda Barrell is a health and medical education journalist, editor and copywriter. She has worked on projects for pharma, charities and agencies, and has written extensively for patients, healthcare professionals and the general public.