Keeping the pandemic at bay with needle-free vaccine delivery
R&D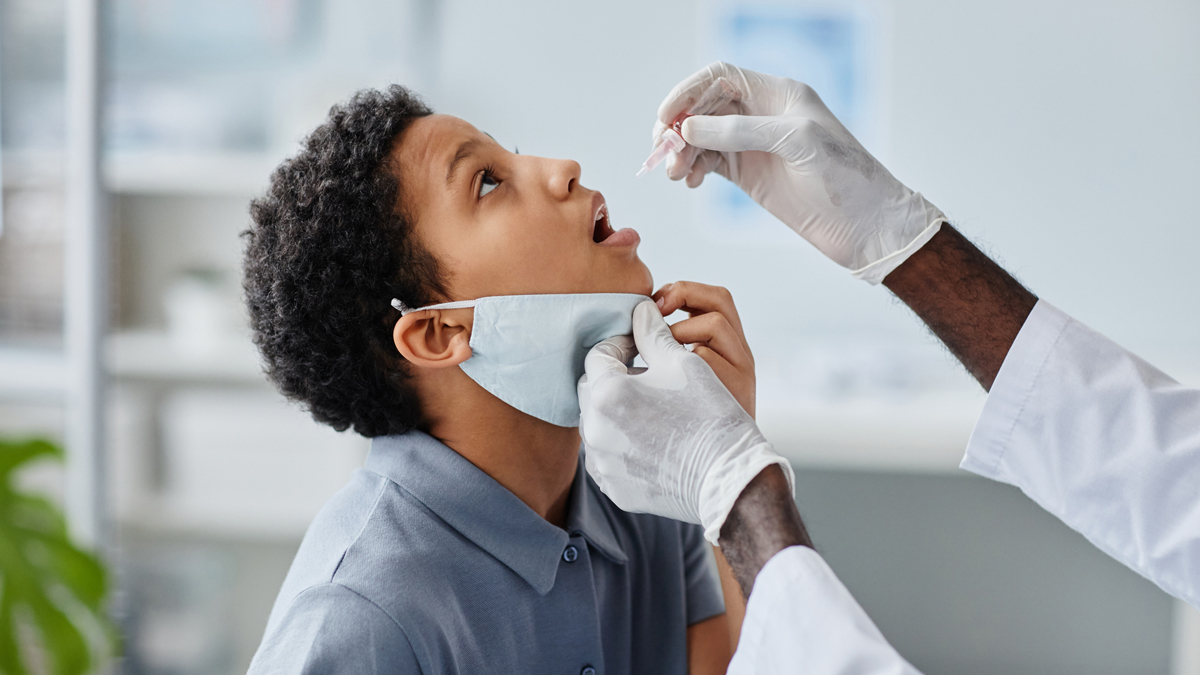 COVID-19 is still circulating and there are fears that further spikes in cases are to be expected in the coming months. Ben Hargreaves highlights the innovation in vaccine delivery that could make a difference in providing low- and middle-income countries with vaccination options, as well as offer a boost to programs in higher-income countries.
Vaccines have transitioned from being a largely unloved area of the industry, with multiple big pharma companies divesting their vaccine divisions, to the biggest revenue drivers seen in recent years. This all comes down to the impact of the pandemic. Though there is little question that sales generated in the area will come back to earth in the years to come, the industry's outlook on the potential of vaccines and the infectious diseases area has been permanently shifted.
The question to be answered in the future will be how to improve upon existing vaccine technology. There have already been important breakthroughs in the type of vaccines made available, such as through mRNA vaccines, and furthers innovations are already emerging against COVID-19 in the form of different types of vaccine delivery.
What difference does delivery make?
Currently, the most common form of vaccine delivery is through subcutaneous or intramuscular routes via injection. On a basic level, companies able to offer an alternative form of vaccine delivery to traditional options can set themselves apart from competitors. Needle phobia is a well-known problem, with estimations suggesting that around a quarter of the adult population has a strong fear of injections. The issue has been recognised for a long time, but came to the fore during the pandemic, as vaccine hesitancy became widely discussed. One study conducted in the UK found that approximately 10% of cases of COVID-19 vaccine hesitancy could be linked to fear of injection. Being able to provide an alternative means of delivery could, therefore, increase the effectiveness of vaccination programmes.
On a scientific level, alternative formulations of vaccines can actually provide various benefits, including efficacy advantages over standard injection. Oral vaccines, for instance, are able to activate immune cells in the mucosa, the membrane that lines various cavities in the body, including the gastrointestinal tract, and those in bodily fluids. This can make this type of vaccine particularly potent against infections of the gut, such as cholera, polio, or rotavirus.
Dry powder, inhaled vaccines hold advantages against respiratory diseases because they provide improved protection through a mucosal immune response, as well as being more stable, and are easier to deliver.
Intranasal vaccines are another way of triggering an immune response in the mucosa, in this case particularly in the membrane lining of the nose and throat. This is where many respiratory viruses first enter the body, so, boosting the immune system in this location can halt pathogens before they spread to the rest of the body. This is where one company has focused its efforts against COVID-19.
Targeting the point of entry
Bharat Biotech, an Indian company that specialises in vaccines, announced at the beginning of September that it had received emergency use approval for its Incovacc product. The vaccine is a recombinant replication deficient adenovirus vectored vaccine, which the biotech developed in partnership with Washington University, St. Louis. Incovacc is delivered through nasal drops, with the product designed to be cost effective in low- and middle-income countries, the biotech stated.
A spokesperson for Bharat Biotech told pharmaphorum why intranasal delivery holds advantages against COVID-19: "The gateway for COVID-19 transmission and infection are the mucosal membranes in the upper respiratory tract. By generating protective antibodies and cell mediated immunity in these locations, severity of infections can be reduced and transmission of infection could also be reduced."
Boosting vaccine equity
More than just being effective, the spokesperson explained that nasal vaccine delivery is easier to administer during mass immunisation campaigns because there is no need for needles, syringes, wipes, or other materials associated with injection. Intranasal vaccines are also easier to distribute and store, as well as not requiring biomedical waste disposal.
According to the company, the vaccine is stable at temperatures between 2°C to 8°C, which is why the product can be considered easier to store and distribute when compared to alternative COVID-19 vaccines. Both Pfizer (-90°C to -60°C) and Moderna's (-50°C to -15°C) vaccines require advanced cold chain options for transportation, which places limits on distribution in countries where such technology is limited – this is a major barrier towards vaccine equity. The spokesperson confirmed that scaling manufacture of the intranasal vaccine to commercial scale and then consider global distribution would be possible.
Independent research found that intranasal, but not intramuscular, delivery of COVID-19 vaccines induced tripartite mucosal immunity. The research found that single-dose intranasal delivery provided superior protection when compared with intramuscular delivery, through a bodily response "consisting of local and systemic antibody responses, mucosal tissue-resident memory T cells, and mucosal trained innate immunity."
A wave of differentiated delivery vaccines
Only two days prior to Bharat Biotech gaining approval for its intranasal vaccine, CanSino Biologics was given approval for its COVID-19 vaccine that is delivered via inhalation. The technological platform is the same as for the company's intramuscular version, called Convidecia, but the updated version uses a nebuliser to change the liquid into an aerosol that is inhaled. The vaccine is delivered in one breath and the company noted it provides 'strong' humoral, cellular, and mucosal immunity against COVID-19.
Another company working on a different form of delivery is Vaxart, which is developing an oral pill option for vaccination, through its candidate, VXA-CoV2-1.1-S. The company posted results at the beginning of September, confirming that in phase II trials the pill had met its primary safety and secondary immunogenicity endpoints. Serum neutralising antibody increases were noted to be particularly high in subjects who had previously received an mRNA vaccine.
The importance of continuing a vaccination program against the pandemic is shown in excess mortality figures in Europe. Despite the number of cases falling across Europe, excess deaths have remained consistently above 5% for the last two years. This is true even during periods where reported COVID-19 cases were relatively low, such as in the period between May and June across many European countries. In July, the WHO warned countries across Europe to "urgently address gaps in pandemic monitoring", due to  on-going waves of COVID-19 caused by  Omicron variants, as well as the expected increase in the number of cases as the continent enters the autumn and winter months.
As countries again face the question of providing boosters to vulnerable members of the population, this is where the newly developed forms of delivery could play an important role. Being  easier to administer, they could improve uptake, both for those taking a vaccine for the first time and for those requiring a booster.