Investing in biologics excellence
R&D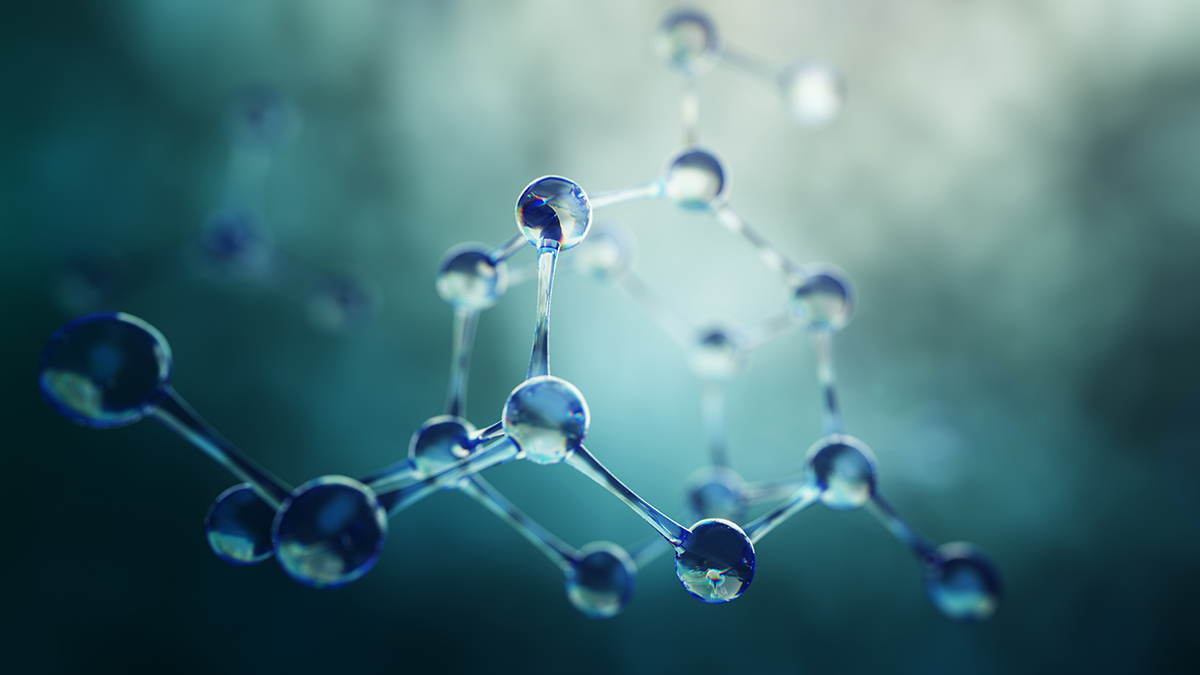 In little over three decades, advances in biotechnology have noticeably disrupted the development landscape of small molecule drugs. Yet, despite the immense potential of the field, biologics have remained largely untapped. Now, amid a wave of innovation, investors and drugmakers are putting their weight behind the drug class.
"Biologics have revolutionised treatments for several serious diseases, some of which had no therapeutic alternatives until now," says Antonio Magnelli, head of the Chiesi Group's Global Manufacturing Division. "As pipelines shift towards biotechnology, all companies will have to decide between investing in expertise in-house and relying on the pre-existing technological platforms offered by experienced companies."
The rise of biologics
Biologics product development has increased steadily over the past decade, with the volume of business forecast to double by 2030. Driven by advancements in technology, these complex therapeutics have already made waves in life sciences, providing revolutionary treatment options in oncology, immune conditions and rare diseases. Consequently, they are now considered to be the most advanced therapies available.
Amid increasing demand for new biologics, the pharma industry is shifting focus from exploring potential applications to addressing the reality of producing these complex and often costly treatments. Tapping into the momentum of biologics requires investment but identifying the right areas to invest in is a challenge in an evolving market.
"This trend will continue in the near future with a steady increase in market demand over the coming years, alongside further development in cell and gene therapies," says Magnelli. "Accordingly, pharmaceutical companies are expected to up their investment in this area, both in terms of production infrastructure and expertise."
With nearly a century of experience in the pharma industry, the international research-focused pharmaceuticals and healthcare group, Chiesi, is well-placed to navigate the transition towards biologics. The company develops and markets treatments for three core areas: Air, Rare, and Care products and services that target specific, chronic conditions – areas that could benefit significantly from the flexible nature of biologics.
However, producing generic treatments is significantly different to developing synthesised small-molecule drugs, pushing companies like Chiesi to re-evaluate their role in drug production.
Investing in biological production facilities
While the transformative potential of biologics is exciting, developing and delivering these novel treatments presents a new challenge for drugmakers. Scientific and technological developments have rapidly expanded the scope of possibility, opening up new avenues for companies to develop treatments to address unmet patient needs.
However, biologics are complex by nature and do not fit the traditional production processes of synthesised small molecule medicines. As such, companies are rethinking the existing landscape of drug development.
"Biologics production involves living systems, such as mammalian or plant cell lines, microbial agents and complex processes, which require advanced technical expertise and precision to ensure the consistency and quality of the final product," says Magnell.
All these elements must be in place for the infrastructure to be right. However, as pipelines shift towards biotechnology, companies must choose whether to invest in developing in-house expertise or rely on pre-existing platforms offered by external companies.
Building upon its history in the biopharmaceutical space, Chiesi plans to address the challenge of biologics production by investing €85 million to establish a Biotech Center of Excellence Plant next to its existing Italian production plant in Parma. Once the hub becomes operational in 2024, it will specialise in developing and producing active ingredients, monoclonal antibodies, enzymes, and other proteins, bringing a new generation of expertise in-house.
Reducing reliance on external resources gives drugmakers greater control over production processes, from cells to a final product. Moreover, combining knowledge, skills and technology under one roof allows companies the flexibility to adapt to future projects ­­– an invaluable tool in the rapidly changing environment of biologics.
"It is essential to opt for internal production capacity if we want detailed knowledge of our own processes, direct quality control and extremely high confidence in ensuring the availability of treatments for patients suffering from serious diseases," says Magnelli.
"Flexibility will be even more important in the field of rare diseases due to the challenge of managing small volumes while ensuring high-quality standards. We will focus especially on process efficiency to guarantee the yields required to compensate for high-cost biotech active ingredients."
"Technological development provides new and more sustainable solutions every year. Being highly technology-focused, life science companies have an important responsibility to be among the first to adopt these solutions"
Ensuring sustainability in biologics production
Although biologics present an exciting opportunity for drugmakers to enter a burgeoning field of innovation, sustainability remains a core issue for both companies and patients. Great strides have been made to reduce the environmental impact of the pharma industry, and for Magnelli, entering the biologics production field should continue to build upon this movement.
The Chiesi Group already has broader commitments to adopt 100% renewable energy and reduce greenhouse gas emissions by 80% before 2030 and by 90% before 2035. Consequently, once the Biotech Center of Excellence Plant launches operations in 2024, it will become part of its sustainability efforts using "innovative technologies and solutions to ensure maximum environmental sustainability".
"Technological development provides new and more sustainable solutions every year. Being highly technology-focused, life science companies have an important responsibility to be among the first to adopt these solutions," he explains. "In evaluating and selecting the most sustainable alternatives, we consider all aspects of the product, production process, and supply chain in general, from assessing supplier sustainability to streamlining transportation."
Improving the flexibility of and access to product production can be a valuable asset in identifying areas where sustainability can be improved —for example, reducing energy consumption and industrial waste or reducing the amount of plastic used in packaging.
Reducing the environmental impact of biopharmaceutical production is just one piece of the sustainability puzzle for the Chiesi Group. Creating shared value has become a central focal point for the industry, one that Chiesi is using to stimulate progress in surrounding communities. Working closely with the clinical community and patient organisations helps to foster a more collaborative and patient-focused research environment that uses social responsibility to drive innovation efforts.
As Magnelli explains, "No company can grow independently of the context in which it operates. The biggest opportunity and challenge will be to attract talent and add value not only to the company but the region as well.
This growth will be a key factor in increasing the competencies of the network with the aim of generating value not only through the supply chain but through organic and inorganic development."
Continuing the momentum of biologics
As the landscape of biologics develops and changes, having the proper infrastructure in place will allow drugmakers to adapt to new challenges and opportunities. But to truly harness the potential of the field, further investment will be needed to boost infrastructure and attract top talent.
"In the future, pharmaceutical companies will see further evolution of manufacturing infrastructures to accommodate increasingly innovative biotechnology products, such as cell and gene therapies," says Magnelli.
"Biotech platforms need targeted investments in resources, expertise and systems, so deciding whether to invest internally or rely instead on the alternatives on the market is a strategic decision."
About the interviewee

Antonio Magnelli is head of the global manufacturing division and a member of the Executive Committee at Chiesi Group. With over 20 years of experience in the pharmaceutical industry, Antonio has solid know-how in technical operations particularly in production efficiency recovery and network rationalisation investments.
He also has consolidated experience in equipment technology, process development & optimisation, as well as the start-up of production units and production facilities and technology transfer. With a vision towards the future, Magnelli has focused on strengthening the center of excellence and integrating internal know-how. He is also leading the ecological manufacturing transition at Chiesi and future towards a more sustainable, integrated, and resilient pharmaceutical products development.
About Chiesi Group

Based in Parma, Italy, Chiesi is an international research-focused pharmaceuticals and healthcare group with over 85 years' experience, operating in 30 countries with more than 6,000 employees (Chiesi Group). To achieve its mission of improving people's quality of life by acting responsibly towards society and the environment, the Group researches, develops and markets innovative therapeutic solutions in its three focus areas: AIR (products and services that promote respiration, from new-born to adult populations), RARE (treatment for patients with rare and ultra-rare diseases) and CARE (products and services that support specialty care and consumer-facing self-care). The Group is committed to becoming carbon neutral by the end of 2035.
For further information visit www.chiesi.com