COVID-19 vaccine development: Safety monitoring continues revolution in RWD
R&D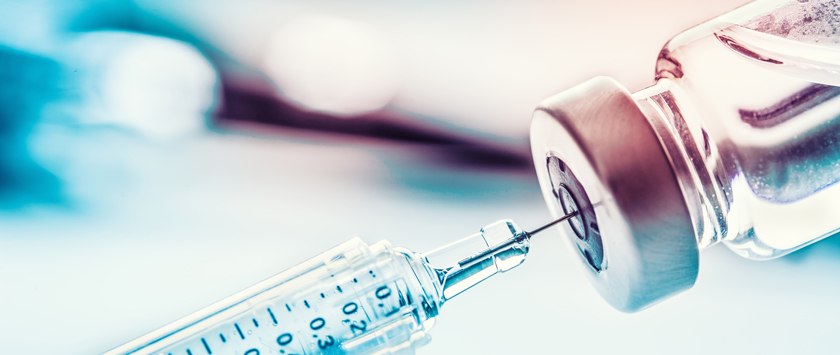 From cancer to COVID, real-world data is changing the way we research therapeutics, monitor safety, and collaborate on the development of treatments designed to improve outcomes for patients in need. In today's feature, Dr. Miruna Sasu lays out how real-world data is evolving in the post COVID-19 vaccine reality. 
Only a year after the emergence of COVID-19, a handful of life science companies started publishing data on the encouragingly high efficacy of their vaccine candidates.  The speed with which these vaccines came to the public is remarkable.
It's a miracle of modern science, but it didn't happen in a single flash of brilliance out of the blue.  Instead, dedicated researchers, like mRNA pioneer Katalin Kariko and thousands of her colleagues across the life sciences community, have taken decades to study and refine these innovative vaccination mechanisms.
They have been helped along the way by breakthroughs in data and analytics, starting with the digitalisation of the clinical research landscape and continuing through the application of real-world data (RWD) to better understand the true impact of therapeutic agents on target populations.
RWD has become a vital resource for clinical trial sponsors, healthcare providers, and other partners looking to improve the safety and efficacy of their treatments.
The oncology field, in particular, has been at the forefront of the RWD revolution.  In the complex world of cancer research, it is essential to use every available data source to evaluate the real-world effects of novel treatments with an eye toward positive outcomes.
There are so many lessons we can learn from this approach, including how to continue leveraging RWD to monitor the safety and ongoing development of COVID-19 vaccines and treatments.
As the pandemic enters its next phase, we must collaborate across the entire life sciences and clinical care continuum to understand the role of RWD, share successes and setbacks, and hit new milestones in the use of effective, innovative data strategies to support better outcomes for everyone.
"Sustained collaboration between life science stakeholders, data companies, and their clinical partners will be key to end the pandemic"
The expanding role of real-world data in research and post-market surveillance
Real-world data, which includes electronic health record data, insurance claims, device data, and other patient-generated information, is giving researchers a new perspective on how agents affect patients outside of the typical confines of traditional methodologies.
With growing acceptance and enthusiasm from health authorities like the FDA, digital RWD has already dramatically accelerated our ability to recruit trial participants, shorten development timelines, and understand the nuances of how agents function in diverse populations.
The future for RWD is even brighter.  From external control arms to predictive modeling, RWD has the potential to completely change the way we approach the development and surveillance of therapeutics.  By collecting longitudinal participant data and incorporating those insights into pre- and post-market safety and efficacy reviews, we can assemble a richer, more complete portrait of the holistic effects of treatments.
This is particularly important for relatively new approaches, whether it's a vaccine for the coronavirus or a novel agent to target a highly aggressive cancer.  We desperately need to make immediate progress in these areas, and we are already proving that real-world data and real-world evidence are an essential part of the solution.
Bridging the gaps across research communities to share lessons learned
Sustained collaboration between life science stakeholders, data companies, and their clinical partners will be key to    end the pandemic.  It's vital for everyone to contribute their experiences to the shared fight against COVID-19, especially as new variants spread across the globe.
The oncology community has stepped up in a major way to reach out to its life science partners, sharing its early successes with RWD to maximize the utility of our data resources.  Through partnerships like the COVID-19 Evidence Accelerator, the COVID-19 & Cancer Consortium, and agreements between the FDA Oncology Center of Excellence and several RWD companies, the industry is coming together to exchange learnings and apply insights from cancer research to the arena of infectious disease.
It's exciting and gratifying to see these partnerships bring together exceptional scientific minds with highly valuable real-world datasets to address one of the most pressing public health issues of our time.  And we are looking forward to translating these lessons back into the oncology arena, too, so that we can keep making progress on cancer treatments.
Taking the next steps with RWD through the pandemic and beyond
We are just at the very beginning of using digital data and collaborative approaches to support new therapeutic achievements.  The pandemic has already tested the life science industry in unprecedented ways.  But just because we have successfully made the first set of vaccines available, it doesn't mean COVID-19 is done throwing curve balls at us yet.
We have already seen some vaccine options put on pause due to potential safety issues.  Regulators and vaccine developers are actively employing RWD to help figure out what is happening and how to safely resume use of these options for the public.
Meanwhile, experts are increasingly saying that regular booster shots might be necessary to maintain immunity and combat mutations in the virus, opening up additional opportunities to refine our surveillance methods and incorporate RWD and real-world evidence into the process.
However, with every challenge, we will be more prepared, because science always builds on the work of those who have gone before.  As we celebrate the astonishing accomplishment of vaccinating hundreds of millions of people around the globe, we must also remain committed to building on our established foundation of collaborative research and real-world data to reach even greater heights in the near future.
About the author
Dr. Miruna Sasu is the former head of clinical trial feasibility and data science at Johnson & Johnson and currently the chief strategy officer at oncology real-world data platform company COTA.