Continuing to keep COVID-19 at bay – the pharmaphorum podcast
R&D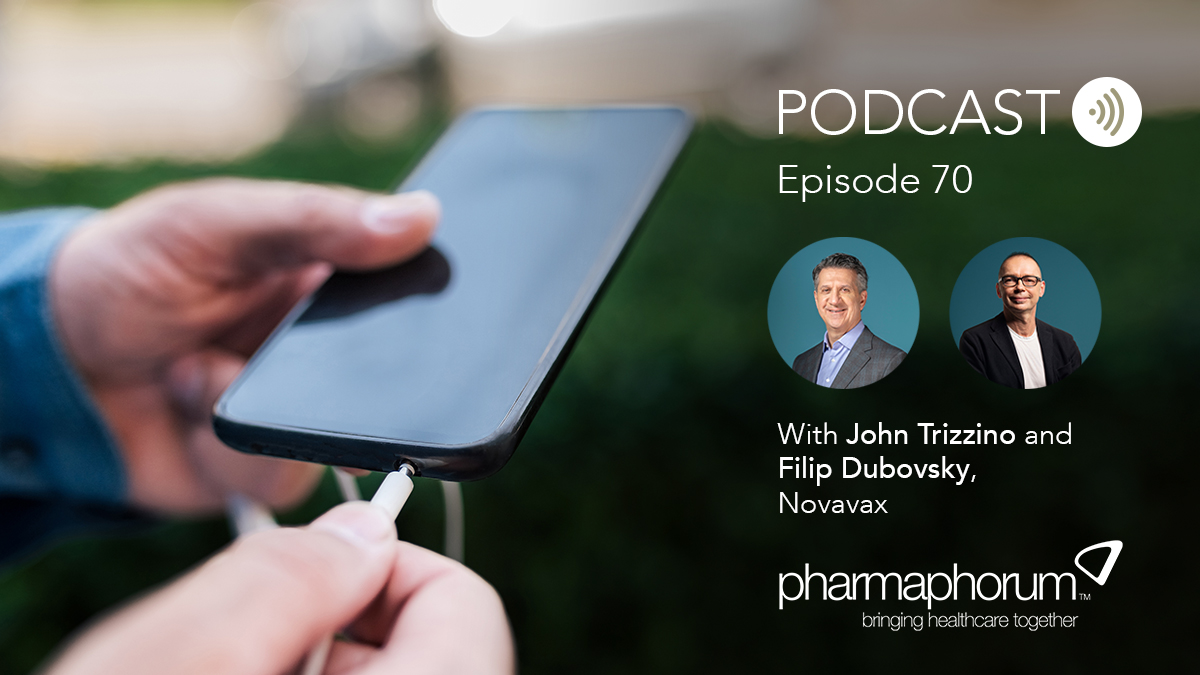 Flying into London recently for the Jefferies Conference, Novavax's EVP, chief commercial officer, and chief business officer John Trizzino, together with the company's chief medical officer Filip Dubovsky, took time out of very packed schedules indeed to speak with pharmaphorum Web editor Nicole Raleigh in a small (though not always necessarily quiet) corner of the One Aldwych Hotel on the Strand.
Novavax's COVID-19 vaccine now in hand and licensed around the globe, Trizzino discussed the need to nurture its EU relationships and investments during the company's current commercialisation drive. Over 25 years old, Novavax has been immersed in vaccine development for many years predating the pandemic, which made it keenly ready to respond when SARS-CoV-2 struck the globe.
Running through their work with malaria and influenza and their adjuvant technology in general, Dubovsky asserts how Novavax's swift response on Covid was assisted by this long-standing research and development in the first instance, and discusses also the company's vaccine's difference from other COVID-19 vaccines on the market, 'unpacking' the science behind it for us.
Currently working with regulators and policy makers to expand the population that can be given its Covid vaccine, Novavax recently received MHRA approval of a heterologous booster, yet is waiting to present to and receive JCVI approval, too, with over 1 million doses delivered and ready to go. Public fatigue over and hesitant acceptance of the pandemic is mulled over, also, including NICE's recent statements regarding available COVID-19 vaccines.
The conversation concludes on how tangible innovation and data speaks for itself. At the end of the day, the virus hasn't gone away: it tends to change and, given this, it is crucial that it is kept on top of.
You can listen to episode 70 of the pharmaphorum podcast in the player below, download the episode to your computer or find it – and subscribe to the rest of the series in iTunes, Spotify, Stitcher, and Podbean.