Almirall/Lilly lebrikizumab offers potential long-term management of atopic dermatitis
R&D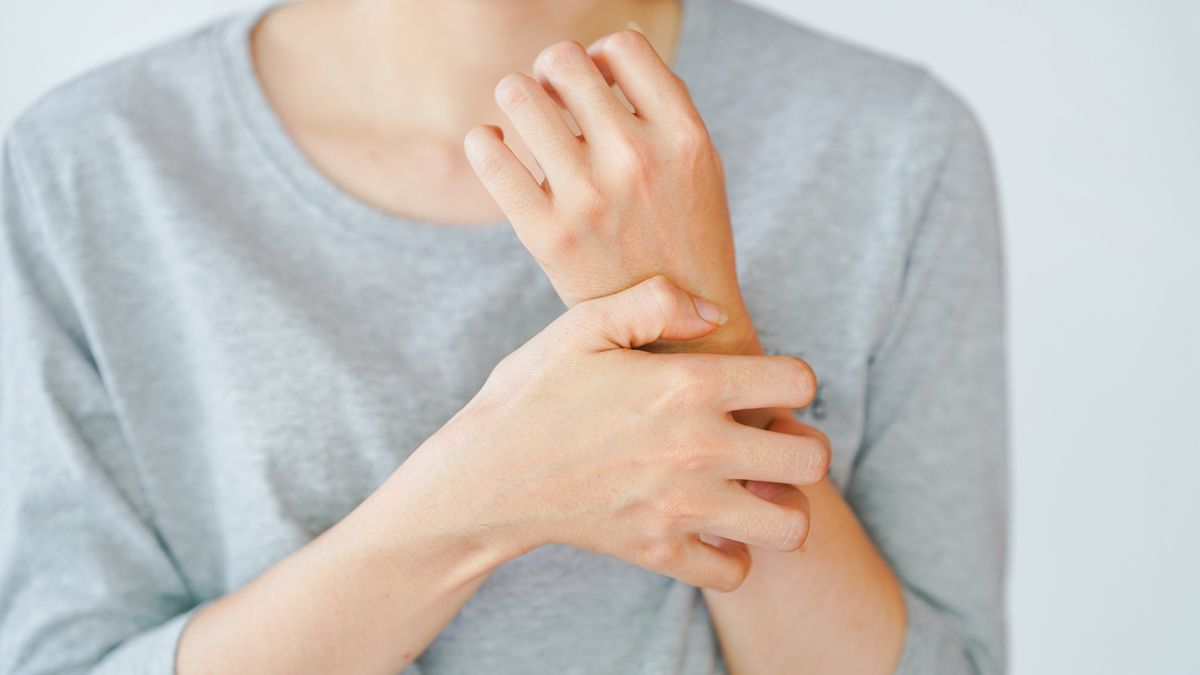 Atopic dermatitis (AD) is a highly prevalent chronic dermatological disease, with symptoms which include itching, dry skin, severe pain, and inflammation – all of which create considerable stress in the daily lives of patients and often negatively affect their day-to-day and long-term well-being.
Lebrikizumab, a monoclonal antibody that inhibits an interleukin named IL-13, is especially promising in treatment of this disease. Having been in development by Almirall and Eli Lilly and Company for moderate to severe AD, recent findings from a phase 3 trial for the first time have shown year-long (52-week) management of symptoms, in comparison with short-term 16-week maintenance of previous trials. The 16-week data was made public in March of this year.
Almirall has licensed the rights to develop and commercialize lebrikizumab for the treatment of dermatology indications, including AD, in Europe, while Lilly has exclusive rights for its development and commercialization in the United States and the rest of the world outside Europe.
Findings presented at EADVC 2022
Dr Jacob Thyssen, an expert on AD, and professor at the University of Copenhagen, dermatologist at Bispebjerg Hospital, as well as senior author of lebrikizumab's ADvocate analyses, spoke to pharmaphorum soon after presenting the findings at The European Academy of Dermatology and Venerology (EADVC) on 8th September. He explained just how promising the recent trial's maintenance data compared to short-term data results are.
"The week 16 data of lebrikizumab […] points towards a drug with robust efficacy with hardly any safety trade-offs. On the other hand, the week 52 data that has been reported […at] the European Dermatology congress in Milan confirms the maintenance of response of lebrikizumab until week 52 with both doses: lebrikizumab administered only once a month (Q4W) and […two] times a month (Q2W)," he said.
What the results show, Dr Thyssen confirmed, are that IL-13 is a key cytokine in the pathogenesis of AD – promising indeed for dermatologists and patients alike in management and reduction of AD signs, such as skin clearance, and symptoms, such as itch reduction. The question now is how to tailor dosage even more closely to fit patients' needs.
"[L]ess frequent doses might be translated into improved convenience for patients (only one injection a month instead of [two]) and even flexible dosing options […P]erhaps lebrikizumab may be injected with even greater interval and maintain the same efficacy in some patients," Dr Thyssen posited.
Minor side effects to long-term maintenance balance
Any clinical study seeks to achieve maximum results efficacy with minimal occurrence of side effects. However, side effects do happen. The findings from the phase 3 trial of lebrikizumab noted that the most adverse side effects reported had been "nonserious and did not lead to treatment discontinuation". They included mainly conjunctivitis, the common cold, and headaches. Dr Thyssen explained why these might have occurred.
"Conjunctivitis is a known adverse event of IL-4/IL-13 inhibitors. The conjunctivitis data reported is consistent with the data reported during the induction period and previously published lebrikizumab data […and was] in most cases mild and transient.
"Regarding both common cold and headache, they are as well among the side effects reported for similar drugs. Their incidence was low, less than 10%, and they are manageable for both clinicians and patients."
The phase 3 program consisted of five key global studies evaluating over 2,000 patients, both adults and adolescents (12 years and older, weighing at least 40kg), including two 52-week monotherapy studies (ADvocate 1 and 2), together with a 16-week double-blinded, placebo-controlled combination study with topical corticosteroids (ADhere), 52-week adolescent open label (ADore) study, and a 52-week long-term extension (ADjoin) study that took place after ADvocate 1 and 2 had been completed.
Full results of the phase 3 study are due to be published in a peer-reviewed journal, and Almirall and Lilly are to submit regulatory applications to the EU and US, respectively, this year also. The FDA granted lebrikizumab Fast Track designation in December 2019. Given its potential benefits for healthcare providers and patients, the companies hope lebrikizumab will assist in a continuance of the evolution of the AD treatment landscape that has already begun to be seen.
A future, durable management of atopic dermatitis
Karl Ziegelbauer, Almirall's chief scientific officer, commented that, "[t]he potential launch of lebrikizumab, expected after its approval in 2023, means a further step into their commitment to providing the right products to make that real difference to patients' lives."
As Dr Thyssen further explained, "[i]t all started with the approval of the first biologic in 2017, and has been followed by the approval of other drugs, including one biologic and [three] oral drugs, in the past [one to two] years.  Despite this, there are still remaining unmet needs in moderate to severe AD, mainly around getting robust efficacy over time without safety tradeoffs and better convenience regimens."
Ziegelbauer added, "[a]t Almirall, we are determined to find life-changing treatments for every patient, and we are convinced that, once approved, we will be bringing to market a promising first-line advanced systemic treatment for moderate to severe AD that offers robust and durable efficacy with less frequent dosing."
Almirall has previously found state-of-the-art therapies for immune-related inflammatory diseases such as hidradenitis suppurativa, alopecia areata, psoriasis, and vitiligo. Lebrikizumab would be the second biologic Almirall has launched to market, following tildrakizumab's commercialisation in 2018 for the treatment of moderate to severe plaque psoriasis.
About the interviewee

Dr. Thyssen, MD, Ph.D. DmSci, has been with the University of Copenhagen for more than twenty years, where he currently serves as tenured professor, while also working as chief physician at Bispebjerg Hospital, the largest Dermatology department in Denmark. He has been a research fellow at Harvard Medical School, Boston, the University of California, San Francisco, and University Spital Zürich, Switzerland, where his research focused on atopic dermatitis and the complexity of the skin barrier. He is spearheading the Danish Atopic Dermatitis Register for Systemic Treatment (SCRATCH) and providing strategic consultations and advice for the pharmaceutical industry based on his extensive insight in the inflammatory skin disease.