2021: the year mRNA therapeutics came of age
R&D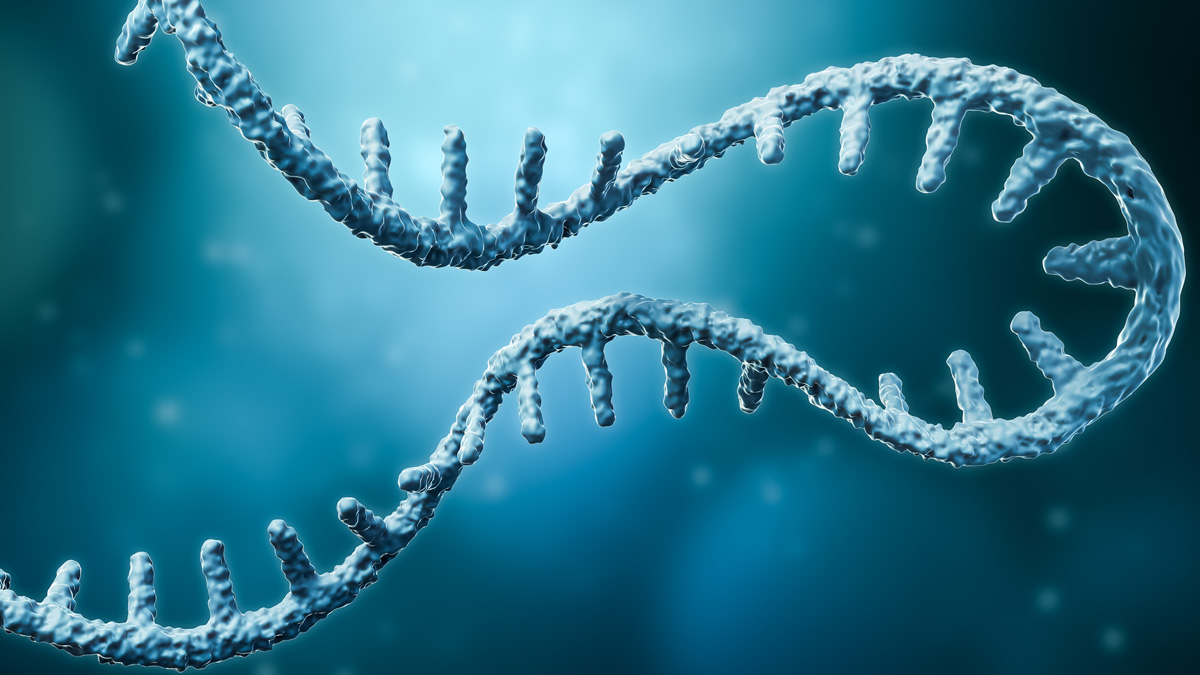 It started with two Covid-19 vaccines – 2021 is the year interest in mRNA therapeutics boomed, reports Katrina Megget
The Covid-19 pandemic showed what could be done with resources and collaboration to accelerate the development of vaccines. One of its other scientific legacies was the specific development and approval of mRNA vaccines, the first in that drug class on the market.
Two were approved late last year against SARS-CoV-2 – Pfizer and BioNTech's Comirnaty and Moderna's Spikevax. Since their launch, they have dominated the Covid-19 vaccine market due to their first-to-market status, efficacy and safety profiles and manufacturing success. Together in the US, the two jabs hold a 90% market share.
That's reflected in the firm's bottom lines this year – in the second quarter alone, Pfizer and BioNTech raked in $7.8 billion, and Pfizer predicts $33.5 billion in vaccine sales this year, while analysts believe Moderna is on track to bring in more than $19 billion by year's end. Moreover, just weeks ago, the UK Government placed an order for an extra 114 million doses with the two companies.
The approval of mRNA vaccines, coupled with their efficacy and safety, and the resulting sales figures, has boosted both interest and a flurry of investment in the mRNA-based therapeutic space during 2021. For instance, in March, Belgian immunotherapy firm eTheRNA received a €6.9 million grant from the European Commission to accelerate development of mRNA therapies for hard-to-treat cancers, including a cancer vaccine to treat cancers positive for the Human Papillomavirus strain 16.
Increasing investment into mRNA treatments
Covid-19 may have been the turning point for acceleration in this space, but this new class of drug has been in development for decades, says Ana Nicholls, managing editor of the Industry Briefing at The Economist Intelligence Unit. "There are multiple other mRNA vaccines that are being developed. They will benefit from increased funding due to the two approved Covid vaccines and the fact that mRNA vaccines have now been proven safe and effective in billions of people."
Both BioNTech and Moderna have expanded their mRNA plans this year off the back of their Covid jab successes. In June, BioNTech started the first phase II trial of BNT111, an mRNA vaccine candidate for skin cancer and later announced plans to move mRNA therapeutics against malaria and tuberculosis into the clinic in 2022 as well as plans to set up a sustainable vaccine production and supply network in Africa.
Meanwhile, Moderna started phase I/II trials of its mRNA-based influenza vaccine and announced plans to develop a combination mRNA vaccine targeting flu, covid and respiratory syncytial virus (RSV) in a single shot. It, too, announced plans to invest $500 million in a new facility in Africa for the production, fill/finish and packaging of mRNA vaccines.
The company also presented results in November for their AstraZeneca-partnered mRNA candidate for heart failure. The Phase IIa trial showed that injecting the mRNA-based therapy AZD8601, which codes for vascular endothelial growth factor (VEGF-A), directly into the heart muscle of patients undergoing coronary artery bypass graft surgery seemed to improve heart function, including improved levels of a biomarker for heart failure. The study shows the role mRNA-based therapeutics could have beyond vaccinations against infectious diseases.
It's a promise that a number of big pharma are staking on – Sanofi for one. In June, the company significantly increased its investment in mRNA vaccine development to the tune of €400 million a year in an R&D funding effort with the plan to deliver at least six clinical-stage candidates by 2025. Some of that funding will go towards expanding the mRNA team to 400 staff.
mRNA-based vaccine trial development
In August, Sanofi went further, offering $3.2 billion to buy its mRNA partner Translate Bio. The original agreement between the two covered up to five mRNA-based vaccines for infectious diseases, but Sanofi chief executive Paul Hudson said adding the new platform would "unlock the potential in other strategic areas such as immunology, oncology and rare diseases".
The acquisition also builds on Sanofi's April $470 million purchase of Tidal Therapeutics, snapping up its nanoparticle technology used to deliver mRNA to cells inside the body. But Sanofi, didn't stop there. In November, it signed a licensing deal with Chinese tech giant Baidu to partner on its artificial intelligence platform, which has been developed specifically to optimise mRNA sequences for mRNA-based therapeutics.
Meanwhile, Sanofi also started a first clinical trial of an mRNA-based seasonal flu vaccine in June. "We've all witnessed the promise of mRNA technology during this pandemic and are now looking to extend that promise to select annual vaccines," Jean-Francois Toussaint, global head of R&D at Sanofi's vaccine division Sanofi Pasteur, said at the time. The firm also recently announced it would apply its mRNA vaccine platform to find acne vaccine candidates, with trials hoped for 2023.
Yet despite Sanofi's push in the mRNA space, it dropped its mRNA Covid-19 jab in September, saying it was too late to hit the market already dominated by Pfizer and Moderna.
GlaxoSmithKline is another company boosting mRNA expansion this year. It is already developing a next-generation jab for covid variants in collaboration with CureVac and said, in June, it was investing "at pace" in mRNA vaccines, with more than 200 researchers focusing on this area.
The company expects to have two candidates in trials within 12 months and six within the next four years. The UK firm also recently hired Phil Dormitzer as head of vaccines R&D. Dormitzer comes from Pfizer, where he was chief scientific officer for RNA and viral vaccines for more than six years.
AstraZeneca, too, has developed its mRNA presence in 2021. It may have sold its 7.7% stake in Moderna for more than $1 billion in March, but come September, the company made an undisclosed investment in VaxEquity, a spinout from Imperial College London, which is placing its efforts in the development of possible Covid boosters directed at emerging variants based on self-assembling RNA. AZ said the deal would go beyond Covid-19 and extend into other RNA-based therapeutics.
Like Sanofi, Biogen has invested in AI for RNA-based therapeutics this year, announcing a collaboration with Envisagenics. The Massachusetts-based biotech company uses AI to analyse errors in RNA splicing, which can result in genetic disorders. This is an area Biogen has had its eye on for some time and builds on previous investments in this space.
In another sign that RNA-based therapeutics are turning heads this year, Flagship Pioneering, the VC fund run by Moderna's co-founder Noubar Afeyan, launched a new biotech in May called Laronde, which aims to create a new class of RNA drugs. Known as Endless RNA – a circular form of RNA – this type of drug would continuously express therapeutic proteins inside the body and is designed to replace antibodies. In August, the new firm raised $440 million in financing and plans to produce 100 eRNA medicines in the next decade.
mRNA-based therapeutics will remain hot in 2022, and interest will increasingly look to optimising delivery platforms and expanding into other disease areas. As a result, medicine is set to enter an exciting new world.