GSK poaches Pfizer exec Dormitzer as new vaccines R&D chief
GlaxoSmithKline has found a replacement for head of vaccines R&D Emmanuel Hanon, who left the company for a US biotech earlier this year, hiring Phil Dormitzer from Pfizer.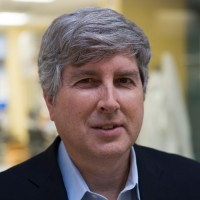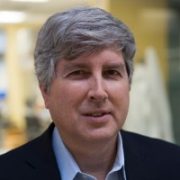 Dormitzer is due to take up his new role at GSK on Friday, and will report to chief scientific officer and group president of R&D Hal Barron. His most recent role at Pfizer was chief scientific officer for RNA and viral vaccines, a position he held for more than six years.
His time at Pfizer has coincided with the spectacular success of its BioNTech-partnered mRNA vaccine for COVID-19 – Comirnaty – and as GSK itself struggled to make headway with its own coronavirus vaccine programmes.
Dormitzer also took the lead on Pfizer's respiratory syncytial virus (RSV) vaccine candidates, which are in late-stage testing and a race to market with GSK own experimental shots, as well as a BioNTech-partnered influenza jab BNT161, which started clinical trials earlier this year.
GSK's own efforts in COVID-19 focused initially on a partnership with Sanofi on a candidate that disappointed in clinical trials, putting them behind rivals. A new version has now started testing, while GSK has also focused on providing its adjuvant technology to other developers like South Korea's SK bio.
In the midst of that, Hanon left GSK in April after 20 years at the company, including seven as head of vaccines R&D, to take up the top R&D position at Seattle-based microbiome specialist Viome.
The appointment of Dormitzer gives GSK experienced leadership for its vaccines division at a time when it has pledged to invest "at pace" in mRNA vaccines, including a COVID-19 shot partnered with German biotech CureVac that it aims to bring to market next year.
GSK said at an R&D update in the summer that it expects to have two mRNA candidates in clinical trials within 12 months and six within the next four years, including seasonal flu shots.
Meanwhile it is also bringing some other high-profile new vaccines through late-stage development, including meningococcal vaccine Men ABCWY, which it thinks could become a £1 to £2 billion product. It has also predicted £3 billion in combined potential for its RSV vaccines.
Prior to his time at Pfizer, Dormitzer also spent many years at Novartis, eventually rising to the position of head of research for the flu vaccine division.
"GSK has an industry-leading pipeline of vaccines and Phil's scientific expertise and significant experience with key innovative technologies, such as mRNA, structure-based antigen design and synthetic biology, will be key to ensuring we remain a leader in this field," said Barron.
Don't miss your daily pharmaphorum news.
SUBSCRIBE free here.