Cancer: Localized data leading to real-world care
Quintiles - ContentIO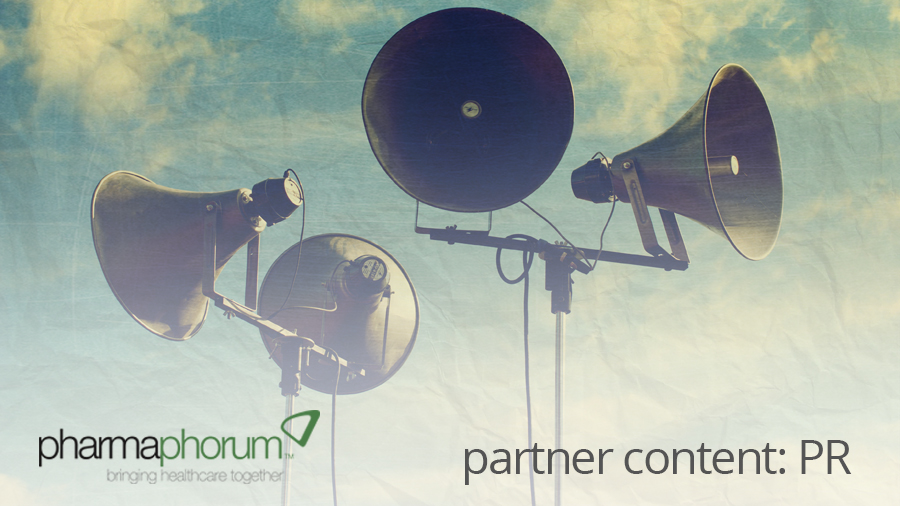 Oncology is a growing area, with new breakthroughs being made and innovative cancer therapeutics reaching the market. However, there are still barriers to market access, which could be overcome by the use of local data.
The patients
In 2009, there were around two million cancer survivors in the UK. As the UK population grows and ages, and as the survival rate for cancer improves, these numbers are expected to grow at around a million per decade, rising to around 5.3 million in 20401.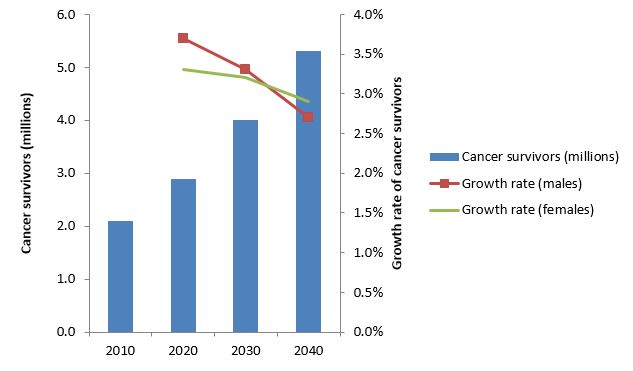 Source: Maddams et al .1
This growth rate is expected to be higher in older patients and in the longest survivors, but overall is likely to slow down1. Amongst cancer survivors, around one in four are living with the after effects of cancer treatment, including poor health and disability2, and these all have a long-term impact on both the social and the healthcare economy.
The challenge
The increasing number of cancer patients and survivors, and their increasing lifespans, means that patients will remain on treatments for longer, and may need long term support to deal with potential adverse effects, particularly as they age. An increasing level of expenditure is putting already stretched healthcare systems under increasing amounts of financial pressure. This is further accentuated by the availability of innovative therapeutics and technologies that are safer and more effective than existing treatments, but may be higher cost or require hospital stays or more input from clinical staff, for example intravenous administration. The outcome of this is a competition for increasingly scarce resources, and so healthcare providers and health technology assessment bodies are forced to decide which medicines will deliver the best long term value for different types of cancer. This may vary from region to region, and has sometimes been described as 'postcode prescribing'.
Designing better care pathways
A potential solution to this conundrum is to look at the most cost-effective way to use existing and innovative treatments. This includes discussions on where is the right place to treat patients, including an increasing move towards community and home care treatment. This opens up questions about monitoring and maintaining psychological support for patients, their families and carers, adherence to treatment regimens, and the impact on toxicity. Healthcare providers need to ensure that the care pathway is designed to be sustainable and to meet all of these needs.
Finding more funding
Another approach is through additional funding, such as the UK government-funded Cancer Drugs Fund3. This allows access to drugs that have been accepted for marketing but are not yet approved in the UK by the National Institute for Health and Care Excellence (NICE). However, the funding3 is limited, and adding innovative drugs to the list means that other drugs have to be removed. The fund is currently around £100 million over budget, and a review has meant that only 59 of the 84 treatments on the list will continue to be funded, with three new drugs added4.
The solution: Localized data
Finding the best way to use drugs, designing better care pathways and supporting the provision of additional funding for treatments requires additional data, for example from the real world use of drugs. This may be gathered as part of a clinical trial, through an accelerated approval process that requires companies to continue to collect data, or once a drug has reached the domestic market. This local data provides information on patients' compliance in everyday use, as well as the treatment's impact on length of life, and perhaps more importantly, on quality of life. Anonymized real world data can be collected from patients' electronic medical records (EMRs), including patient profile information, compliance and outcomes.
While accessing and analyzing this data does place an increased burden on the pharmaceutical industry, it can improve access to treatments, therefore leading to better patient outcomes.
To read a case study of how Quintiles improved the clinic efficiency of a cancer clinic in the UK click here

Author: Paul Sutton,
Director of Outcomes and Value,
Quintiles Commercial, UK
References