Engagement to partnership: The changing face of patient involvement
Patients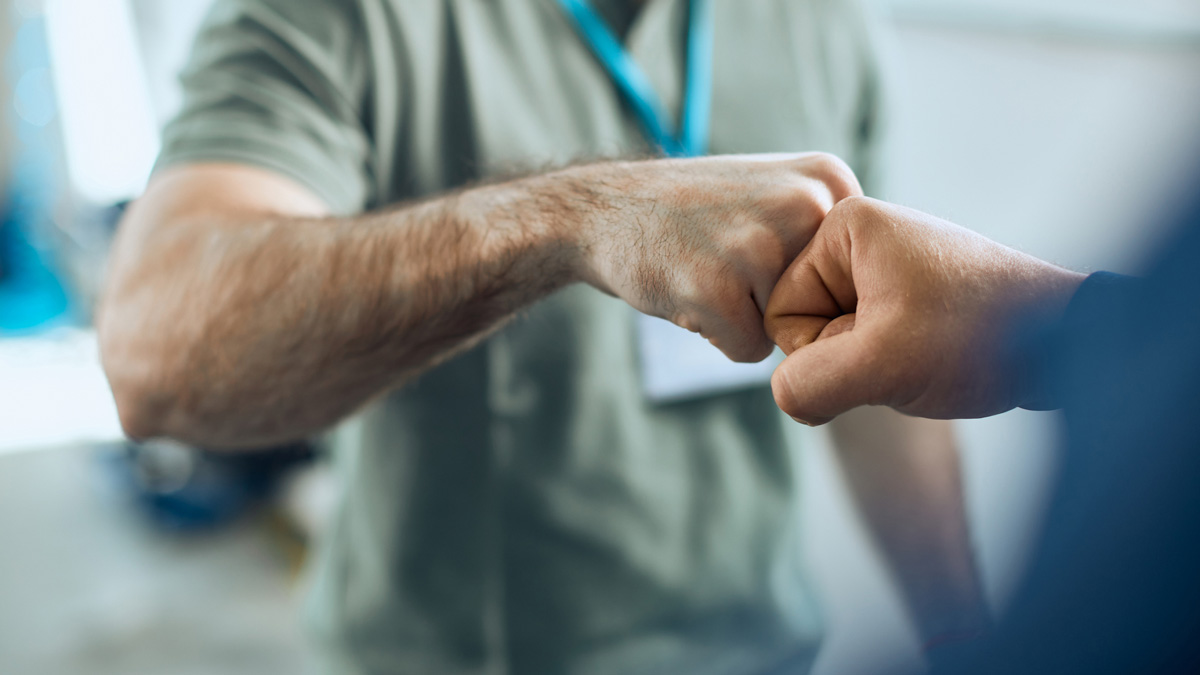 The era of patient engagement is over. Instead, it's time to move towards true partnership at every step of the pharma value chain, from R&D to manufacturing.
Partnership is the ethos behind UCB's new patient-centred framework, which provides colleagues in all business functions with a tangible roadmap on how to effectively work with patients.
Iris Loew-Friedrich, the organisation's chief medical officer and head of development, tells pharmaphorum how the initiative will help guide the creation of a mutually beneficial, truly inclusive pharma.
Framework for change
In recent years, pharma has transformed its view of patients, from end-users of products to an integral part of the drug development pathway. But engagement alone, Loew-Friedrich believes, is simply not enough.
"We are talking about establishing peer-to-peer partnerships. That means we're all together, all sitting at the same table as members of the same team, co-creating rather than validating."
"Engagement is having a question to ask or a product to validate. You have an advisory board or a patient council and ask for input and feedback. That's very valuable and has been UCB's initial approach over many years," she says.
"But now we are talking about establishing peer-to-peer partnerships. That means we're all together, all sitting at the same table as members of the same team, co-creating rather than validating."
It is this principle that has informed the development of the organisation's new patient-centred framework. Starting with research and extending into all realms of the pharma company's business, it is essentially a roadmap designed to remove common barriers to this way of working.
She says: "Sometimes there is a reluctance to engage, simply because people do not really know how or when to do it. But this framework will help all our colleagues understand when to do it, and how to do it well."
It is important because patients are, she goes on, the "ultimate stakeholders and ultimate beneficiaries of everything we do". And if the industry wants to make a positive impact on people's lives, it must ensure it understands what matters to them.
"We often approach our work from a scientific, medical, regulatory, or payer perspective. That may not necessarily be aligned with the patient's perspective," Loew-Friedrich says. "Of course, our researchers need to be informed by human biology, by the targets, but they also need to connect with the patient and listen to what symptoms matter to people."
Outcome measures
One of the things UCB hopes its new framework will do is enable its teams to capture and share data-driven patient insights that will, in turn, inform the development of products that tackle unmet need.
"Very often, the outcome measures we use in clinical studies come from a scientific perspective," Loew-Friedrich explains.
"There's nothing wrong with that. However, we have realised there are dimensions of disease that are particularly important for patients, but are not covered by these outcome measures."
As such, UCB's patient-reported outcome (PRO) group works with patients, physicians, psychologists, and other stakeholders to develop outcome measures "that are truly relevant for patients".
A recent output of this work is FATIGUE-PRO, a patient reported outcome measure for use in systemic lupus erythematosus (SLE), for example.
"The research team collected qualitative data throughout the process, refining the parameters, including physical fatigue, cognitive fatigue, and susceptibility to fatigue, based on patient evidence.
"The final outcome was a new PRO instrument that addresses the conceptional limitations of current tools, and that will have a significant impact on the lives of SLE patients."
Cohesive approach
While UCB has been working on patient-centric projects like the PRO initiative for some years, it has, until now, been on a "highly individualised" basis, Loew-Friedrich says.
"Every UCB colleague was doing it their own way, so the approach was fragmented. With the framework, there is now an opportunity to bring everybody together into a systematic, cohesive approach.
"It's about making sure that we apply an elevated patient partnership ethos across the company. And I think that will make us even better partners to patients."
The roadmap, which is currently being rolled out to UCB's global teams, has been about 18 months in the making and ensuring full cross-function, multi-stakeholder representation was key, Loew-Friedrich says.
"What doesn't work is a top-down approach – when you have a group sitting down and writing a wonderful document that will just end up in people's digital drawers.
"What we did was bring together colleagues from all UCB levels, patients, industry, academia, and physicians, to look at the pharma value chain, and ask what the desirable touch points and the desirable ways to engage would be.
"This was not asking patients to validate the output of our work, it was sitting down with a blank piece of paper to co-create."
Change management
Moving from patient engagement to patient partnership, however, requires more than a useful document.
"This is a huge change management effort that requires us to work on our processes, our technologies, our data – everything. It's not as simple as just putting up a framework. It's about evolving the culture and making sure it goes across the entire value chain."
To do that, organisations need to build a community of "change agents" and, crucially, be patient, she adds.
"Early adopters or patient partnership champions are the ones who will move the culture on. They will tell their stories, spread their successes, and turn light bulbs on in the minds of others.
"Organisations also need to be aware that co-creation with patients requires a lot of conversations, planning, time, and budget."
Worthwhile investment 
Of course, all this takes time and money. But Loew-Friedrich firmly believes it to be worth the initial investment.
"We all have limited resources, so we should be directing them towards what matters most to patients and making our products as relevant as possible.
"Yes, it will be good for the company, I've no doubt about that. But ultimately it will benefit our patients, and this is why we do what we do here at UCB."
About the author

Amanda Barrell is a freelance health and medical education journalist, editor and copywriter. She has worked on projects for pharma, charities and agencies, and has written extensively for patients, HCPs and the public