Your Exclusive Invitation from the Chair for Cell & Gene Therapy 2018
Partner Content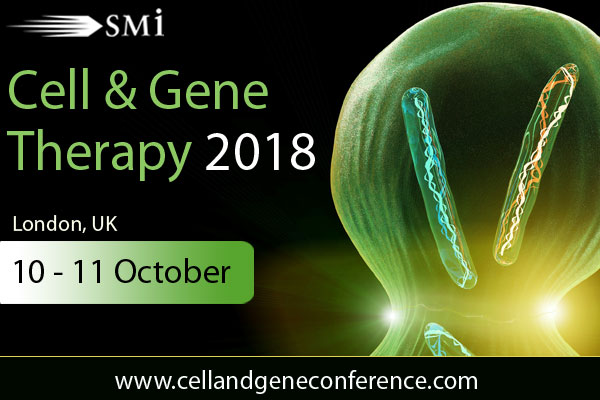 SMi are delighted to have Pamela Tranter, Head of Translational Research Group, UCL Chair the inaugural conference this October and also present the opportunities and challenges of translating cell and gene therapies in academia.
Pamela has kindly written a message below about the Cell & Gene Therapy conference and what attendees can gain from the two day event.
Quick Snapshot:
This conference is another excellent opportunity to meet and network with experts and colleagues from around the world and to build the personal relationships and connections that are so essential to moving the science, techniques and technology of Advanced Therapy Medicinal Products studies forward.
The conference includes sessions that are designed to illuminate current challenges we are all facing. These include: how to address emerging, new regulatory requirements; how to improve data management and modelling; and how to advance current research techniques in order to reduce the time and costs of pre-clinical and clinical drug discovery.
Check out the full chair letter in the download centre online
Further information is available at: www.cellandgeneconference.com
SMi Presents the Launch of:
Cell & Gene Therapy 2018
Date: 10th – 11th October 2018
Workshops: 9th October 21018
Location: Copthorne Tara Hotel, London UK
Website: www.cellandgeneconference.com
---end---
Contact Information:
For all media inquiries contact Pav Solanki on Tel: +44 (0)20 7827 6048 / Email: psolanki@smi-online.co.uk
About SMi Group:
Established since 1993, the SMi Group is a global event-production company that specializes in Business-to-Business Conferences, Workshops, Masterclasses and online Communities. We create and deliver events in the Defence, Security, Energy, Utilities, Finance and Pharmaceutical industries. We pride ourselves on having access to the world's most forward-thinking opinion leaders and visionaries, allowing us to bring our communities together to Learn, Engage, Share and Network. More information can be found at http://www.smi-online.co.uk