Why switch to automated CRF annotations?
Partner Content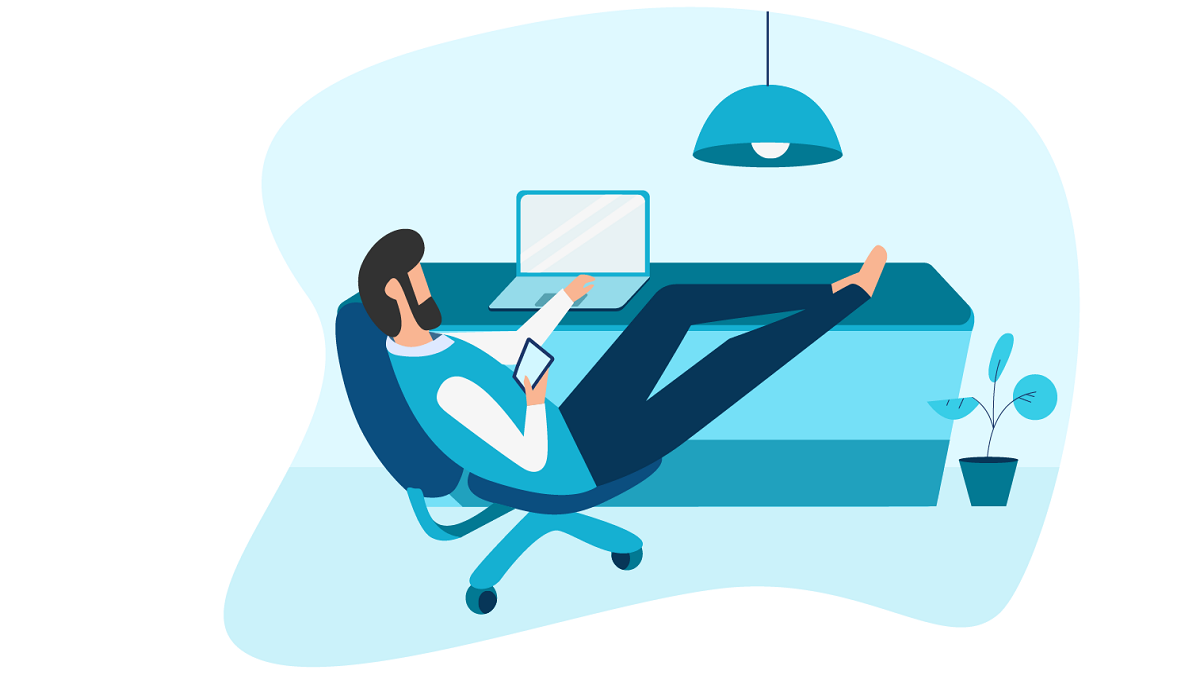 What is an annotated CRF?
An annotated CRF documents the location in a database of the data collected for each question on a form. In other words, it's a mapping between each item on a form to its corresponding variable contained within the corresponding dataset.
Annotated CRFs are part of the mandatory CDISC submission deliverables to the FDA. So they're a must!
Their purpose is to provide traceability. They help FDA reviewers find the origin of variables in the submitted datasets.
There's a huge amount of data to be dealt with across the whole industry. So it's really important to make sure all data submitted is standardized and consistent.
The traditional process
It's common to annotate CRFs by hand in the pharmaceutical industry. It's a monotonous, time consuming manual task. And you need to keep doing it time and time again for every CRF, in every study.
Here's an example of what a traditional process might look like.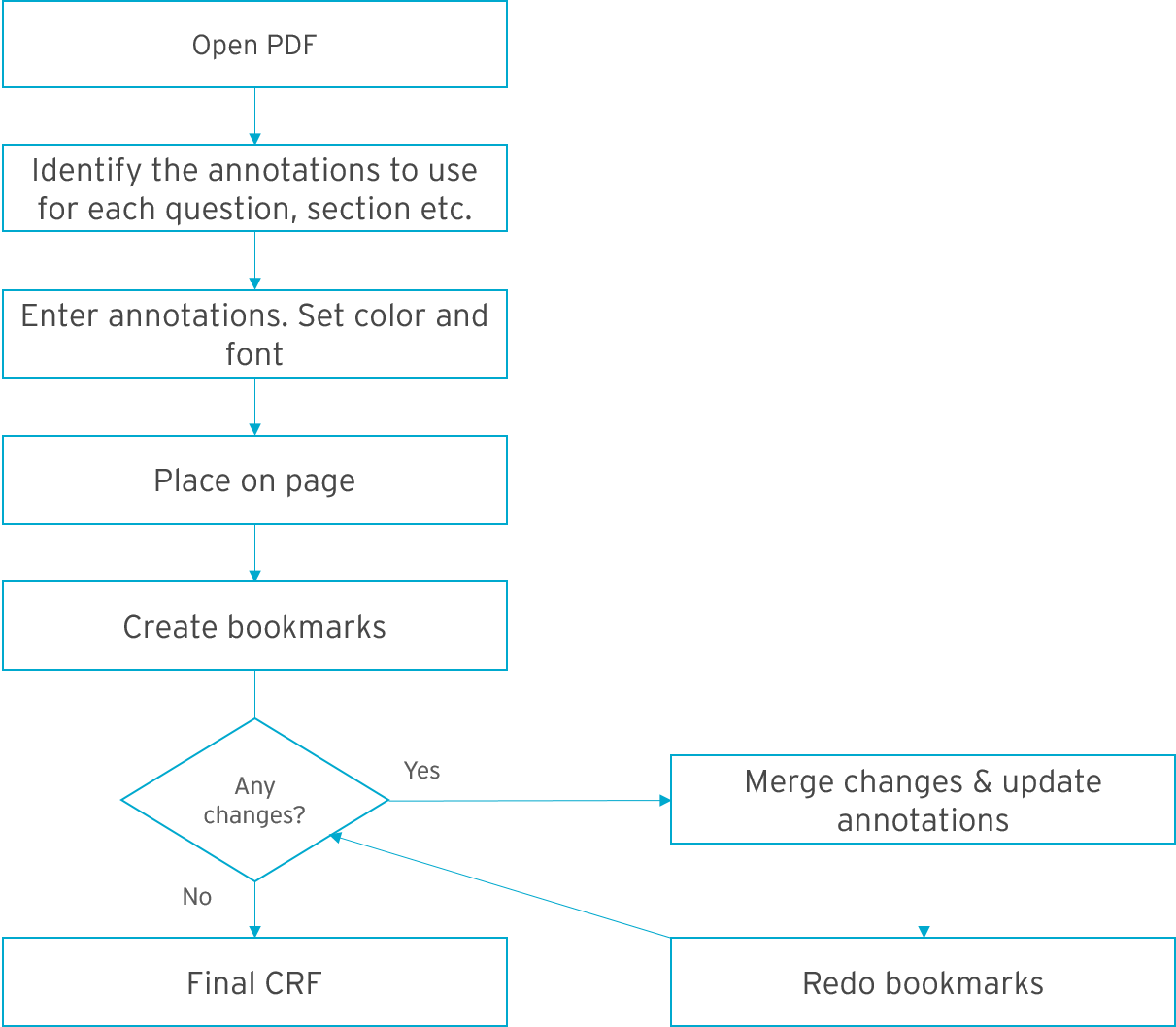 Steps in the traditional process:
Open the PDF document. For each CRF, you need to identify all annotations that need to be added. Make sure to consider all sources of data.
Set the font and color of your annotations. Then place them on the page, one by one.
Add all links and bookmarks to each CRF. Because there's so many, it's difficult to create consistent annotations. And there's no inheritance whatsoever.
When changes occur, merge the changes into the PDF document and update the annotations.
Redo all your bookmarks.
What if there's several rounds of changes? Steps 4 and 5, repeated again and again. You can see why it's such a time consuming, monotonous process!
So what's the solution? Automating your annotated CRFs!
What are the benefits of automating annotated CRFs?
In a nutshell, the benefits include:
Manual work and effort are reduced (and boredom alleviated!).
It's much quicker and easier to do than a manual process.
You get higher quality, more consistent annotations.
You can set up a format so that the color, position, and text is consistent.
You can reuse your standardized annotations across different studies.
It's easy to edit forms and annotations.
There's no need to redo bookmarks – this is done automatically!
How can Formedix clinical trial automation software help?
Formedix clinical trial automation software and clinical metadata repository can help by reducing the amount of effort and time spent annotating CRFs. And you'll have a much happier and more productive Clinical Dataset Administrator!
You can create your forms from scratch and add annotations. Or use your standardized forms – create them once and you can reuse them again and again.
By standardizing forms you can be confident they're aligned with your downstream datasets. You can quickly and easily reuse them across other standards and studies. Including annotations and edit checks. Plus it's easy to find, share, and update your forms in our clinical metadata repository.
What if you need to edit your forms and annotations? No worries. It's quick and easy to do in Formedix. You can even preview them in different formats as you design them. As well as being able to see how they look and work, in 7 leading EDCs including Rave and InForm.
Furthermore, CRF, EDC, and CDISC validation are built-in. That means you'll have no compliancy worries!
Formedix makes creating annotated CRFs easy. There's absolutely no programming involved. Once you've got your forms and annotations, its 1 click of a button to get your submission ready annotated CRF's.
Formedix removes repetitive, time-consuming work! With a few straightforward steps, you're good to go.
If you're interested in finding out more about automation you can read our blog post on how clinical trial software can be used to optimize clinical trials.
How to do annotated CRF's with Formedix
Working with annotated CRFs in Formedix is quick and easy. You can see the streamlined processes for new and existing content in the diagram below.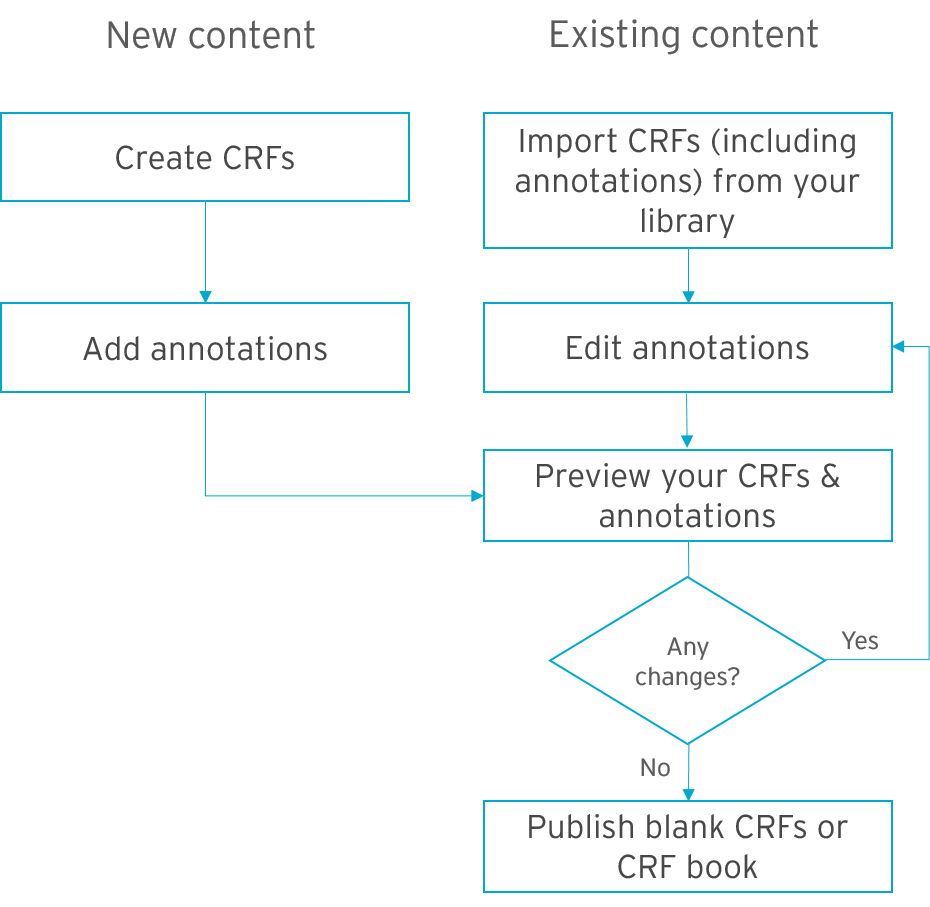 For new content, simply create your forms and enter your annotations. This is straightforward to do, but it does take longer than using standardized, existing content. Then, just preview your forms and make any changes. And, with just 1 click of a button, publish your instant annotated CRFs.
And for existing content? Just import forms into your study along with your metadata assets such as edit checks and datasets. This includes your annotations. With the click of a button, you can preview your forms to see how they look.
Once you're happy, it's just 1 push of a button to generate your SDTM compliant instant annotated CRF's.
Want to know more?
You can request a no-strings demo. Or, if annotations are giving you grief, tell us about it. We'll let you know how we can help. All you have to do is contact us and tell us about what you want to achieve.
If you've found this post interesting you can visit the Formedix website at www.formedix.com