Uncovering the biology of diseases in 3D
Partner Content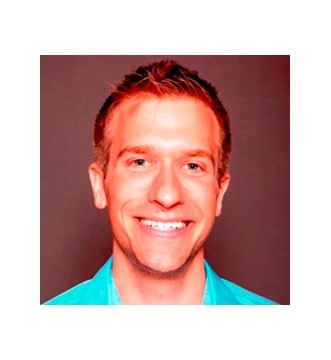 Case studies with Zika virus and tuberous sclerosis presented at next annual industry summit on 3D Cell Culture
SMi Group will welcome the expertise of Max Salick when he presents case study insight at the second annual conference on 3D Cell Culture which returns to Central London on 21st and 22nd February in 2018.
Max Salick is a postdoctoral scholar in the Neuroscience Department of the Novartis Institutes for Biomedical Research in Cambridge, Massachusetts.  His research has merged CRISPR gene-editing, 3D human cerebral organoid models, and high-throughput single cell trascriptomics to uncover the mechanisms of both genetic and infectious neurodevelopmental diseases.
Through this combination of molecular, computational, and stem cell biology, Max's work has helped to unlock the viral tropism of Zika virus, as well as the effects of tuberous sclerosis on brain formation and function.
His presentation at 3D Cell Culture 2018 will explore Merging CRISPR-editing and single cell sequencing technologies to uncover the biology of human neurodevelopmental diseases in 3D with case studies on the Zika virus and tuberous sclerosis.
Highlights will include:
• Insight into CRISPR-engineered human stem cell lines to mimic disease phenotypes during 3D cerebral organoid differentiation.
• A look into whole-genome CRISPR screens enable the discovery of new proteins linked to tropism of emerging infectious diseases
• Discussions surrounding single cell sequencing for allowing researchers to investigate cell-type specific effects of mutations, treatments, or other perturbations in complex 3D tissues.
The notable speaker line-up will also include senior representatives from Aurelia Bioscience, ReInnervate Limited, Cell and Gene Therapy Catapult, Heriot-Watt University, University College London, Kugelmeiers, Immunocore, GSK, UK Regenerative Medicine Platform and TissUse GmbH.
Further information including a full speaker line-up and detailed agenda is available online at www.3D-cellculture.com
SMi's 2nd annual conference on 3D Cell Culture will take place on 21st and 22nd February 2018 at the Holiday Inn Kensington Forum in London, UK. Sponsored by Jellagen Pty Ltd and Nexcelom.
---end---
Contact Information:
For media enquiries contact Teri Arri on Tel: +44 (0)20 7827 6162 / Email: tarri@smi-online.co.ukFor all other enquires contact the team on Tel: +44 (0)20 7827 6000 or email events@smi-online.co.uk
About SMi Group:
Established since 1993, the SMi Group is a global event-production company that specializes in Business-to-Business Conferences, Workshops, Masterclasses and online Communities. We create and deliver events in the Defence, Security, Energy, Utilities, Finance and Pharmaceutical industries. We pride ourselves on having access to the world's most forward thinking opinion leaders and visionaries, allowing us to bring our communities together to Learn, Engage, Share and Network. More information can be found at https://www.smgconferences.com/