The long road to vaccination by the MSF
Partner Content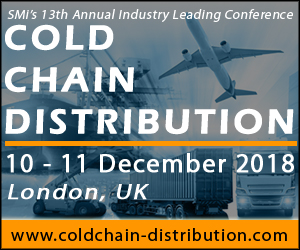 Did you know; since November 2016, MSF teams have treated more than 41,000 children for measles in Maniema, Lomami, Tanganyika, Ituri, South Kivu, and Equateur provinces
As measles sweeps across Democratic Republic of Congo (DRC), more than one million children have been vaccinated against the disease in a nine-month campaign by Médecins Sans Frontières (MSF - known as Doctors Without Borders), supporting the Ministry of Health. For those who suffer complications and who fail to receive treatment, it can prove deadly.
For the vaccine to be effective, 95% of children aged from six months to 15 years need to be vaccinated. In a country as large as DRC, where roads are often poor or non-existent, and travelling can be hampered by insecurity, considerable logistical constraints exist to reach children in certain areas. MSF teams have travelled by motorbike and on foot down narrow forest trails to reach the most remote areas.
From the Health Promotion Manager - MSF:
"My team and I wanted to reach a particular area of Equateur province, around 20 km from Bolomba." As there are no roads, we used motorbikes. We had to lift the motorbikes, the cool boxes containing the vaccines and all the rest of the equipment we needed onto wooden planks to cross the rivers. When the trails became too narrow, we left the motorbikes and walked through the forest for hours."
Despite the difficulties, MSF teams are determined to reach the remotest areas, as children there are particularly vulnerable to measles, due to the scarcity of available healthcare and people's inability to pay for it.
Marco Gaudesi, Pharmacist - GDP and Cold Chain Referent, MSF will be speaking at the 13th annual Cold Chain Distribution conference this December exploring the pharmaceutical logistic challenges they face in the humanitarian aid; the experience of MSF. He will provide insights into the challenges of ensuring an end-to-end temperature-controlled supply chain with limited resources, addressing the security challenges faced by MSF in the temperature-controlled supply chain and future strategies for prevention of temperature excursion in challenging environments.
Download the full speaker line-up in the download centre
For those looking to attend, there is currently a £300 early-bird saving, ending September 28th.
To register or download the brochure, please visit the website at: www.coldchain-distribution.com/phpr
SMi Presents the 13th Annual Industry leading Conference:
Cold Chain Distribution 2018
Date: 10th – 11th December 2018
Location: Copthorne Tara Hotel, London UK
Website: www.coldchain-distribution.com/phpr
Source: https://bit.ly/2LkpqES
---end---
Contact Information:
For all media inquiries contact Pavan Solanki on Tel: +44 (0)20 7827 6048 / Email: psolanki@smi-online.co.uk
About SMi Group:
Established since 1993, the SMi Group is a global event-production company that specializes in Business-to-Business Conferences, Workshops, Masterclasses and online Communities. We create and deliver events in the Defence, Security, Energy, Utilities, Finance and Pharmaceutical industries. We pride ourselves on having access to the world's most forward-thinking opinion leaders and visionaries, allowing us to bring our communities together to Learn, Engage, Share and Network. More information can be found at http://www.smi-online.co.uk