Medicines Discovery Catapult's Discovery Services platform announce twenty-two partnerships
Partner Content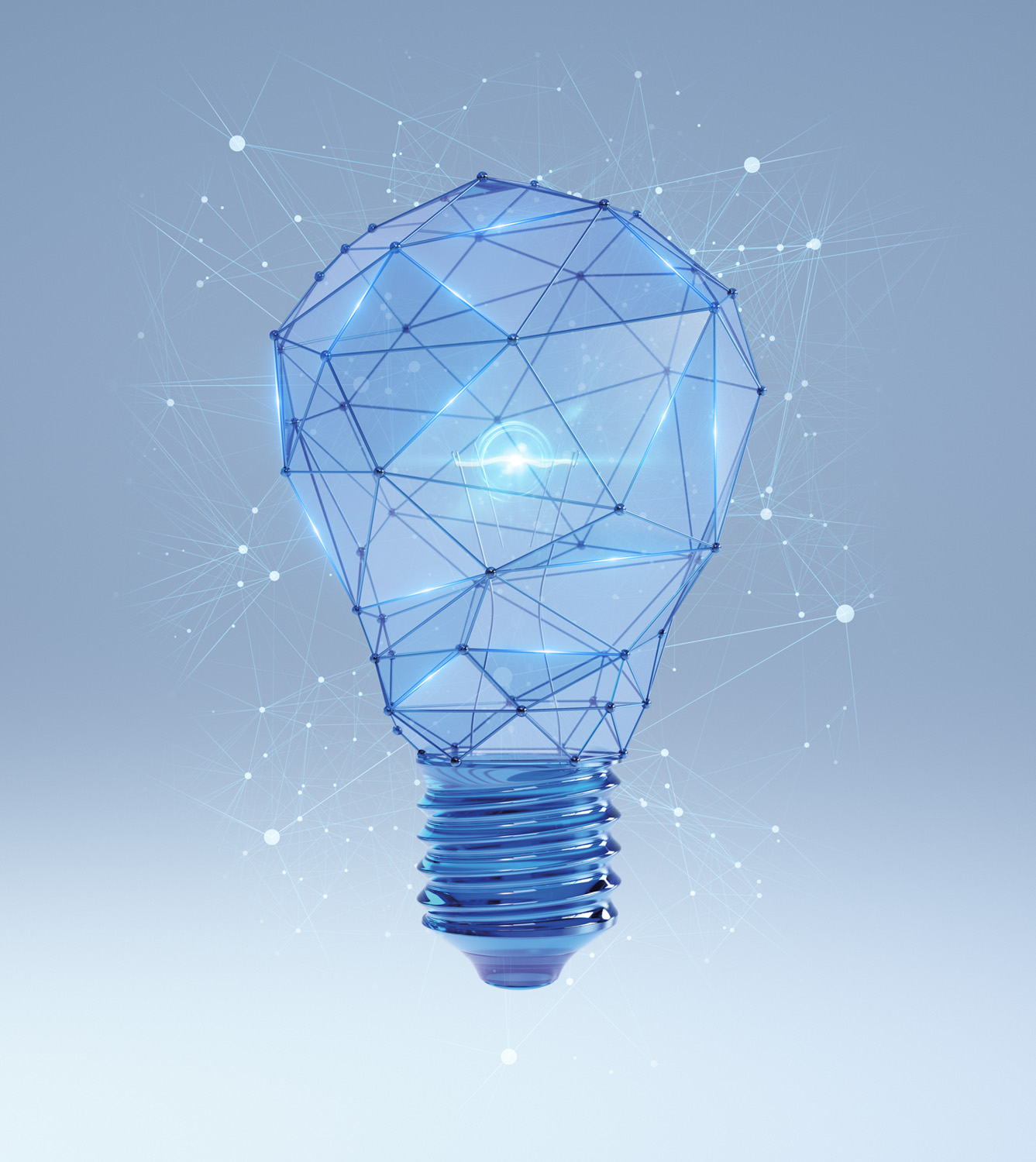 Leveraging the UK's renowned contract research sector to boost industrial growth
Medicines Discovery Catapult's Virtual R&D Discovery Services platform announce twenty-two partnerships
Today [26 April 2019], Medicines Discovery Catapult announces the launch of twenty-two partnerships with UK contract research organisations (CROs). The aim is to boost UK life sciences R&D and international competitiveness by channelling high quality projects through best-in-class service providers.
These world-class CROs join Medicines Discovery Catapult's Virtual R&D Discovery Services platform. This combines full service and specialist private sector CROs and expert labs providing medicines discovery expertise, drug discovery services and state-of-the-art assays.
Drug discovery is complex, costly and multi-skilled. The industry has moved from a fully integrated model, to one which is performed through a 'virtual', or fully outsourced approach. It is also increasingly reliant on SMEs as a source of innovation. However, 42% of biotech SMEs have fewer than 5 employees and require access to the very best scientific expertise and technology[1].
To address this, Discovery Services leverages the Catapult's unrivalled expertise and relationships, to match UK SMEs with the best CROs. They will deliver critical value-based experiments, ensure key data is captured and intellectual property is secured.
The CROs in the platform will benefit from deeper market penetration and access to new customers they would not have previously reached.
Medicines Discovery Catapult's partners can also access wider Virtual R&D capabilities. For example; a full project review, including assessment of existing data packages, gap analysis, creation and management of detailed delivery plans, support interpreting and assessing data and advice on development plans.
Dr Peter Simpson, Chief Scientific Officer of Medicines Discovery Catapult, says:
"Our aim is to support SMEs and academia to deliver their own discovery projects through convenient access to excellent assays and specialist drug discovery services. UK-based CROs can meet a wide range of needs for drug discovery innovators, and we are delighted to work in partnership with them to provide advice and project management to help ensure these relationships are successful."
Dr Kath Mackay, Director - Ageing Society, Health & Nutrition, Innovate UK says:
"The UK's drug discovery ecosystem is rich in size and scope and CROs are a vital part of this economy. Working with Innovate UK, Medicines Discovery Catapult is playing a crucial role in supporting this sector. Bringing together academia, SMEs and CROs will drive drug discovery with benefits for society and the economy."
Virtual R&D is helping UK-based Venture Capitalists, University technology transfer offices (TTOs), start-ups and spin outs perform experimental due diligence on their portfolios, assessing and maximising their value to industry.
Virtual R&D is a fully scalable platform that can be applied regardless of location. Through its wealth of world-class experts and service providers, the UK is well positioned to provide drug discovery services for international partners, helping them to efficiently manage their projects and portfolios.
Medicines Discovery Catapult's Virtual R&D platform, forms part of the UK's Life Sciences Industrial Strategy – focussed on maintaining the UK's strength and increasing the pace of economic growth in this sector. 
CRO partners announced
Alderley Analytical
Alderley Analytical is a GLP/GCP compliant bioanalytical Contract Research Organisation (CRO) providing bioanalytical services to support discovery, pre-clinical, clinical and post launch marketing projects.
Alderley Park – (Oncology Services)  
Alderley Park – (Oncology Services) offer in vivo oncology model development, pharmacology studies and drug discovery expertise. Service packages can be tailored to the clients' needs, from consultancy through to provision of full in vivo data packages. 
ApconiX
ApconiX are experts in ion channel electrophysiology, target safety assessments and nonclinical programme design and delivery.
Apex Molecular
Apex Molecular is a UK based chemistry CRO providing specialist pre-clinical medicinal chemistry synthesis services to the pharmaceutical and biotechnology (life sciences) sector.
Astbury Biostructure Laboratory, University of Leeds
The Astbury Biostructure Laboratory is an electron microscopy facility within the Faculty of Biological Sciences which has a range of state-of-the-art equipment for transmission electron microscopy of biological specimens, from cryoEM of small macromolecular complexes to imaging tissues, and related material.
Aurelia Bioscience
Aurelia Bioscience is a Nottingham, UK based contract research organisation (CRO) specialising in bioassay development, pharmacological profiling and compound screening.
AvantiCell Science
www.avanticell.com
AvantiCell cell-based models add predictive value to research and preclinical drug discovery through the use of high-quality primary cell-based products and contract research services, derived from ethically-sourced human tissue.
BioAscent Discovery
BioAscent is a leading provider of integrated drug discovery and compound management services and works with clients from assay development through to preclinical and clinical candidates across all biological target classes and major therapeutic areas.
Cresset Discovery Services
www.cresset-group.com/discovery-services/
Cresset Discovery Services uses computational chemistry to deliver solutions to biological problems; working alongside your scientists we help you solve problems, provide fresh ideas, remove roadblocks, add direction and insight, and reach your next milestone faster and more cost effectively.
Domainex
Established since 2001, Domainex - based near Cambridge - is a leading global provider of multi-disciplinary, high quality, efficient and innovative drug discovery services, from protein expression through to nomination of pre-clinical drug candidates from its single location.
HistologiX Limited
HistologiX Limited are a GLP/GCP accredited contract research organisation specialising in IHC optimisation and analysis in brightfield and fluorescence.
Immune Insight
Immune Insight Limited offers immune expertise as a consultancy service to pharma/biotech industries to support drug discovery programmes from early preclinical research through to clinical trials.
Inspiralis
Inspiralis, a provider of screening services and products for the identification and characterisation of drug target inhibitors.
 Liverpool ChiroChem
Liverpool ChiroChem (LCC) is a chemical technology innovator that produces chiral small molecules for biotech/pharmaceutical R&D. Our specialist products can be used as building blocks, fragments and screening compounds to enable small molecule drug discovery.
MedChemica
MedChemica are domain leaders in SAR knowledge extraction and knowledge-based design and have built an end-to-end Artificial Intelligence (AI) platform (MCPairs) for drug, agrochemical and material compound design.
Metrion Biosciences
Metrion Biosciences is a UK-based CRO focussed on delivering a range of high quality ion channel drug discovery services. This includes ion channel screening, cardiac safety profiling, phenotypic and translational assay development services and integrated drug discovery (via our selected Partners).
OracleBio
OracleBio is a highly specialised image analysis CRO providing high precision, quantitative, digital pathology services to support pre-clinical and clinical research.
Peak Proteins
Peak Proteins is a CRO specialising in the generation of bespoke, high-quality protein reagents, together with X-ray crystallography and protein mass spectrometry services to accelerate small molecule and biologics drug discovery.
Physiomics
Physiomics is a cancer consultancy using its Virtual Tumour™ and other technologies to provide a range of services in the fields of PKPD modelling, quantitative systems biology and personalised oncology.
Reprocell Europe
Reprocell Europe is a provider of contract research services using human fresh tissues and 3D models to improve the prediction of safety and efficacy of potential new drugs in humans.
The Antibody Company
Working closely with our clients, The Antibody Company excels in the development and manufacture of high quality monoclonal antibodies.
XenoGesis
XenoGesis is an independent laboratory-based contract research organisation (CRO) specialised in preclinical drug metabolism and pharmacokinetics (DMPK), quantitative bioanalysis and expert interpretation.
[1] BIS (2015) Strength and opportunity 2015: The landscape of the medical technology and biopharmaceutical sectors in the UK.