Insightful Developments and an Exclusive Interview from Roche
Partner Content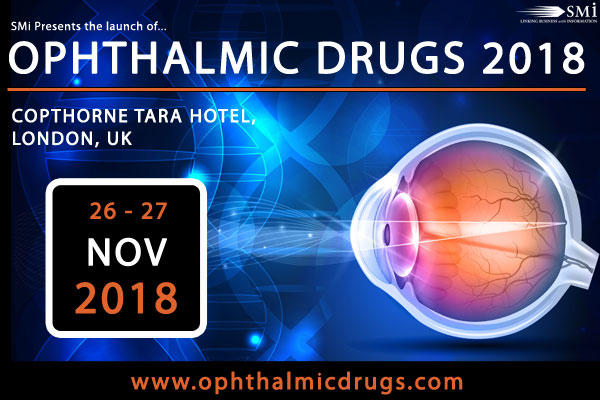 Keynote Speaker: David Silverman, Senior Clinical Director, Ophthalmology, Roche
SMi are delighted to have interviewed our speaker David Silverman, Senior Clinical Director, Ophthalmology, Roche regarding his thoughts and experiences within the ophthalmology space.
Snapshot:
Q. What are the biggest developments in the ophthalmic drug industry, and how the future of ocular drug development?
Check out the full interview in the download centre
Roche's phase III ophthalmology programme is expected to begin later in 2018
Roche announced positive, top-line results from the LADDER study, the first successful phase II study of a long-acting delivery device for the treatment of neovascular ("wet") age-related macular degeneration (nAMD), a leading cause of blindness globally in people aged 60 and over. LADDER evaluated the efficacy and safety of the investigational Port Delivery System with ranibizumab (PDS) in people with nAMD who had previously responded to treatment with anti-vascular endothelial growth factor (VEGF) therapy. - Source: Roche.com
To hear more about the latest developments from Roche and the future phase III study, register you place today and benefit by hearing David's Keynote Address on 'Global reimbursement strategies in ophthalmic clinical development.'
Network with companies such as: MHRA, Santen, Boehringer Ingelheim, Spark Therapeutics, Aerie Pharmaceuticals + more. Download the attendee list online www.ophthalmicdrugs.com
For those looking to attend, there is currently a £200 early-bird saving, ending September 28th.
SMi Presents the 2nd annual:
Ophthalmic Drugs 2018
Date: 26th – 27th November 2018
Workshops: 28th November 2018
Location: Copthorne Tara Hotel, London UK
Website: www.ophthalmicdrugs.com
Sponsors: Experimentica | Nemera
Source: Roche.com
Follow 'SMi Pharma' on LinkedIn for latest pharmaceutical industry updates.
---end---
Contact Information:
For all media inquiries contact Pavan Solanki on Tel: +44 (0)20 7827 6048 / Email: psolanki@smi-online.co.uk
About SMi Group:
Established since 1993, the SMi Group is a global event-production company that specializes in Business-to-Business Conferences, Workshops, Masterclasses and online Communities. We create and deliver events in the Defence, Security, Energy, Utilities, Finance and Pharmaceutical industries. We pride ourselves on having access to the world's most forward-thinking opinion leaders and visionaries, allowing us to bring our communities together to Learn, Engage, Share and Network. More information can be found at http://www.smi-online.co.uk