Inhale, Exhale: Living with Severe Asthma and Severe Eosinophilic Asthma
Partner Content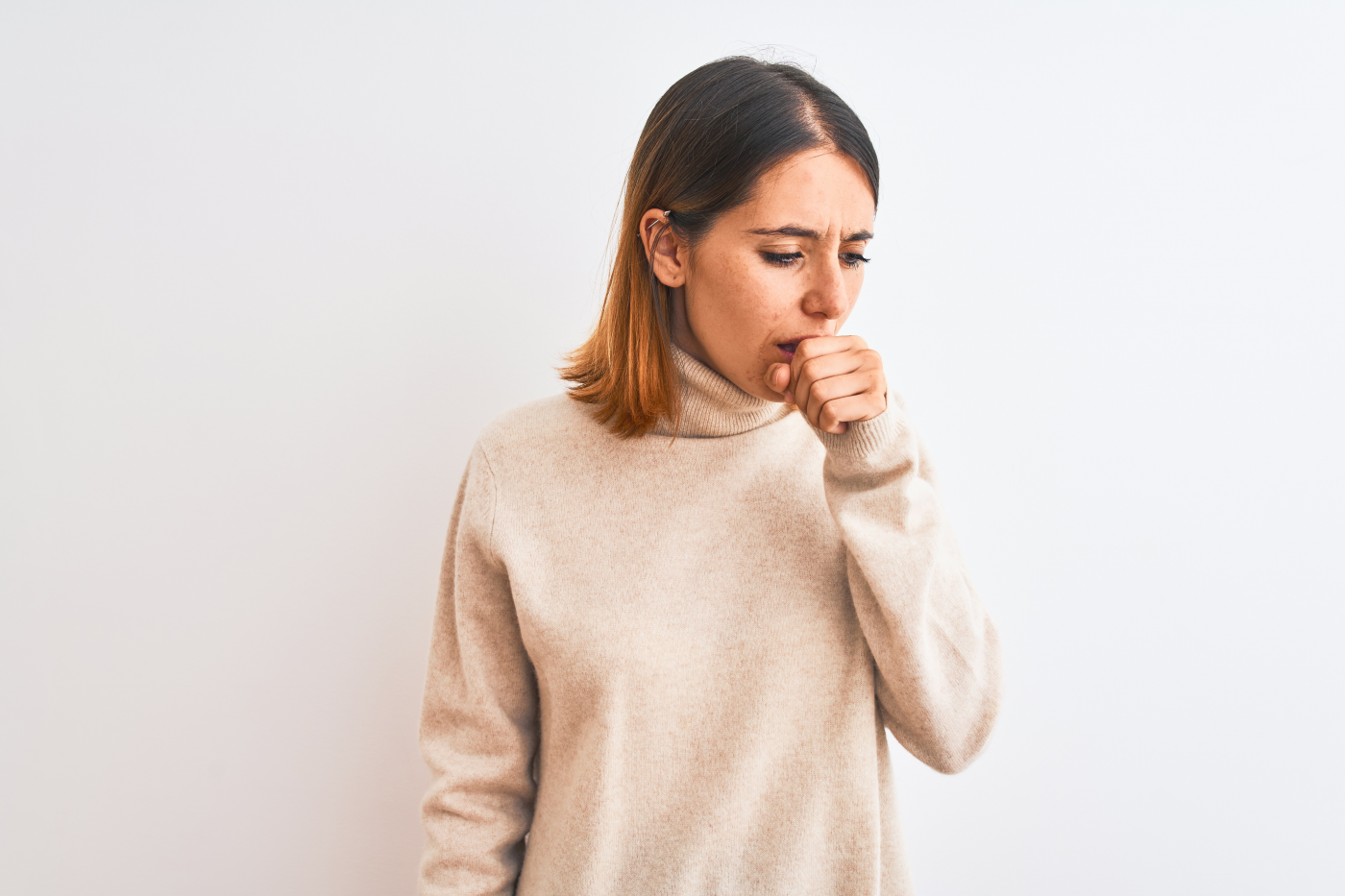 Head of "Living With", Mariel Metcalfe, discusses the nature of severe asthma and severe eosinophilic asthma, and presents some key findings from recent patient research conducted in Europe, USA and Japan.
The science behind the condition
Most people know that asthma is a chronic long-term respiratory condition in which the lung's airways become inflamed and narrowed, making it difficult to breathe. Medical researchers have identified that there are different types of asthma, and they respond differently to treatment. Severe asthma (SA) affects 15% of suffers and usually appears in adults. Severe eosinophilic asthma (SEA) is rare and affects 40% of SA sufferers.
Medicines typically prescribed to treat SA can be ineffective. Treatments including the normal preventer or reliever inhalers can fail to relieve symptoms, and a different targeted approach is often required. It is the most serious and life-threatening form of asthma, meaning someone living with SA can have more attacks, is more likely to stay in hospital and likely to be treated with long term oral corticosteroids. SA requires more aggressive treatment such as high-dose inhaled corticosteroids (ICS) in combination with a long-acting beta-agonist (LABA) or leukotriene modifier/theophylline in order to control symptoms.
Eosinophils are the major inflammatory cells which are considered a biomarker for asthma and eosinophilic inflammation correlates with asthma severity. In SEA, there are higher numbers of eosinophils in the blood, lung tissue and mucus, meaning the whole respiratory tract suffers from airflow obstruction. Patients with SEA can be put on a biologic drug to reduce inflammation in the airways, and there are a number of monoclonal antibody drugs available or in development.
Severe or Eosinophilic? Impact on daily life
In a recent study conducted among people living with SA and SEA, we set out to understand the patient journey and unmet needs to help pharmaceutical companies improve the patient experience. Research was conducted with patients in France, Germany, Japan and the USA pre-COVID-19.
Interestingly, findings from the different regions reveal similarities and differences between SA and SEA. Both conditions equate to uncontrolled SA and patients experience symptoms despite treatment, which causes a major impact on both their home and working lives.
For someone to be diagnosed with SA they will usually have had asthma for a long time and would have had to fail on multiple lines of treatment, such as inhaled corticosteroids, in order to get officially diagnosed. The patient journey is long, slow and troublesome, meaning most patients have become resigned to their condition and have allowed their asthma to take over, accepting they are not able to do many day-to-day activities.
The average SEA patient tends to be younger than SA patients, and diagnosed with their specific form of asthma earlier in their patient journey. A few years ago, a phenotype was identified to diagnose this specific form of severe asthma. This meant that these patients could be treated with a targeted biologic therapy. This treatment prospect appears to bring an increased level of hope to the SEA patient, who tends to have better access to healthcare and is more committed to seeking treatment to ensure they get a better quality of life. These patients also seem to be glad they have a name for their specific subtype of asthma, although some doctors seem to steer clear of the tricky medical term "eosinophilic" and may just call it "inflammation".
Patients living with SA or SEA often describe the feeling of being trapped in a vicious cycle of anxiety about the onset of a potential attack. In our research, one patient described the emotional burden as, "Very depressing. It feels like the disease comes to take you down." The negative emotions in this cycle are especially high amongst SA patients, and whilst there are still high stress levels for the SEA patient, in general they are glad that their condition has an identifiable name and more treatment options are available.
Regional differences show both SA and SEA patients across Europe and the US are generally committed to sourcing relevant information about their disease. However, in Japan, patients have a more paternalistic relationship with their doctor, and rely more on them for advice, rather than attempt to seek a broader understanding of their disease.
How pharma can address the unmet needs
Patients seem to want more information about treatments and management. Having access to a variety of channels is important so they can fill in disease education gaps which may have been left out by physicians. There is a great desire to receive information from specific websites, educational materials such as leaflets and brochures containing tips to help cope with their condition, so they can break out of the stress cycle.
There is a clear unmet need for improved support programmes throughout the patient pathway. Emotional support is required, in particular from groups, hotlines or apps. Patients would like HCPs to be more empathetic about the condition. Furthermore, support to caregivers and family members is desired to help provide a stronger support network.
SEA patients are looking for new treatments that offer greater relief of everyday symptoms and reduce frequency of attacks. In the EU, needs focus more around convenience and frequency of administration. For SA, lower levels of control and limited improvement in quality of life means that patients are primarily looking for more efficacious treatments (to prevent attacks and relieve symptoms).
SA and SEA are very specific forms of asthma which have only recently been better understood and diagnosed. There are opportunities for pharma companies with treatments in development to offer additional hope to these patients, who suffer considerable discomfort in their daily lives.
About the study
Living with Severe and Eosinophilic Asthma is a new syndicated report which offers valuable insights into patient attitudes and behaviour. Quantitative interviews combined with a small sample of qualitative telephone interviews were conducted amongst 118 SA/SEA patients in France and Germany, 105 patients in the US and 50 in Japan.