FREE TO ATTEND | Formulation & Drug Delivery Event: Virtual
Partner Content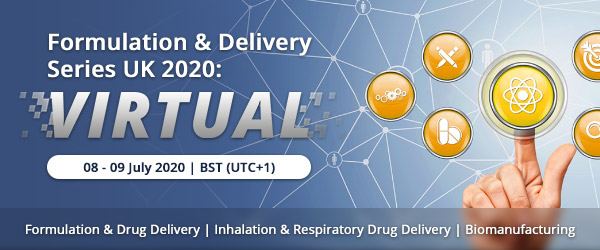 Our premiere Formulation and Drug Delivery Congress features the latest development in biologics and small molecule formulation and delivery. Learn from our dedicated streams on drug product manufacturing, innovative therapies of the future and bioanalysis & characterisation.
REGISTER FOR FREE: https://bit.ly/2yp0DOY
Co-located with our Inhalation & Respiratory Drug Delivery and Biomanufacturing Event, join over 550 delegates involved in pharmaceutical development to network and debate about the key topics shaping the future of the industry.
For more information about the event, please contact Emily Hawkings at e.hawkings@oxfordglobal.co.uk or visit the Website: https://bit.ly/3e6uR8s