Exclusive Interview Released from NIBSC-MHRA
Partner Content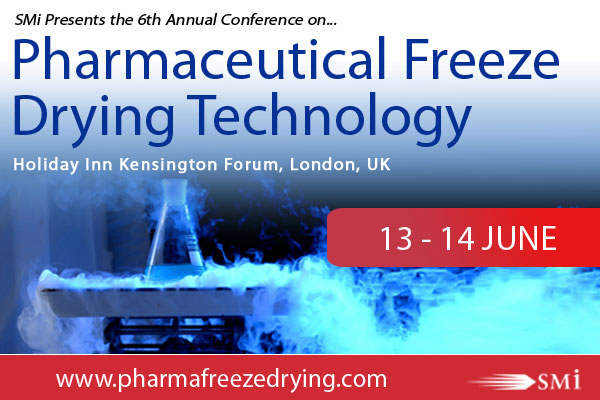 SMi are delighted to welcome Paul Matejtschuk, Principle Scientist, NIBSC-MHRA, onto the speaker panel for Pharmaceutical Freeze Drying Technology 2018!
Paul Matejtschuk (PhD, CChem, MRSC) is a Principal Scientist, and leads the Standardization Science Section at the National Institute for Biological Standards & Control (NIBSC), a Unit of the medicines and Healthcare products Regulatory Agency, whose mission is to safeguard the quality of biological medicines. NIBSC is also designated a WHO International Laboratory for Biological Standardization.
His team is focused on delivering formulation and lyophilization conditions for a wide range of biological reference materials and research interests include the relationship between structure and stability in biologicals, thermal analysis and other methods for the characterization of lyophilized proteins.
SMi are delighted to have interviewed Paul about his talk this June, and his career experience.
BELOW IS A SNAPSHOT OF THE INTERVIEW:
Q. How is NIBSC-MHRA organisation involved in Pharmaceutical Freeze Drying?
A. "The National Institute for Biological Standards and Control (NIBSC) is a global leader in the standardisation and control of biological medicines, playing a major role in assuring the quality of biological medicines worldwide. NIBSC is a centre of the Medicines and Healthcare products Regulatory Agency, which is an executive agency of the Department of Health. As I said above NIBSC manufacture and distribute the WHO's International Standards, bioactivity gold standards which help assure the quality of biological medicines globally."
Q. Which markets are looking to collaborate with in the future?
A. We're always looking to build good grant-funded collaborations, to help support new business where compatible with our CoI policy and to emphasise the important part that biological reference materials can play in making better cheaper and more effective biotherapeutics.
Q. What are the key areas for development in the field of Pharmaceutical Freeze Drying Technology?
Check out the download centre online for the full interview
Take a look at last year's attendee list to see who you could meet this June!
Further information and the complete brochure is available at: www.pharmafreezedrying.com/phpr
SMi presents the 6th annual conference:
Pharmaceutical Freeze Drying Technology
Date: 13th – 14th June 2018
Workshops: 12th June 2018
Location: Holiday Inn Kensington Forum, London UK
Website: www.pharmafreezedrying.com/phpr
---end---
Contact Information:
For all media inquiries contact Pav Solanki on Tel: +44 (0)20 7827 6048 / Email: psolanki@smi-online.co.uk
About SMi Group:
Established since 1993, the SMi Group is a global event-production company that specializes in Business-to-Business Conferences, Workshops, Masterclasses and online Communities. We create and deliver events in the Defence, Security, Energy, Utilities, Finance and Pharmaceutical industries. We pride ourselves on having access to the world's most forward-thinking opinion leaders and visionaries, allowing us to bring our communities together to Learn, Engage, Share and Network. More information can be found at http://www.smi-online.co.uk