Digital marketing automation with eWizard and Salesforce Marketing Cloud integration
Partner Content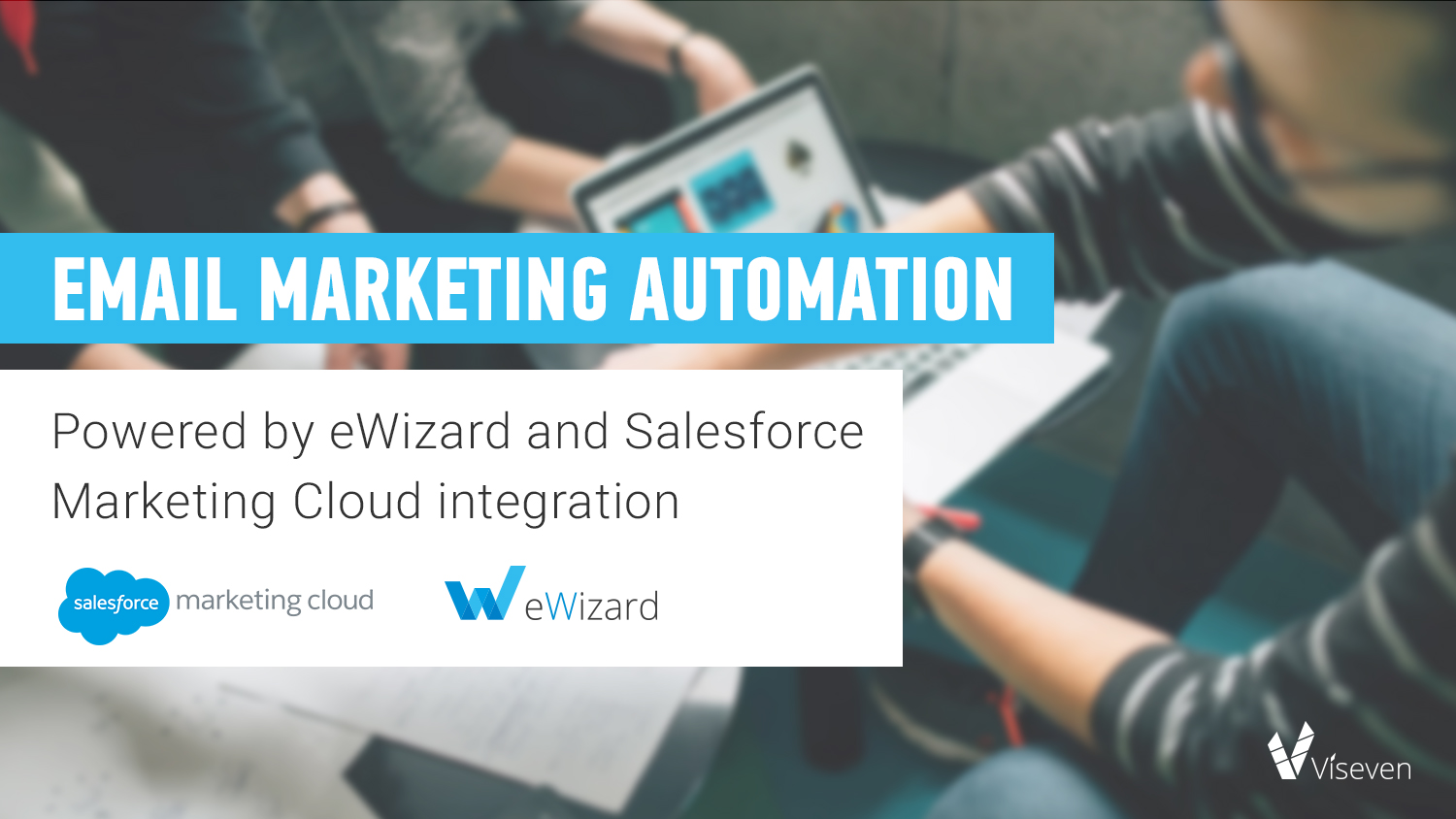 TALLINN, Estonia, June. 15, 2018 – Viseven is proud to announce the strategic partnership with Salesforce.com by integrating the eWizard platform with Salesforce Marketing Cloud. The direct connection between the solutions will optimize mailing campaigns and reduce resources consumption thanks to routine processes automation.
Previously, localizing email campaigns was quite a tough thing. Mainly, because it's not that easy to cover local market needs while keeping global brand identity. Global pharma companies need to have consistent look and feel across brands and regions, to be easily recognized anywhere, be that USA, Europe, Asia or Australia. At the same time, each content adaptation consumes more budgets.
The numbers are cruel: out of nearly 260 billion emails sent per day in 2017, the open rates vary from 15% to 28% only, depending on the industry. Many of those emails even go to the refuge bin without appearing in the inbox, as over 57% of consumers mark them as spam because of irrelevant information provided.
It goes without saying that like with any other type of content, people prefer personalized emails, which are helpful and valuable. So, mailing campaigns for diverse markets should be precisely adapted to local needs. Taking into consideration all the above mentioned, the marketers face a dilemma: how to deliver brand key-message efficiently without being intrusive and, what is more, without heavy investments?
Oksana Matviienko, CMO at Viseven:
"Our more than 9 years' expertise in pharma email marketing helped us to craft a full-featured solution for automating mailing campaigns while keeping brand consistency with the sense of personalization. Thanks to eWizard platform, marketers get a powerful yet easy-to-use tool for creating new and reusing already approved email templates, which have the same look and feel across different brands and markets."
As opposed to having fixed email templates, eWizard Email Templating Service comprises a number of pre-designed content modules to mix&match that allow creating an engaging and relevant email in a matter of minutes, without even addressing an agency for that. Using the templating approach, pharma marketers can:
Easily repurpose pre-approved brand master email templates, thus saving both time and money on new mailing campaign;
Quickly build a new email, using ready-made content modules, like header, image, text with image etc.;
Automatically publish it to Veeva Vault for review and approval, with the further export of the approved email template to Salesforce Marketing Cloud for distribution.
If you want to boost your mass mailing campaigns and deliver highly personalized, catchy, relevant emails that convey brand consistency, contact our team of Email Marketing Experts for more details or subscribe to Viseven newsletter.