Digital Awards sponsor push – press release for media partners
Partner Content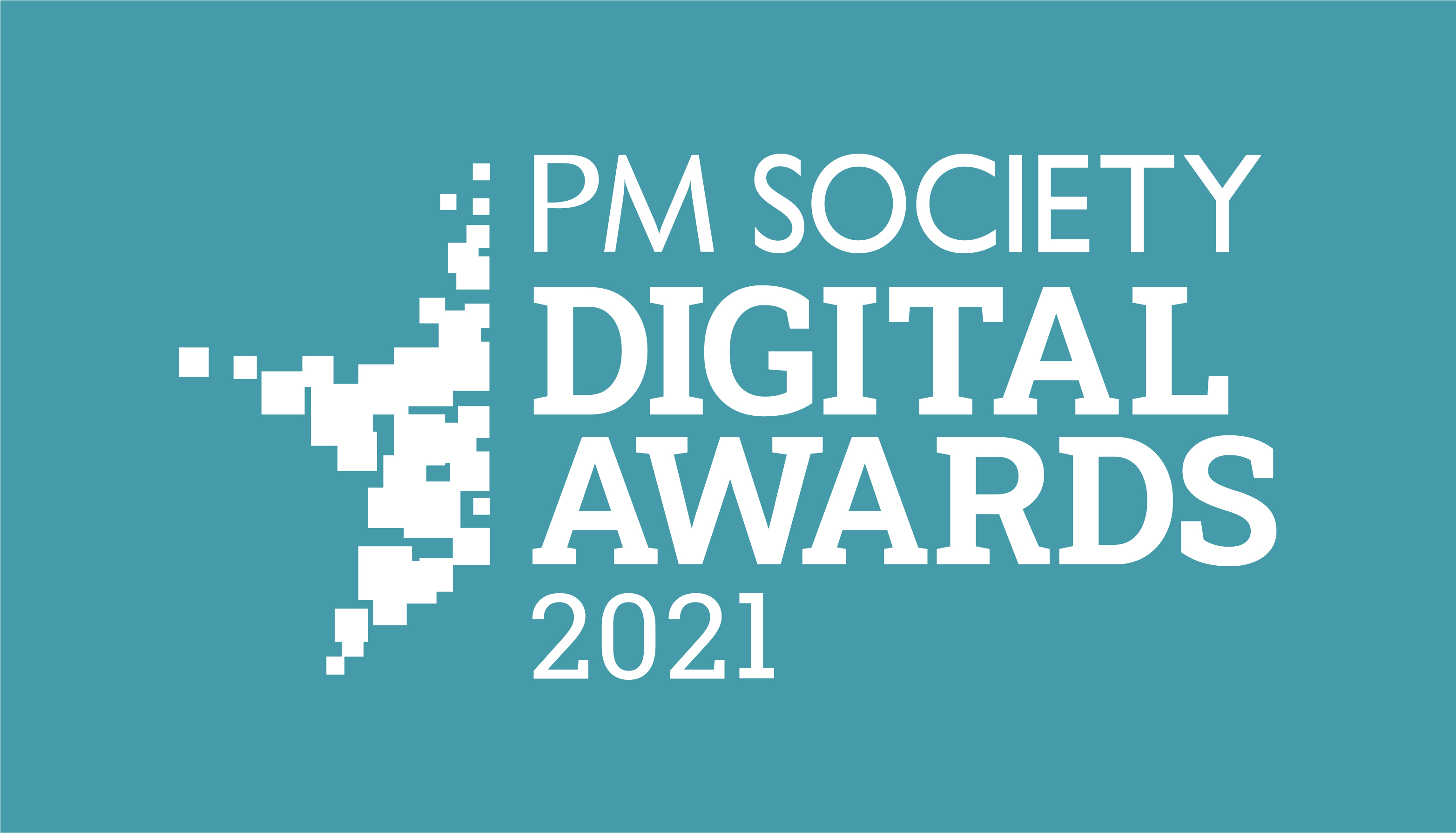 Want to be part of the leading digital healthcare awards, secure a sponsorship today!
The PM Society's Digital Awards, now in its 12th year, recognise the best in digital creativity, innovation and effectiveness from across the healthcare industry.
Why sponsor?
*Be associated with the only annual Awards programme that highlights the best programmes, tools and campaigns across a broad range of digital activities.
*Work with us prior, during and post event to raise your brand awareness through our marketing campaign.
*Make the most of the networking opportunities on our new event platform with online video calling and 1-2-1 voice chats.
Here's what last year's overall sponsors PRECISIONeffect had to say about their experience;
"Like most people we were really disappointed when the live event was moved to virtual.
However, the PM Society put on an excellent show, kept us informed throughout the process, and with all of the lead-up promotion PRECISIONeffect did not lose out on any exposure as lead sponsors. It delivered an amazing return due to the large audience turnout and engagement. Well done to all at the PM society for an excellent event and we look forward to sponsoring next year's event!"
With over 700 people already planning to attend, it's an opportunity not to miss. The sooner you sign up the more publicity you will get, to find out more contact Alexandra@pmsociety.org.uk or click here to download our sponsor brochure
Looking forward to you being part of the celebration of the amazing work our industry does on the 16th September.
The PM Society is a not-for-profit organisation that believes excellent healthcare communications leads to better outcomes for patients.
The PM Society has the following purpose:
Supporting organisations and people in healthcare
Recognising excellence and promoting best practice
Providing education and development
The PM Society was established over 40 years ago to serve the needs of the pharmaceutical industry and its service agencies. It currently has over 230 companies as members, including pharma and biotech companies on the industry side and PR, Advertising, Medical Communications, Digital and many other kinds of service company on the agency side.