Corporate Communications chief of Astellas, Jo Taylor moves to Cello Health Communications
Partner Content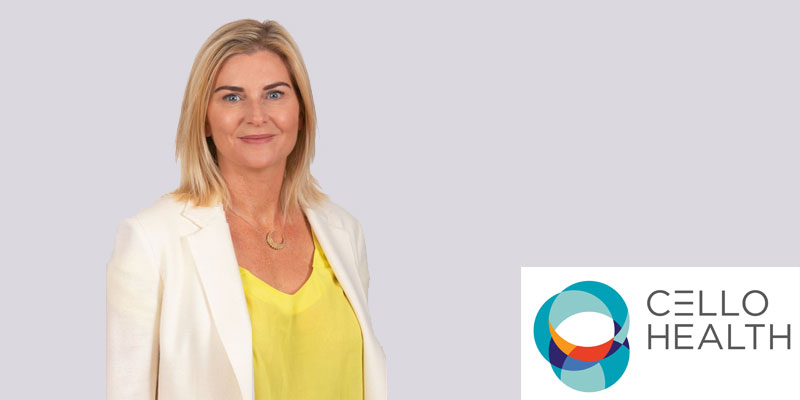 Jo Taylor, formerly Senior Director of Corporate Communications, EMEA at Astellas has taken up the position of Head of Corporate Affairs at Cello Health Communications Europe.
Jo has worked in senior leadership roles within communications for global pharma companies for over 25 years.
Jo will be leading a talented team of pharma industry stalwarts in the area of Corporate Affairs including Dr Scott Purdon  (formerly Director of Government Affairs and Policy at Gilead, ViiV Healthcare and GSK) - Scott is an expert in partnerships with Government, NGOs, patient groups, society and media and has a proven track record in resolving barriers to uptake of innovative medicines globally and Sally Donovan-Smith (formerly Corporate Affairs Director at Novartis) – Sally has set the strategic direction for communications and public affairs across the Novartis Group. Sally has particular expertise in shaping positive environments for the uptake of new medicines.
The Cello Health Communications team, including the Directors, Project Managers and Executive are expert in all areas of strategy and implementation within Corporate Affairs. Specifically, the team has excellence in public policy, government affairs, corporate and brand communications, market access, employee engagement, sustainability, pricing and health technology appraisal and crisis and issues management.
Commenting on her appointment Jo Taylor said:
"I am very excited about joining Cello not least because I have such a talented team around me.  I believe what we offer at Cello Health Corporate Affairs is quite unique in the industry because we have walked in the shoes of the Corporate Affairs Director, set up and run those very departments in global pharma companies and we therefore completely understand the challenges they face.  This means that the solutions we develop are not only very effective but they are presented in a way which makes them readily understood by, and fit with the strategy of, the entire pharma organisation and its leadership"
If you would like to learn more about Cello Health Communications Corporate Affairs please contact Jo Taylor on 01252 739 717 or JTaylor@ch-corporateaffairs.co.uk.