A Run Down of Keynote Sessions for Cell & Gene Therapy 2018
Partner Content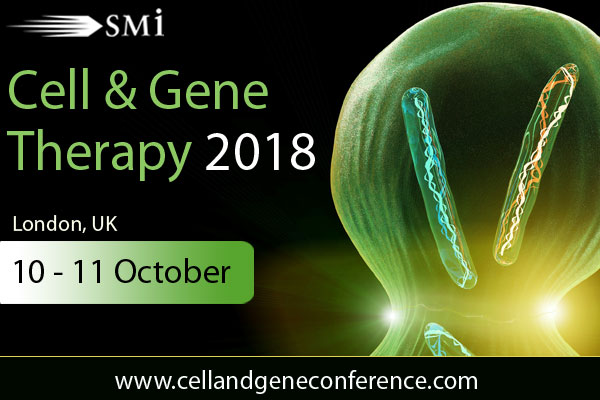 ONLY 2 WEEKS REMAIN!
MHRA:
These regulatory issues within the industry will be addressed by the MHRA this October. Janet Glassford, Senior Quality Assessor (Biologicals), MHRA will be presenting a 'UK and EU regulatory affairs perspective.'
Cell & Gene Therapy Catapult:
Julie Kerby, Head of Manufacturing Development, Cell and Gene Therapy Catapult, will be exploring the 'risk-based approaches to cell and gene therapy manufacturing.' She will discuss why manufacturing remains a significant challenge for cell and gene therapies and how Quality Target Product Profiles and process mapping techniques can be used to generate a process risk assessment and help understand and accelerate process development.
Innovate UK:
Innovate UK, a nongovernmental public funding body, is making the money available to equip the UK to handle commercial cell and gene therapies. This has enabled more investments and differentiated the UK from the EU companies. Ian McKay, Innovation Lead, Advanced Therapies, Innovate UK, will be speaking at the conference about supporting advanced therapies – the Innovate UK perspective.
Celyad:
Peggy Sotiropoulou is R&D Manager at Celyad, in charge of developing the new strategies in CAR T cell design. Peggy is an expert in tumour initiation, growth and resistance to therapy, tumour microenvironment and cancer stem cells. She has a 17-year career in academic research in oncology, holding an associate Professor position in the Université Libre de Bruxelles, in Brussels, Belgium. Peggy will be presenting 'Targeting solid and liquid malignancies with the same CAR.'
Download the value-packed brochure online for more info on all presentations
Further information is available at: www.cellandgeneconference.com
SMi Presents the Launch of:
Cell & Gene Therapy 2018
Date: 10th – 11th October 2018
Workshops: 9th October 21018
Location: Copthorne Tara Hotel, London UK
Website: www.cellandgeneconference.com
---end---
Contact Information:
For all media inquiries contact Pavan Solanki on Tel: +44 (0)20 7827 6048 / Email: psolanki@smi-online.co.uk
About SMi Group:
Established since 1993, the SMi Group is a global event-production company that specializes in Business-to-Business Conferences, Workshops, Masterclasses and online Communities. We create and deliver events in the Defence, Security, Energy, Utilities, Finance and Pharmaceutical industries. We pride ourselves on having access to the world's most forward-thinking opinion leaders and visionaries, allowing us to bring our communities together to Learn, Engage, Share and Network. More information can be found at http://www.smi-online.co.uk