The HNSCC immunotherapy race is on - and it's going to be close
Partner Content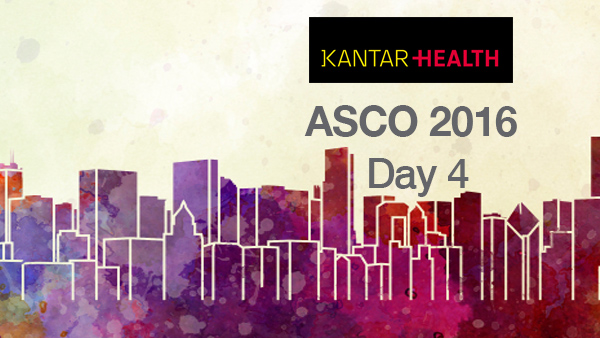 While improper to compare life saving treatments to buses - the metaphor when it comes to head and neck squamous cell carcinoma (HNSCC) is clear.
Currently patients with recurrent or metastatic HNSCC who are refractory to platinum-based therapy face a median overall survival of  six months or less. However this is a patient pathway which is about to change drastically thanks to the potential arrival of three immunotherapies - each vying to be the first to market.
On one hand we have Merck & Co's Keytruda, on the other Opdivo (Bristol Myers Squibb/Ono Pharmaceuticals), both of which have already garnered approvals in several tumor types and are now racing for approval in HNSCC. This is a three horse race though - and in this case it is AstraZeneca's durvalumab that is also in contention. Although PIII findings have not yet been released, accelerated access is being sought based on its PII results.
Stephanie Hawthorne and Haris Vikis of Kantar Health today attended the ASCO presentation of data from Optiva's PIII CHECKMATE-141 trial and have put together an analysis of how the pipeline is shaping up in this close-run process.
The good news appears to be that whomever gets to market first, it is likely to be the patients here that are the winners, as until now the R/M HNSCC patient population has had limited options, and these treatments are at this stage, proving to be both efficacious and well tolerated.
To view the full article please click here.

To view more coverage on pharmaphorum of the ASCO 2016 conference click here.