Complex Co-Cultured Spheroids to Validate Tumour Models in Microfluidic Devices
Partner Content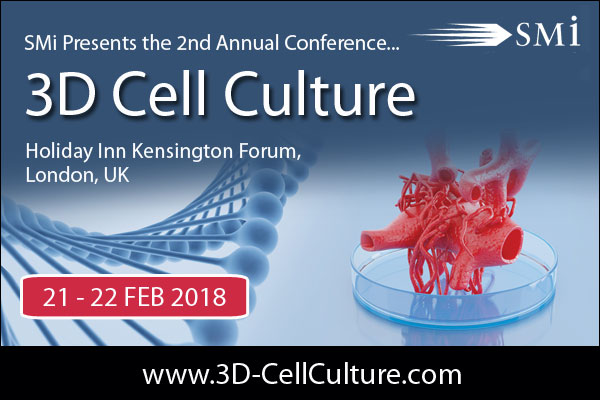 Following on from recent reports that suggests spheroids could serve as a testing ground to help scientists zone in on personalised treatments for cancer, SMi Group are delighted to have Post-Doctoral Researcher, Tudor Petreus from AstraZeneca, presents on "Complex co-cultured spheroids to validate tumour models in microfluidic devices" at the next annual conference on 3D Cell Culture next February.
Tudor Petreus is currently responsible for development of complex 3D tumour models in microfluidic devices and their use to evaluate the therapeutic index of drug combinations.
As well as providing an overview on the tumour-on-chip models, his talk will discuss current progress and optimization in the development of in vitro prevascularized mini-tumours. Highlights will also include a case study example on applying prevascularized tumour models to cancer research.
Other presentations in the featured spotlight on Organ-on-a-chip technologies will include:
The Overlap of 3D Bioprinting and 3D Cell Culturing in Cancer Research presented by Nicolas Leslie, Professor from Heriot-Watt University
Multi-Organ-Chip Technology: A Completely New Approach to Predictive Substance Testing presented by Reyk Horland, Head of Business Development, TissUse GmbH
Further information including a full speaker line-up and detailed agenda is available online at http://www.3D-CellCulture.com/3DNet
3D Cell Culture 2018 is sponsored by Integra Biosciences, Jellagen and Nexcelom. It will take place on 21st and 22nd February at the Holiday Inn Kensington Forum in Central London, UK.
---end---
Contact Information:
For media enquiries contact Teri Arri on Tel: +44 (0)20 7827 6162 / Email: tarri@smi-online.co.uk
For all other enquires contact the team on Tel: +44 (0)20 7827 6000 or email events@smi-online.co.uk
About SMi Group:
Established since 1993, the SMi Group is a global event-production company that specializes in Business-to-Business Conferences, Workshops, Masterclasses and online Communities. We create and deliver events in the Defence, Security, Energy, Utilities, Finance and Pharmaceutical industries. We pride ourselves on having access to the world's most forward thinking opinion leaders and visionaries, allowing us to bring our communities together to Learn, Engage, Share and Network. More information can be found at http://www.smi-online.co.uk