Hear from a Top 100 Global Social Media Influencer of 2017
Partner Content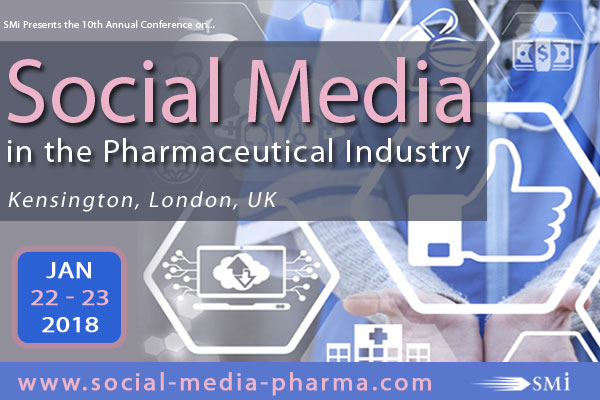 SMi are delighted to welcome Dr. Paul Tunnah, CEO, pharmaphorum, onto the agenda!
- Listed in the top 100 global business influencers for 2017 -
Dr Paul Tunnah founded pharmaphorum in 2009, and it has rapidly evolved and developed its services to drive better communication, connection and collaboration between the pharmaceutical industry and other healthcare stakeholders through both its digital publication and specialist content consultancy (pharmaphorumconnect).
Paul is a recognised author, speaker and industry advisor with a passion for helping organisations tell authentic stories that resonate, co-create solutions and unlock the power of digital and social media in connecting with customers and understanding markets. Dr Tunnah holds a BA in Biochemistry and DPhil in Biological Sciences from Oxford University.
Be sure to check out Paul's Keynote Address on: 'What's the value of social media to pharma?' Day 2 | @11:00
Summary of his presentation:
- Defining areas where social media can deliver tangible value to pharmaceutical companies
- Strategies for educating senior management and colleagues on the value of social media
- What is the right approach to assessing where and how to conduct social media activity?
- How will pharma be using social media in 2028?
The Social Media Pharma team had the opportunity to interview Dr. Paul Tunnah about his session and industry experience.
Q. Do you see the trends in use of social media and other digital methods changing over the next 5 years and if so, how?
"The specific social media channels will change, but the inevitable trend is towards more succinct, visual content that allows commentary, which is where social media fits in. As more customers of the pharmaceutical industry see social media as their preferred channel, industry marketing and communications activities will have to recognise this and place greater emphasis on these channels."
Q. Are there any regulatory hurdles that must be considered when using social media in the pharmaceutical industry?
"As per above there are two key regulatory 'hurdles' – having in place appropriate adverse event reporting mechanisms and ensuring that there is no promotion of prescription products / their data on public social media channels."
Q. What is the biggest challenge to pharmaceutical companies when using social media?
For the full interview, visit the download centre online: www.social-media-pharma.com/phpr
More About Paul:
Over the past years, small businesses have continually embraced the opportunities offered by social media. Dr. Paul Tunnah was listed in the top 100 global business influencers for 2017! The top 100 ranking was based on key metrics sourced from Twitter data.
For more information on all sessions, view the full agenda: www.social-media-pharma.com/phpr
SMi Presents the 10th Annual Conference:
Social Media in the Pharmaceutical Industry
Date: 22nd – 23rd January 2017
Location: Kensington, London
Website: www.social-media-pharma.com/phpr
---end---
Contact Information:
For all media inquiries contact Pavan Solanki on Tel: +44 (0)20 7827 6048 / Email: psolanki@smi-online.co.uk
About SMi Group:
Established since 1993, the SMi Group is a global event-production company that specializes in Business-to-Business Conferences, Workshops, Masterclasses and online Communities. We create and deliver events in the Defence, Security, Energy, Utilities, Finance and Pharmaceutical industries. We pride ourselves on having access to the world's most forward-thinking opinion leaders and visionaries, allowing us to bring our communities together to Learn, Engage, Share and Network. More information can be found at http://www.smi-online.co.uk