Oncology market dominance: As easy as ADC?
Oncology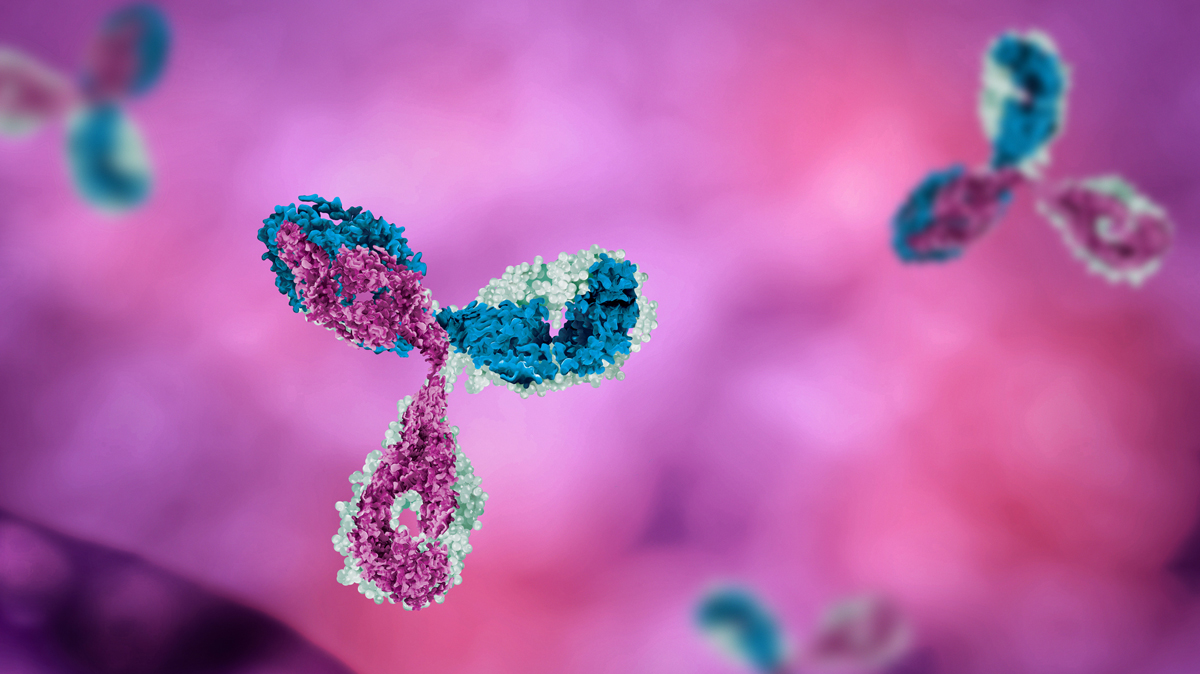 Antibody-drug conjugates are coming back to the fore, with talks of multi-billion dollar buyouts and a rapidly growing number of approvals. Ben Hargreaves examines why the interest in the area is growing, at the same time as others express doubts about its potential.
Antibody-drug conjugates (ADCs) are a class of biologic drugs designed for targeted treatment of cancer. The treatments combine monoclonal antibodies (mAbs) alongside potent anti-cancer agents, often a small molecule drug, combined through a chemical linker. The use of mAbs, by themselves, has become one of the most popular types of treatment to develop due to their ability to address conditions not addressable with small molecule drugs. This potential sees a number of positions in the top 10 blockbusters of 2021 being occupied by mAbs.
The potential for ADCs to combine the best of both mAbs and small molecule drugs means that there has been high interest in developing a successful compound since the first successful clinical trial in 1983. However, despite being studied for over forty years, there are only a handful of approved ADCs, the majority of which have only been approved in the last five years.
A resurgence of interest
One reason that ADCs struggled to gain traction is due to their potential for toxicity. Mylotarg (gemtuzumab ozogamicin) is an ADC created by Pfizer and approved in 2000, but was subsequently voluntarily withdrawn from the market over adverse events and toxicity. For a first in class treatment, this acted as a dampener to development until the further 'generations' of ADC therapies arrived. The updated version of the ADC treatment, which includes Roche's Polivy (polatuzumab vedotin) and AstraZeneca/Daiichi Sankyo's Enhertu (Trastuzumab deruxtecan), are marked by decreased drug toxicity, improved drug stability, and pharmakinetics.
As the technology has developed, the interest from larger pharma companies has continued to grow, resulting in a number of acquisitions and partnerships taking place to gain access to the technology. The latest reports suggest that Merck is in advanced talks to acquire Seagen for $40 billion, with the motivation for the deal being to add the latter's portfolio and technological expertise in ADCs to Merck's assets in oncology.
Merck is no stranger to ADC technology; over the past few years the company has steadily added ADC drug candidates to its pipeline, including through a $2.75 billion deal for VelosBio, a research agreement with Starpharma, and a previous drug development deal with Seagen, under its former name Seattle Genetics. All of these deals were signed in the last two years and the company has clearly seen enough potential in the technology to be prepared to make a serious investment in the space. Merck would not be the first company to do so, Gilead was prepared to pay $21 billion for Immunomedics and thereby add Trodelvy (sacituzumab govitecan) to its portfolio, as part of the company's plans to generate one-third of its revenues from cancer drugs in 2030. The surge in M&A in the space even extends to companies providing services to biotechs developing ADCs, such as Sterling Pharma Solutions' acquisition of ADC Bio.
Looking to the future
The battle for dominance in the oncology market is what is being weighed up as companies position themselves to be leaders in ADC technology. According to McKinsey, global oncology sales are expected to hit $250 billion by 2024 and, despite the impact of COVID-19, the number of clinical trials starts reached record highs in 2021, stated IQVIA. Merck is well-positioned to understand the importance of oncology and the potential for sales, with its lead product, Keytruda (pembrolizumab), being the second best-selling drug worldwide in 2021, after earning $17.2 billion in revenue last year.
It is for this reason that Merck is prepared to pay substantial sums to add ADC prospects and expertise to its business. Keytruda will continue to earn blockbuster sales in the coming years but in 2028, when patent exclusivity ends, the company will need to have products that are able to make up the shortfall. The company's plans may even continue to hinge on Keytruda, with Merck's partnership alongside Seagen involving no fewer than eight combination studies where ADC's are being tested alongside Keytruda.
Why ADCs?
After the approval of Pfizer's ADC Mylotarg in 2000, there was an 11-year period where no new drugs of this type were brought to market. At present, there are 12 approved treatments and the development work being done to bring more through is only increasing. As of last year, there were approximately 150 active clinical trials researching ADCs and 80 investigational compounds in the global pipeline.
According to research published by the US National Institute of Health, "ADCs are now amongst the fastest growing drug classes in oncology, as they combine the best features of mAbs and small molecule drugs, creating a single moiety that is highly specific and cytotoxic." One of the major advantages of the ADCs, and the reason for their growing popularity, is their ability to deliver toxic payloads to cells expressing a target antigen. This could reopen research into chemotherapeutic payloads that could not be delivered by themselves due to their systemic potency and toxicity, but potentially could if they were delivered in a targeted and safe manner, as part of an ADC.
Not all rosy
However, not everyone is convinced by the prospect of ADCs, including Roche's current CEO, Severin Schwan. The company had actually seen success with this type of compound previously, achieving approvals for two approved ADCs, Kadcyla (trastuzumab emtansine) and Polivy (polatuzumab vedotin). However, Reuters recently reported journalists at a briefing were told by Schwan that Roche had a 'limited interest' in the ADC area and allegedly said that the current enthusiasm for the sector was 'misguided'.
The pouring of cold water on the prospects for ADCs has been something of a recurring theme for this type of treatment over its development history, as major companies in the area have been stung by failures in development. One notable example occurred when AbbVie acquired Stemcentrx for $5.8 billion on the back of promising mid-stage trials data for Rova-T (rovalpituzumab tesirine), only for the compound to fail in further trials. Development of the compound was subsequently ended. On a smaller scale, last year shares in Mersana Therapeutics, a small biotech specialised in ADCs, fell by more than a third after nearly half of patients in a trial for an investigational compound experienced severe adverse events.
Past experience shows that ADCs are not guaranteed to succeed and more work is required to fully understand their potential. However, for those companies out at the fore, the possible financial rewards for successfully developing an ADC could be enormous. AstraZeneca and Daiichi Sankyo's Enhertu (trastuzumab deruxtecan), which just received European approval, looks set to become a blockbuster treatment for the companies. A major buyout of an ADC specialist could well set the ground for an explosion of activity in the area, if it proves to be a success.