Raising the bar in liver cancer therapy
Views & Analysis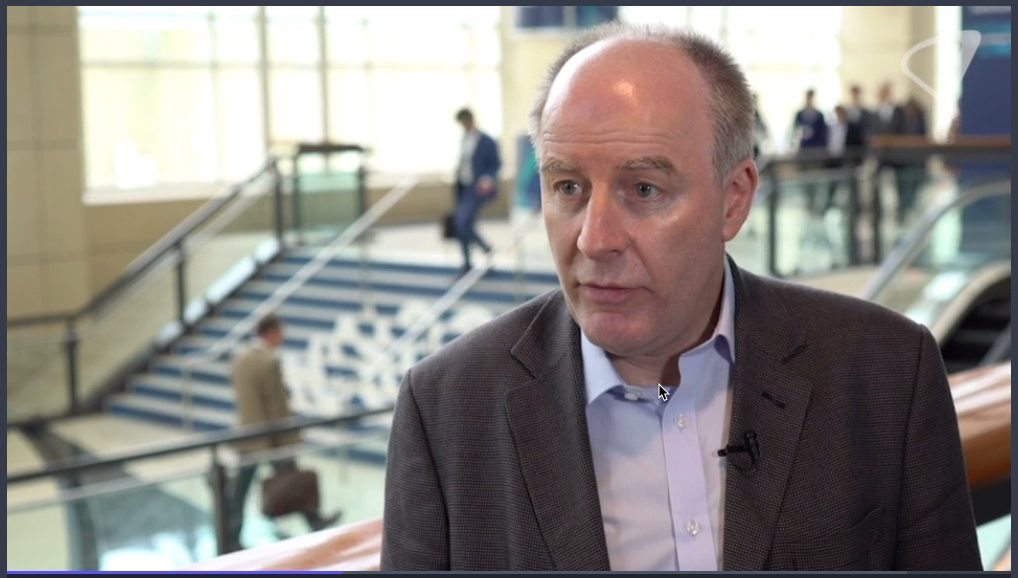 pharmaphorum interviews professor Jeff Evans, from the University of Glasgow's Institute of Cancer Sciences, about findings of a head-to-head trial involving Eisai's liver cancer drug Lenvima (lenvatinib) and Bayer's Nexavar (sorafenib).
At this year's ASCO conference in Chicago, pharmaphorum spoke to Glasgow University's Jeff Evans, who summarised fundings of the REFLECT study, which compared with Eisai's Lenvima with the standard of care in liver cancer, Bayer's Nexavar.
Evans was one of the investigators on REFLECT, which showed Lenvima had an overall survival benefit that is comparable to that seen with Nexavar in first line therapy.
This was the first time in more than a decade that a study had shown these kind of results, and Evans said that secondary endpoints including response rate and time to progression-free survival were statistically superior.
Eisai has also performed a quality of life study that suggests Lenvima provides a baseline quality of life benefit.
Functional and symptom benefits in quality of life, while not statistically significant, also favoured patients treated with Lenvima.
Evans gave a comparison of the side-effects between the two drugs – for instance with Lenvima there is more proteinuria and hypertension, but less hand-foot syndrome and less diarrhoea.
He said this is a tolerable drug and that side effects are manageable, and although the drug does not cure the patients it seems to have a clinical advantage, and improve their wellbeing compared with Nexavar.
He concluded that Lenvima could be an option as a first-line treatment, and added that the "intriguing question" is whether it could be combined with an immuno-oncology agent to enhance its effects.
Eisai has already announced early-stage trial results of a combination of Lenvima and Merck's Keytruda in kidney cancer, which is part of a new research collaboration between the two companies.
Evans has been involved in development of Lenvima for more than a decade, and has been working on development of the drug since the first-in-human clinical studies began.
[caption id="attachment_44086" align="aligncenter" width="482"]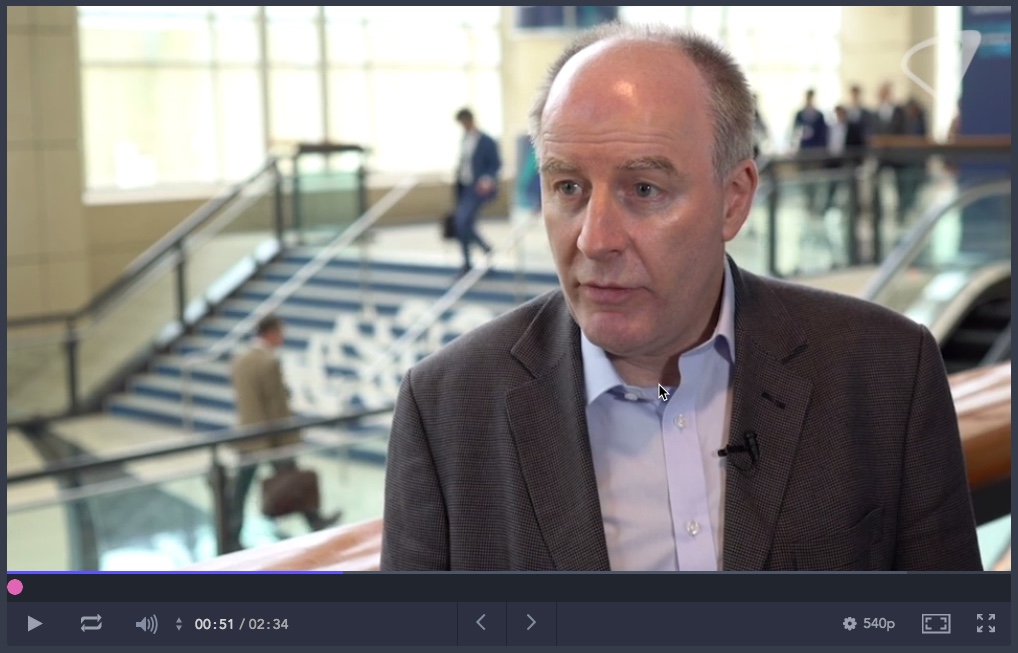 Filmed and edited by Streaming Well[/caption]
This video is restricted to HCP's and pharma industry only. When you click on the image above to watch this video you will be taken to the Videum platform who host the video and gather your registration data. This data is only used to confirm your registration and will not be used for marketing or promotional purposes.
Pharma professionals please register as an Allied Healthcare Professional, selecting the professional designation category of Business Manager. HCPs please also register as an Allied Healthcare Professional, if you are not able to find a relevant category please register selecting the professional designation category of DPH.