At ESMO, three studies show promise of antibody-drug conjugates in breast cancer
Oncology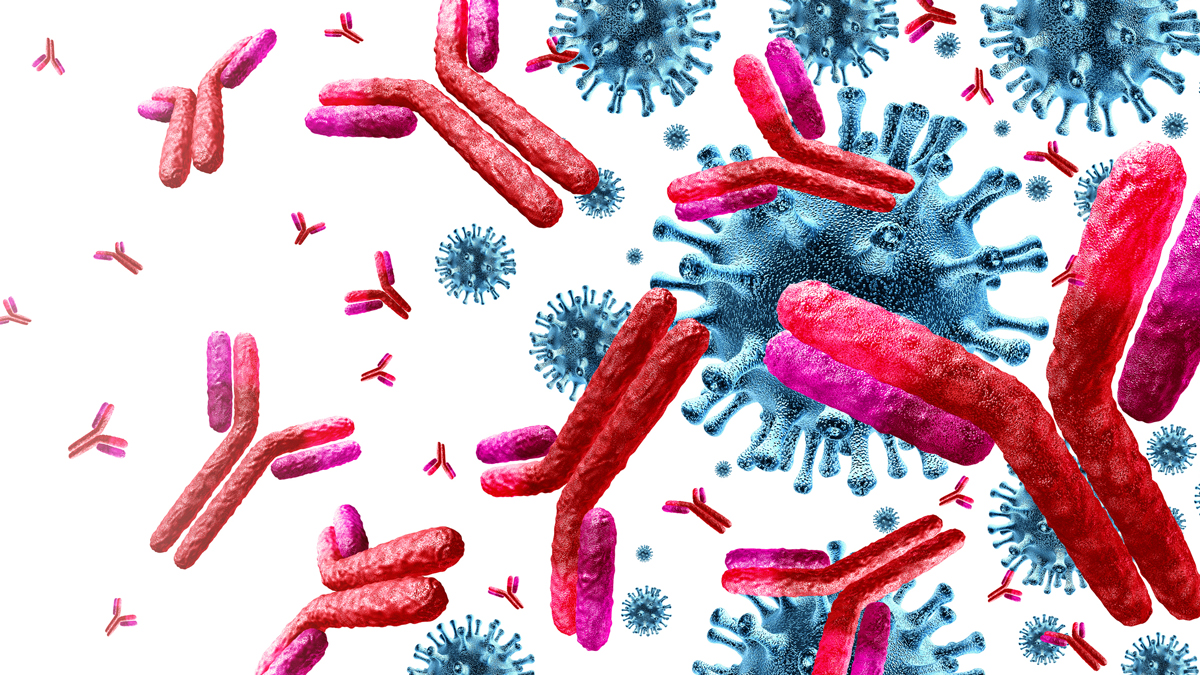 The American Society of Clinical Oncology, or ASCO, conference is just around the corner, but one subgroup of cancer researchers just had their own gathering, as breast cancer researchers came together in person for the first time since the start of the pandemic at the ESMO Breast Cancer congress.
pharmaphorum sat down with Sunil Verma, global head of oncology, medical, at AstraZeneca, to discuss three studies that were presented at the show, which demonstrate a few of the ways oncology is advancing through precision medicine and targeted therapies.
The Trojan horse
All three of the studies Verma mentioned involved antibody-drug conjugates (ADCs), a treatment modality that's now about a decade old but still ripe for innovation.
"An antibody-drug conjugate is where you connect and link a chemotherapy to an antibody," Verma said. "That antibody-drug conjugate then docks on the cancer cell receptor. And once it's present there, it's taken up by the cancer cell. So there's a Trojan horse-like mechanism to deliver chemotherapy right to the cancer cell."
Directing the chemotherapy directly to the cells that need it is a huge step forward from traditional chemotherapy, which comes with a host of side effects from radiation hitting healthy cells. While directed chemotherapy isn't totally free of side effects, it reduces them. Furthermore, it allows for sustained treatment, whereas traditional chemotherapy can hit limits where treatment has to be stopped.
The challenge is that the crucial receptors, where the docking occurs, are not one size fits all. So researchers have to explore a number of different receptor candidates to make drugs that work for the highest number of patients.
The Daisy Study – ADCs in HER2-expressive patients
As industry and academic researchers push forward in the fight against cancer, precision medicine is one of their most important frontiers. But in order to develop more and more effective targeted therapies, sometimes researchers have to first adjust their understanding of different conditions and how they're classified.
One study, called the Daisy study, pointed to a new way of thinking about classification in breast cancer, where typically patients are defined as either HER2 positive or HER2 negative based on the presence or absence of the human epidermal growth factor receptor 2 (HER2) protein.
"Traditionally, when we talk about HER2 targeted treatments, they work for HER2 positive breast cancer, accounting for about 15% to 20% of all breast cancer," Verma told pharmaphorum. "But up to 50% of breast cancer has what we call HER2 expression, that is traditionally not classified as HER2 positive disease, and therefore previously was not considered to be targetable. The data that was shared at this ESMO Breast meeting shows that there is potential activity in not only the traditional HER2 positive patients, but also in HER2 expressing patients."
Further studies need to be conducted (and indeed are set to be presented at ASCO next month), but these findings could essentially triple the eligible patient pool for the class of antibody-drug conjugates that use HER2 receptors to deliver targeted chemotherapy.
The Tuxedo Study – Can HER2 cross the blood-brain barrier?
Another exciting study dealt with patients whose breast cancer has metastasised, or spread, to the brain. These patients normally have a poor prognosis because traditional therapies can't cross the blood-brain barrier to attack those tumors.
The Tuxedo Study demonstrated that HER2-targeted ADCs, in this case AZ's Enhertu, could be effective in those patients.
"The response rate was close to 74% and the median progression pre survival was close to 14 months," Verma said. "That's a pretty remarkable finding, suggesting that Enhertu can cross the blood brain barrier and can help patients with both stable brain metastates and potentially also in patients with active brain metastases. So we are doing a large study (Destiny Breast 12) to further learn about HER2's activity in patients with active brain metastases."
The Begonia Study – Promising combination therapies
The final study Verma discussed dealt with a different class of ADCs – Trope2 ADCs rather than HER2 ADCs. The study looked at the use of Dato-DxD, a Trope2 ADC developed in partnership between AstraZeneca and Daichii-Sankyo, in patients with metastatic triple negative breast cancer. The study looked at potential benefits of combining an ADC with an immunotherapy, in this case, a drug called durvalumab.
"The combination, when given to patients, showed quite an impressive response rate of around 74%. Many of these patients were still responding, even though the follow up was quite short, but there appears to be a maintained benefit," Verma said. "This is one of the highest reported response rates that we have seen in this setting of first line triple negative breast cancer. The other unique attribute, of course, is that by combining an antibody-drug conjugate with an immunotherapy, we may be able to initiate the immune cascade to make these cancer cells more sensitive to immunotherapies."
Precision medicine opens up many new options for patients with cancer, but it also complicates oncology, as researchers must focus on each distinct form of cancer, in order to ultimately provide working treatments for every patient.
"To me, personalised medicine is when we have the patient at the center to make sure that their patient experience is improved, which it has, and their quality of life and their side effects will also be better than traditional medicine," Verma said. "So I think we need to go increasingly from precision medicine to personalized medicine so that the patients' lives continue to get better."