After a slow start for expensive CAR-T therapies, drug developers revisit oral therapies for blood cancer
Oncology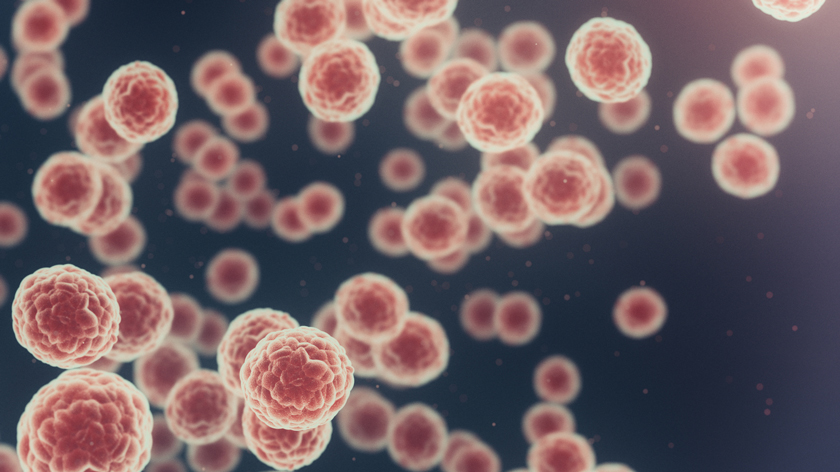 There's been huge progress in treatments for blood cancer in recent years – but drawbacks of expensive CAR-T cell and injected antibody therapies have led drug developers to look at novel oral therapies as patient-friendly alternatives. Here, Richard Staines reports on phase I/II data unveiled at the American Society of Hematology conference that supports further clinical development of inobrodib in multiple myeloma and other blood cancers.
In the last few years, the first generation of cell therapies has offered a powerful new way of treating blood cancers, with CAR-T technology reprogramming patients' immune system to fight cancer.
But along with strong efficacy come some considerable risks and costs: cytokine release syndrome (CRS), where a patient's immune system becomes dangerously over-stimulated, and neurotoxicity are potential side effects that need to be managed. This alone causes expense for cash-strapped hospitals and puts pressure on nursing and medical staff while they manage the side effects.
Side effects and cost implications
Add to this the considerable cost of these medications – the first approved CAR-T, Novartis' Kymriah (tisagenlecleucel), had a U.S. price tag of $475,000 when it was first launched in 2017 – and it becomes apparent that these may not be desirable treatment options for every patient and in every setting.
The high price tag and onerous manufacturing process held back the commercial performance of CAR-Ts after their launch and although they have become established, it's going to be a challenge to attain the blockbuster levels predicted by the more bullish analysts before they were approved.
Patients who are already very sick may not wish to endure the side effects associated with CAR-Ts or want to endure the lengthy process where their T-cells are harvested, genetically modified, and reintroduced into their body.
The considerable drawbacks with CAR-Ts have led some developers to research new and more effective oral medicines that could have a convenience advantage over cell therapies and the injected monoclonal antibody therapies that are already well established on the market.
Oral therapy data presented at ASH
CellCentric, a U.K-based biotech, has just unveiled early-stage data from a potential first-in-class oral therapy at the American Society of Hematology (ASH) annual conference in New Orleans.
Inobrodib is being tested in relapsed/refractory multiple myeloma, a disease treated in advanced stages by B-cell maturation antigen (BCMA) targeting CAR-Ts such as Bristol-Myers Squibb's Abecma (idecabtagene vicleucel) and J&J's Carvykti (ciltacabtagene autoleucel).
Inobrodib works by targeting twin cancer proteins p300 and CBP, which impacts the expression of cancer drivers including MYC and IRF4.
The 26 patients treated so far with inobrodib had been treated with multiple lines of therapy and represented the same group that could be eligible for treatment with BCMA CAR-T therapies. Of these patients, seven have been treated at the recommended phase II dose (RP2D) and regimen. Treatment has been generally well-tolerated, with the majority of on-target toxicities being mild or moderate in severity.
Among the patients treated at the RP2D, six out of seven had reduction or stabilisation of serum-free light chains – a biomarker that indicates the presence of myeloma. Three out of the seven patients demonstrated objective responses and remain on treatment after more than eight months.
Dose escalation in combination with pomalidomide and dexamethasone was initiated after one triple-class refractory patient achieved a very good partial response within the first cycle of treatment, having already become refractory to pomalidomide therapy.
The animal results showed dose-dependent tumour growth inhibition and efficacy beyond the treatment window, despite clearance of drug from blood and tissues. Results suggest durable epigenetic re-wiring and provide rationale for intermittent clinical dosing.
These are particularly important in the progression of certain blood cancers. As inobrodib also has an effect on the androgen receptor pathway, with potential in prostate cancer, also. Results have led some high-profile experts in blood cancer to back further clinical development of inobrodib.
Professional reception of the findings
Tim Somervaille, professor of haematological malignancy at Cancer Research UK Manchester Institute and honorary consultant at The Christie NHS Foundation Trust is chief investigator of the CCS1477 -02 phase I/II study - from which findings were announced at ASH – said: "We are excited with these initial clinical results, which show inobrodib has the potential to offer patients with advanced multiple myeloma an additional treatment option. Furthermore, the preclinical data also presented today outlines and supports the hypothesis that targeting p300/CBP with inobrodib represents a viable therapeutic strategy in this setting."
He continued: "Taken together, these findings provide clear encouragement for the further clinical development of this first-in-class drug."
Paul Richardson, director of clinical research and clinical program leader/RJ Corman professor of medicine at Dana Faber Cancer, added: "This is encouraging progress in a disease setting that still has unmet medical needs, demonstrating monotherapy activity is important, but that so, too, is seeing initial signs of combinability with existing standard of care regimens. The fact that inobrodib is an oral agent is a clear differentiator."
Will West, CEO of CellCentric, said he is excited by the potential benefits that inobrodib could bring to patients with multiple myeloma, blood cancer, and potentially prostate cancer.
"These are patients who are extremely sick and the thought of a therapy involving multiple visits to hospital for injections and invasive procedures may not appeal. An oral therapy such as inobrodib would allow them to be treated at home and its minimal side-effects could allow them to spend time with friends and family and enjoy a normal social life," he said.
"It's also worth pointing out that CAR-T therapies don't always work, which creates further demand for a new treatment option in late stages of the disease," he added.
About the author

Richard Staines made a move into PR with Optimum after more than twenty years as a journalist. He was most recently a staff writer for BioWorld, following jobs as news editor for pharmaphorum itself, and as senior reporter for the industry newsletter APM Health Europe. With experience writing for websites, national newspapers, and magazines, he has always had a keen interest in health and has been writing about pharma and biotech since 2010. Recent career highlights include coverage of the Ukraine war and its impact on clinical trials, and tracking the development of COVID-19 vaccines during the pandemic of 2020.