Zydus Cadila nears world-first human plasmid DNA vaccine approval
News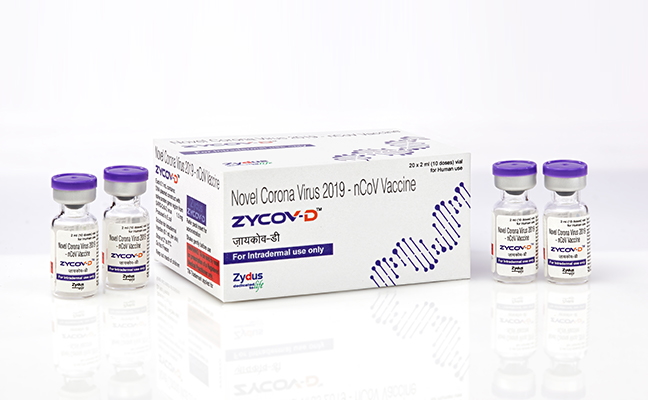 Zydus Cadila has filed for emergency use approval (EUA) in India of its plasmid DNA-based vaccine for COVID-19, which if given a green light could become the first shot of its type to be cleared for widespread use in humans. 
Leaving aside the possible technological milestone, the ZyCOV-D vaccine has a few characteristics that could stand in the way of its rollout, including a need for three doses, whereas all India's current vaccines only need two.
The 28,000-patient trial conducted in support of the EUA fling also showed a top-line protective efficacy of 66.6%, which is above the World Health Organization threshold for an effective vaccine but lower than the already-approved shots.
ZyCOV-D has one big factor in its favour however, as its clinical trial included a large proportion of patients infected with the delta variant of SARS-CoV-2 raising concern around the world.
So far, India has approved four vaccines, including the AstraZeneca/Oxford University jab (sold there as Covishield and made by the Serum Institute of India (SII), which accounts for almost nine in 10 administered shots to date.
The others are the Covaxin from India's Bharat Biotech, Russia's Sputnik V, and Moderna's mRNA vaccine, with at least three more in the pre-approval stage including Pfizer/BioNTech.
In a statement, Zydus Cadila said it hopes to produce upwards of 100 million doses of ZyCOV-D a year, with 10 million expected to be available within the next few weeks, which could help the Indian government meet its targeting of vaccinating all adults by December.
Coronavirus infections in India have dropped from the devastating highs of April and May, with hundreds of thousands of cases per day that pushed its health services to breaking point, but are still running at upwards of 40,000 per day.
"As the first-ever plasmid DNA vaccine for human use, ZyCoV-D has proven its safety and efficacy profile in our fight against COVID-19," said the company's managing director Dr Sharvil Patel.
One advantage for the latecomer vaccine could be data from its clinical trial showing activity in 12- to 18-year-olds, according to analyst Prashant Khadayate at GlobalData, who said it is the first shot to have data in this age group.
"It will focus on this patient pool as the third wave is said to affect children below 18 years," said Khadayate. "Moreover, the vaccine is administered through a needle-free injection system, which may further increase the acceptance of this vaccine in this age group," he added.
The vaccine has also shown good stability at temperatures of 25 degrees Centigrade for at least three months, which could be a big help in delivering vaccinations to India's vast rural communities.
Zydus Cadila also says that the plasmid DNA technology can be quickly modified to generate new vaccine constructs against emerging variants of SARS-CoV-2.