Xtandi catches up with Erleada in castration-sensitive prostate cancer
News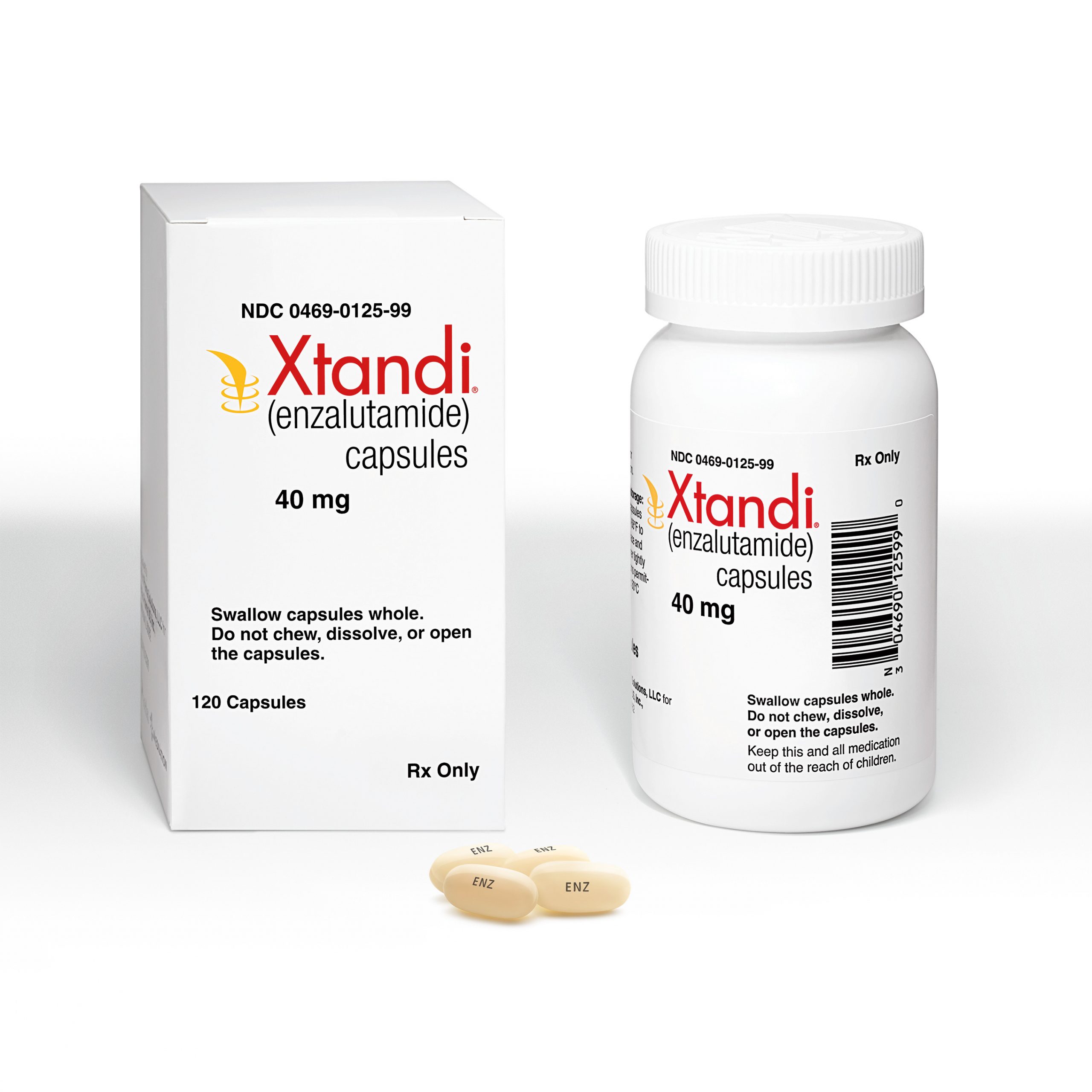 Pfizer and Astellas have bagged FDA approval for Xtandi in metastatic castration-sensitive prostate cancer (CSPC), cancelling out a brief lead for rival drug Erleada from Johnson & Johnson.
Metastatic CSPC is diagnosed in around 40,000 people in the US every year, and accounts for men who have advanced disease but whose tumours still remain sensitive to treatment with older androgen deprivation therapy (ADT) drugs that lower testosterone.
Xtandi (enzalutamide) and Erleada (apalutamide) are already fighting a battle for the much smaller non-metastatic castration-resistant prostate cancer (CRPC) market after both drugs were approved for that indication last year, along with Bayer/Orion's new challenger Nubeqa (darolutamide).
J&J's drug pulled ahead in September however after the FDA extended its label to include CSPC, which is much more common than CRPC, making up 80% to 90% of all new prostate cancer cases.
Now, Pfizer and Astellas have picked up their own CSPC indication for Xtandi on the strength of the phase 3 ARCHES trial, which showed that adding Xtandi to ADT reduced the risk of radiographic progression or death by 61% versus ADT plus placebo.
The two partners say that Xtandi is now the "first and only oral treatment approved by the FDA in three distinct types of advanced prostate cancer – non-metastatic and metastatic castration-resistant prostate cancer (CRPC) and [metastatic] CSPC."
"This approval in metastatic [CSPC] means physicians can now offer Xtandi to men earlier in their advanced prostate cancer treatment journey," said Andrew Krivoshik, oncology therapeutic area head at Astellas.
Xtandi has a big head-start in the market over Erleada, with 2018 sales of $3.6 billion. Erleada is a debutante in the market – having been approved for non-metastatic CRPC last year – but still hadn't gathered enough sales momentum to warrant its own line in J&J's third-quarter result statement.
The performance of Erleada in the final quarter of this year will be a key yardstick for its take-up, given that some analysts have previously suggested it might become a $1.5 billion product in 2022 and its lead in CSPC has now been lost.
On paper Erleada's top-line efficacy might not seem to be quite as good as Xtandi in CSPC, as J&J's drug managed a 52% lower risk of radiographic progression or death compared with placebo in the TITAN trial, but without a head-to-head comparison it's impossible to judge between them reliably. J&J maintains its drug is the only androgen receptor inhibitor that has shown an overall survival benefit in trials.
Erleada is a companion to its older prostate cancer therapy Zytiga (abiraterone), which is approved for metastatic CRPC and made $3.5 billion last year but is now facing generic competition, with sales sliding by around 20% to $2.1 billion in the first nine months of this year.