Withings adds content to wearables range with 8fit acquisition
News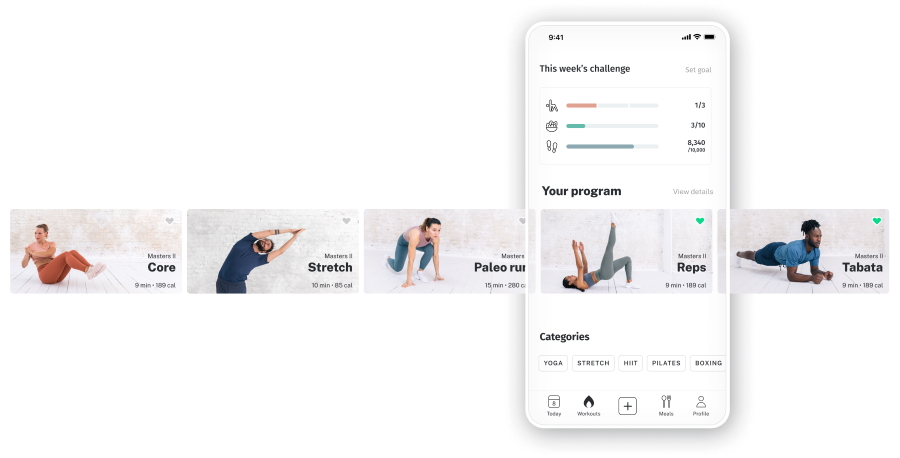 French health wearables company Withings has agreed a deal to acquire 8fit, a German digital health company whose personalised workout and meal-planning app is used by millions of people around the world.
The app offers thousands of supervised and customisable workouts such as high intensity interval training (HIIT), boxing, Pilates, yoga or meditation, along with hundreds of healthy recipes, aiming to move beyond sports and fitness into long-term health maintenance.
It operates in a category that includes rival fitness and diet apps from the likes of Noom, MyFitnessPal and Cronometer.
It's the second acquisition in just a few weeks for Withings, which launched an electrocardiogram (ECG) enabled smartwatch in 2019 in a bid to take on market leader Apple, and also sells 'smart' scales and thermometers, blood pressure monitors, and sleep-tracking mattresses.
Last month, it also bought Impeto Medical to claim ownership of its Sudoscan device for detecting nerve damage affecting patients with diabetes or those who are getting chemotherapy for cancer.
The 8fit acquisition will spearhead a major investment by Withings into personalised support for its digital health customers, with $30 million earmarked for  projects in this area over the next three years.
Earlier this week, a report from Boston Consulting Group's Digital Ventures team concluded that developing personalised services will be one of the key trends for digital health companies in 2022 and beyond.
Withings said that the takeover of 8fit is "the first step in [its] ambition to provide value-added support to users," adding a layer of content to its wearable device range and building its capabilities in collecting actionable data from users.
"We now feel it's key to enter the era of the 'product-service-data,' combining personal health data with personalised wellness plans, and further deliver on our mission to empower anyone to be healthier in the long-run," said Withings chief executive Mathieu Letombe.
"With the acquisition of 8fit, we are well placed to deliver a strategy that combines elegantly designed health devices, enhanced health data and experienced advice that is simple to adopt and designed specifically for our customers."
The move to pair personalised health insights with Withings health data was first announced at CES 2022 when the company debuted Body Scan, a health station that can monitor body composition, nerve activity and heart rhythm using a six-lead ECG.
It is due to launch later this year with app access to personalised sleep, fitness, nutrition and stress reduction programmes.