With rivals threatening, Argenx scores key myasthenia gravis win
News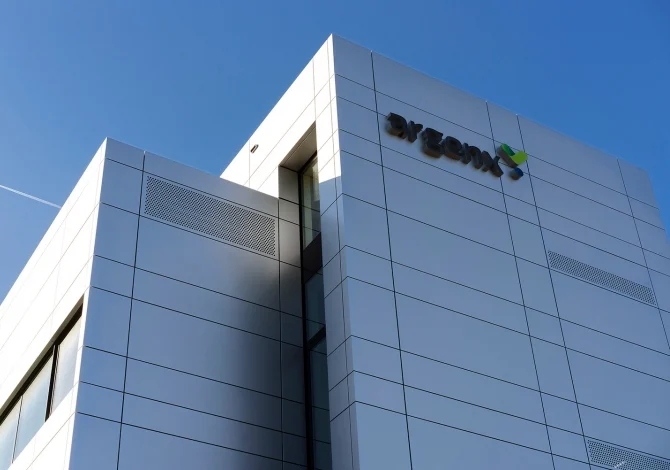 Argenx only recently scored FDA approval for its intravenous anti-neonatal FC receptor (FcRn) antibody Vyvgart for generalised myasthenia gravis (gMG), but is already looking to defend its franchise with a new subcutaneous version of the drug.
Vyvgart (efgartigimod alfa) became the first drug in the FcRn class to be approved by the FDA last December, and despite a $225,000 annual price tag is predicted to make relatively modest sales in its IV version, which will compete with other IV gMG drugs like AstraZeneca/Alexion's C5 inhibitor Soliris (eculizumab).
Analysts reckon however that Argenx' drug could reach blockbuster sales of $2 billion or more if available in a subcutaneous version that could be administered by patients at home.
However there are rivals looming, including UCB's subcutaneous FcRn drug rozanolixizumab cleared a phase 3 trial last year. AZ/Alexion is meanwhile working on a subcutaneous formulation of Soliris follow-up Ultomiris (ravulizumab), while Johnson & Johnson/Momenta's anti-FcRn antibody nipocalimab is in phase 3 and ImmunoVent's batoclimab is due to start pivotal trials shortly.
UCB also has another candidate in late-stage testing for gMG, a subcutaneously administered C5 inhibitor called zilucoplan that it acquired via its takeover of Ra Pharma in 2019. Preliminary results from UCB's phase 3 RAISE study are expected in the coming weeks.
With that level of competition looming, it's a relief for Argenx that its subcutaneous version of Vyvgart was found to be as effective as the IV form at reducing levels of malfunctioning immunoglobulin G antibodies that cause weakness and fatigue in gMG patients in a phase 3 trial.
After 29 days' treatment IgG levels were reduced by 66.4% in the injectable group and down 62.2% in the IV arm.
The two versions had similar impacts on symptoms of gMG and patients' ability to carry out daily activities although the trial wasn't statistically powered to give a definitive verdict on those measures. Safety data was also similar between the two groups.
With the new data in hand Argenx says it will file for approval of subcutaneous Vyvgart later this year, and there is already speculation that the biotech – which has a market valuation of $15 billion – has become a takeover target.
Shortly after the trial results were announced, Argenx said it had commenced a $500 million offering of ordinary shares.