Will new data make Pfizer's Lorbrena a 'no-brainer' in early lung cancer?
News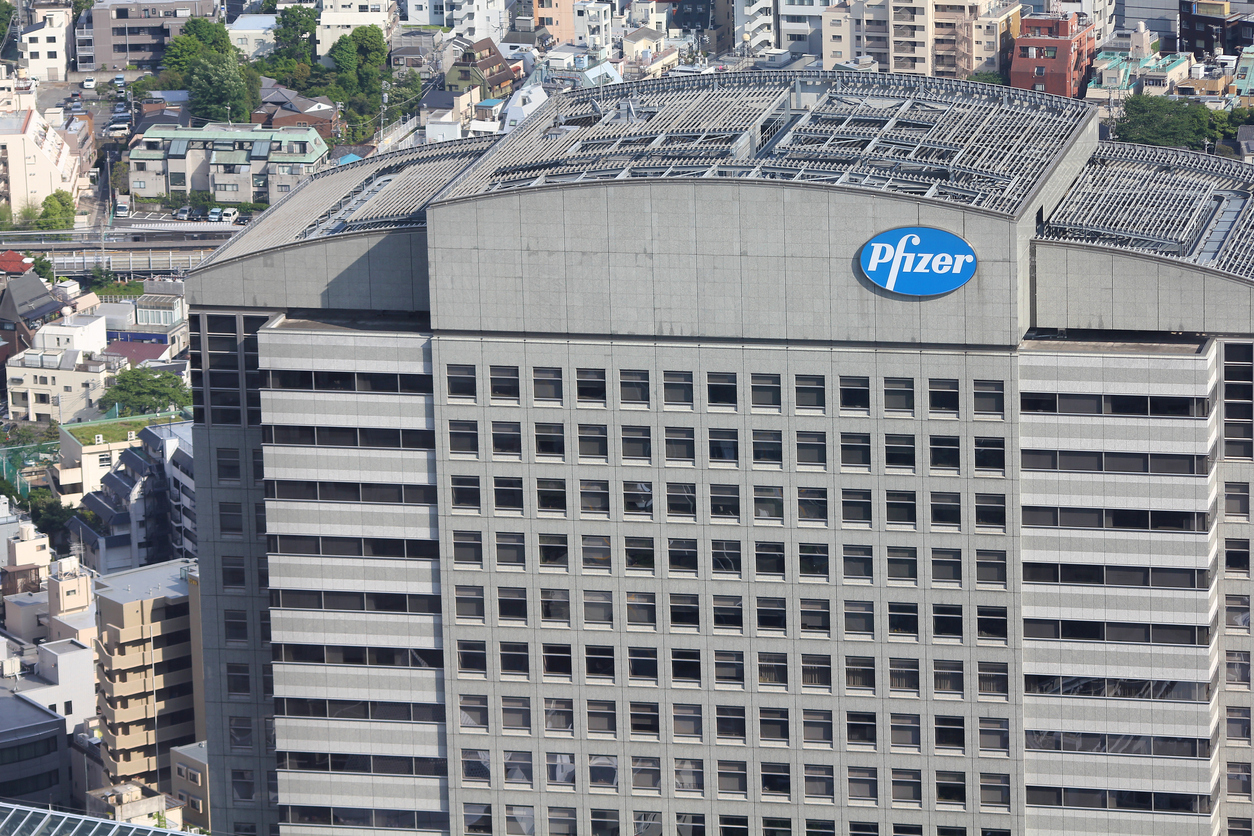 Pfizer has taken a big step towards positioning Lorbrena as a worthy heir to its big-selling Xalkori drug in lung cancer, after beating its parent in a phase 3 trial.
The CROWN trial pitted Lorbrena (lorlatinib) against Xalkori (crizotinib) in patients with previously-untreated ALK-positive non-small cell lung cancer (NSCLC), and showed that Lorbrena was better at staving off progression of the disease.
There's no data yet to flesh out just how much better Lorbrena fared on the primary endpoint of progression-free survival (PFS), but the result could be a big step forward for Pfizer as it tries to build sales of Lorbrena, which was approved as a second-line treatment for this type of cancer in 2018.
Xalkori was the first ALK inhibitor to reach the market in 2011 and has been a solid earner for Pfizer, bringing in $530 million in sales for the company in ALK- and ROS1-positive NSCLC last year.
Latterly however it has started to feel the effects of competition from newer drugs in the ALK inhibitor class like Takeda's Alunbrig (brigatinib), Roche's Alecensa (alectinib) and Novartis' Zykadia (ceritinib) – all approved as first-line treatments for ALK-positive NSCLC – and that has stalled its sales growth.
Those rival drugs have outperformed Xalkori in head-to-head trials, and are deemed to be more potent than Pfizer's drug, as well as penetrating into the brain more readily – allowing them to tackle tumours that have spread into the central nervous system – and having activity against the most common crizotinib resistance mutations.
Added to that Pfizer's drug is also heading towards the last few years of its patent life, with expiries due to start in 2027.
All that makes Lorbrena an important drug for Pfizer as it attempts to defend its ALK inhibitor franchise, but so far it hasn't made much progress.
Sales aren't high enough to be individually broken out in the company's quarterly results statement, but approval in the first-line setting could kickstart the drug.
At the moment, Alecensa seems to be in the ascendency in the ALK class, with a 38% increase in sales last year to CHF 876 million ($962 million), rising another third to CHF 540 million in the first half of this year despite the brake imposed by the COVID-19 pandemic.
Novartis doesn't disclose Zykadia sales, while Takeda's latest financial report for the first quarter ended 31 July of this year records sales of JPY 2 billion (around $19 million) for Alunbrig.
Pfizer says it will share the results of CROWN with regulators around the world with a view to filing for approval in first-line ALK-positive NSCLC.