Whistleblower gets $250m as Biogen settles US kickbacks case
News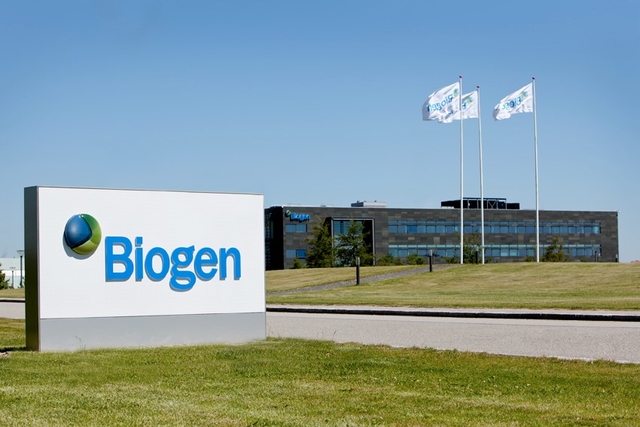 Biogen has finalised a $900 million payment to settle a whistleblower lawsuit claiming that it paid kickbacks to US doctors to prescribe its multiple sclerosis drugs.
According to a Department of Justice statement, the payment resolves the suit filed on behalf of the federal government by former Biogen employee Michael Bawduniak, under the whistleblower (qui tam) provisions of the False Claims Act.
The suit claimed that Biogen paid millions of dollars to doctors in the form of speaker honoraria, training fees, consulting fees, and meals to induce them to prescribe the MS drugs Avonex (interferon-beta-1a), Tysabri (natalizumab), and Tecfidera (dimethyl fumarate) between 2009 and 2014.
That resulted in false claims for payment being submitted to the government healthcare programs Medicare and Medicaid, it alleged. The suit was filed in 2012 by Bawduniak, acting on behalf of the US government.
Biogen will pay $844 million to the US government and another $56 million to 15 states within the next 20 days, with Bawduniak in line to pocket a share of the federal recovery – a sum of $250 million according to a published agreement with the federal authorities.
That is believed to be by far the highest amount ever received under the qui tam provisions of the False Claims Act.
In a statement, Biogen denied any wrongdoing in the case and said it wanted to resolve the litigation in order to focus on "our patients and strategic priorities."
It went on: "Biogen believes its intent and conduct was at all times lawful and appropriate and Biogen denies all allegations raised in this case. The US and the states did not intervene in the case and the settlement does not include any admission of liability by Biogen."
Getting rid of the lawsuit resolves one of the challenges facing Biogen, as it also wrestles with declining sales of its established drugs, the abject failure of Alzheimer's drug and former blockbuster hope Aduhelm (aducanumab) in the market, setbacks in its R&D pipeline, and leadership changes.
A lot is riding on Aduhelm follow-up lecanemab, which has been filed in the US and is heading for an FDA decision in January, along with other late-stage programmes like Sage Therapeutics-partnered antidepressant zuranolone, lupus therapies litifilimab and dapirolizumab pegol, and stroke candidate BIIB093.
Analysts at Jefferies suggested earlier this year that the company could be heading for a takeover, particularly if the readout from an ongoing lecanemab trial is poor.