Walmart offers $3.1bn to settle opioid epidemic lawsuits
News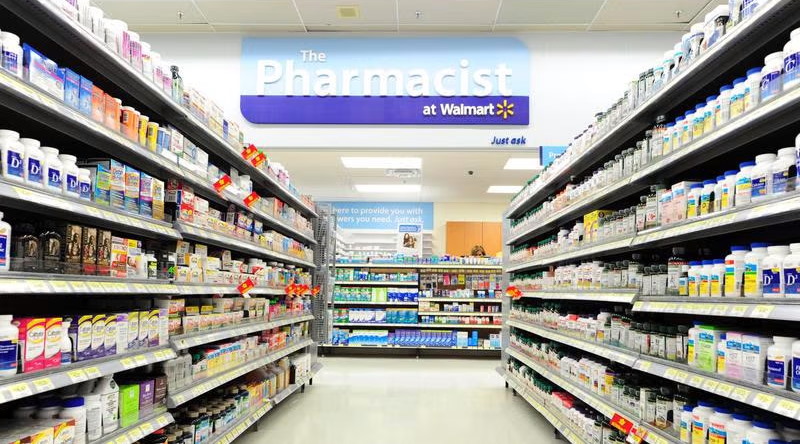 Walmart has become the latest big pharmacy chain in the US to put forward a settlement to resolve claims it contributed to the national opioid crisis by failing to regulate prescriptions at its outlets.
The retail giant has confirmed it has offered $3.1 billion to settle thousands of outstanding lawsuits from state local and tribal governments, adding to nearly $10 billion pledged by rival pharmacy chains CVS Health and Walgreens a few weeks ago. The finer details of that earlier offer are still being discussed.
Along with its peers, Walmart refutes any allegations that it was culpable in driving the opioid epidemic, which continues to claim lives with 108,000 drug overdose-related deaths in the US in 2021, according to data from the Centres of Disease Control and Prevention (CDC).
In a statement, Walmart said it "will provide significant aid to communities across the country in the fight against the opioid crisis," adding that its deal will see "aid reaching state and local governments faster than any other nationwide opioid settlement to date" if all the settlement requirements are met.
Its programme is aimed at educating pharmacists and the public about opioid misuse, reducing the amount of opioids dispensed, taking measure to prevent diversion and theft, and increasing access to overdose reversal drugs.
"Pharmacies such as Walmart played an undeniable role in perpetuating opioids' destruction, and my fellow attorneys general and I are holding them accountable," said New York Attorney General, Letitia James.
She added that the settlement will include "broad, court-ordered requirements Walmart must comply with, such as robust oversight to prevent fraudulent prescriptions and flag suspicious prescriptions."
The deal still needs to gain support from the required US 43 states by the end of 2022, which would then allow local governments to join the deal during the first quarter of 2023.
The pharmacy chains are following in the footsteps of the big three US wholesaler distributors – McKesson, Cardinal Health, and AmerisourceBergen – who agreed a $21 billion settlement earlier this year.
Meanwhile, pharma manufacturers have also negotiated multibillion-dollar settlements, including $5 billion for Johnson & Johnson, around $4.3 billion for Teva Pharmaceutical, $2.4 billion for AbbVie, $1.7 billion for Mallinckrodt, and $450 million for Endo Pharma.
Purdue Pharma is also trying to agree its own $6 billion deal, although that has stalled, as some plaintiffs are reluctant to agree to a settlement that provides immunity to the Sackler family that controls the company.