Vicore builds case for C21 drug in hospitalised COVID-19 patients
Two weeks ago, Vicore reported mid-stage data showing that its lead drug C21 could boost the benefit of steroid therapy in treating COVID-19. Now, it has new data from the trial to back up that promise, and says the drug could act as a "complement" to coronavirus vaccines.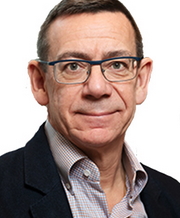 The Swedish biotech's chief executive Carl-Johan Dalsgaarl said on a conference call that the extended analysis from the ATTRACT trial reinforced earlier data showing that C21 reduced the need for supplemental oxygen and restored lung function in hospitalised COVID-19 patients.
The company is now planning to start a large phase 2/3 trial in the second quarter of next year to try to reproduce the findings in moderate to severe disease requiring hospitalisation – a group where other drugs including Eli Lilly's antibody bamlanivimab and Gilead's Veklury (remdesivir) haven't shown a benefit.
C21 (also known as VP01) is an oral angiotensin II type two receptor (AT2R) agonist that is also being developed for idiopathic pulmonary fibrosis (IPF) and lung complications of systemic sclerosis (SSc), as well as being repurposed for COVID-19.
Two weeks ago, Vicore reported that giving C21 to coronavirus patients reduced the need for oxygen therapy by 40% after seven days' dosing, which approached but didn't quite reach statistical significance.
Now, with additional follow-up, it says that at day eight after start of treatment the risk reduction is 57%, which reached significance threshold with a statistical p value of 0.014, below the generally acknowledged threshold of 0.05.
ATTRACT recruited 106 patients, 61 on the study drug and 55 on placebo, who had been hospitalised and on testing showed evidence of severe inflammation – a situation that predicts a poor prognosis – and in almost all cases were on steroid therapy, which has been proven to cut deaths in COVID-19.
At the end of the trial, the effect was even more pronounced with only one patient in the C21 group still needing oxygen…"compared to 11 in the placebo group," Dalsgaarl said.
There was also a statistically significant reduction in C-reactive protein, a marker of inflammation – although only in the group needing oxygen and not the entire C2 group – as well as trends towards a reduced need for mechanical ventilation and a lower death rate.
Vicore now plans to follow up patients for 24 weeks to see if the drug can have an impact on longer term lung injury.
C21 is thought to normalise gas exchange in the lung cells, restoring their function, according to Dalsgaarl.
"The critical incident in COVID-19 that makes this disease different to a common cold is the progression to the distal airways with respiratory distress and subsequent need for oxygen supplementation", said Dalsgaard.
"Our data clearly show that C21 can restore lung function on top of steroids and normalise gas exchange."
Moreover, with a new strain in the UK raising fears that the virus may start to elude current therapies, there could be advantages for a drug that bypasses the virus to work on the lung itself.
Vicore is also intrigued by the possibility of using C21 as an oral treatment that can be used as an outpatient therapy for milder disease, potentially reducing the need for hospitalisation, that could be used in conjunction with immunisation programmes.
It would like to look at that in a second phase 2/3 trial but acknowledges it may need a larger partner to take that forward.
Don't miss your daily pharmaphorum news.
SUBSCRIBE free here.