Vectura agrees $1.4bn takeover by private equity group Carlyle
News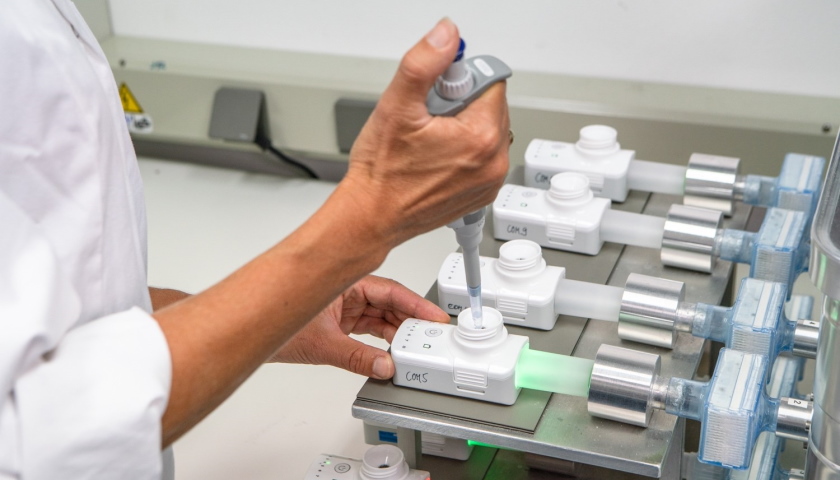 Vectura has agreed to a £1.55 per share takeover by US private investment company Carlyle, which values the UK drug delivery specialist at £958 million ($1.4 billion). 
The acquisition of one of the UK's biggest biotech companies comes as Vectura is in the midst of a business restructuring that has seen it pivot away from developing its own respiratory therapies and towards an outsourcing model in which it provides contract development and manufacturing services to other biopharma companies.
Most recently, it partnered with UK startup Inspira on a project to develop an inhaled therapy for COVID-19 based on a plant-derived compound shown to kill the SATS-CoV-2 virus in lab studies, with clinical trials due to start next year.
Vectura's chief executive Bruno Angelici said he and the other directors "remain confident in the long term fundamentals of the Vectura Group [but] we believe that this is an attractive offer…which secures the delivery of future value for Vectura shareholders in cash today."
Investors seemed to share that view, as shares in Vectura leaped by almost a third after the announcement.
Vectura's efforts to develop its own therapies met with mixed results, and the company was hit particularly hard in 2018 when it abandoned phase 3 drug candidate VR475 for severe uncontrolled asthma, leading to a £40 million hit on its finances.
The Chippenham-based company has an asthma drug on the market called Flutiform (fluticasone propionate/ formoterol fumarate) which is sold by Mundipharma, a generic version of GlaxoSmithKline's Advair (fluticasone propionate/salmeterol) partnered with Hikma, and other inhaled and non-inhaled products that generate royalty streams.
It also gets royalties on sales of GSK's Ellipta range of respiratory drugs which amounted to £13 million in the first quarter of this year. In 2018, there were rumours that the biotech might be acquired by GSK.
The terms of the acquisition have been accepted by Vectura's board, and will now go in front of the company's shareholders for a vote. Subject to the usual closing conditions such as possible antitrust reviews, Carlyle aims to complete the takeover in the third quarter.
Shareholders will receive £1.36 in cash plus a dividend of 19 pence for each share they hold in Vectura according to the offer terms, which is roughly a one-third premium on its closing share price yesterday.