US will offer adults a booster COVID jab from next month
The Biden administration has said that it will offer a COVID-19 booster dose to any adult American who was fully vaccinated eight months ago, in light of rising cases of the delta variant and evidence of waning protection with the current jabs.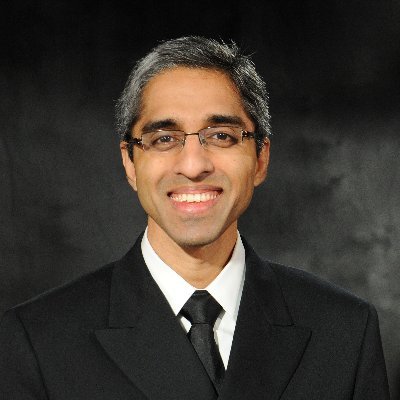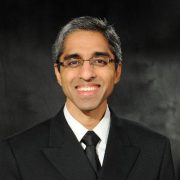 In a White House briefing today, US Surgeon General Vivek Murthy said that "the time to lay out a plan for COVID-19 boosters is now," with the programme starting from 20 September in healthcare workers, nursing home residents and people aged 65 or over before being extended more widely.
The decision still requires approval and a formal recommendation, but has the support of both the FDA and Centres for Disease Control and Prevention (CDC).
In a statement the two agencies said there is "evidence of reduced protection against mild and moderate disease" with the Pfizer/BioNTech and Moderna vaccines which have formed the backbone of the US vaccination drive.
"Based on our latest assessment, the current protection against severe disease, hospitalisation, and death could diminish in the months ahead, especially among those who are at higher risk or were vaccinated during the earlier phases of the vaccination rollout," they continued.
Protection rates from the Pfizer/BioNTech and Moderna jabs have dropped significantly among nursing home residents as the delta strain became dominant in the US, according to a CDC analysis.
The FDA and CDC also said they think booster shots will be needed for people who received the one-dose vaccine from Johnson & Johnson, but pointed out that doses of that vaccine didn't start until March of this year. J&J is due to report new data on the durability of response with its vaccine in the next few weeks.
"This plan was not made lightly. It was created with careful consideration by … top medical and public health experts," said Murthy, who added that it "does not change our commitment to reaching those who are not yet vaccinated."
The COVID-19 vaccines are safe, free, and highly effective – but even highly effective vaccines experience a reduction in protection over time. Today the CDC is announcing new planning for booster shots to protect people and families and stay ahead of the curve on COVID-19. pic.twitter.com/8y7SU5MpHz

— The White House (@WhiteHouse) August 18, 2021
The decision comes as daily cases of COVID-19 in the US have been rising sharply from a rate of around 15,000 in early July to 120,000-plus over the last few days, with some experts predicting the rate could go above 200,000.
The FDA has already given emergency approval for a booster shot of the Pfizer/BioNTech and Moderna vaccines among a small group of immunocompromised people, but the new announcement marks a big expansion on that effort.
Pfizer/BioNTech have already submitted preliminary data to the FDA with the aim of expanding the use of their shot to include a third dose for the over-16s.
The phase 1 data suggest that giving a booster stimulates antibody levels that significantly exceed those seen after the two-dose primary schedule, and appear to improve protection against variants including delta.
Data from a larger phase 3 study of the third dose is also expected shortly and will be submitted to the FDA and other regulatory authorities around the world when available, according to the companies.
Plans for booster campaigns among the wealthiest nations have drawn criticism from organisations like Medecins Sans Frontieres (MSF), which said "it would be unconscionable to offer people already fully vaccinated another dose before protecting people who haven't been vaccinated at all."
Don't miss your daily pharmaphorum news.
SUBSCRIBE free here.