US health department backs 15 COVID-focused digital health startups
News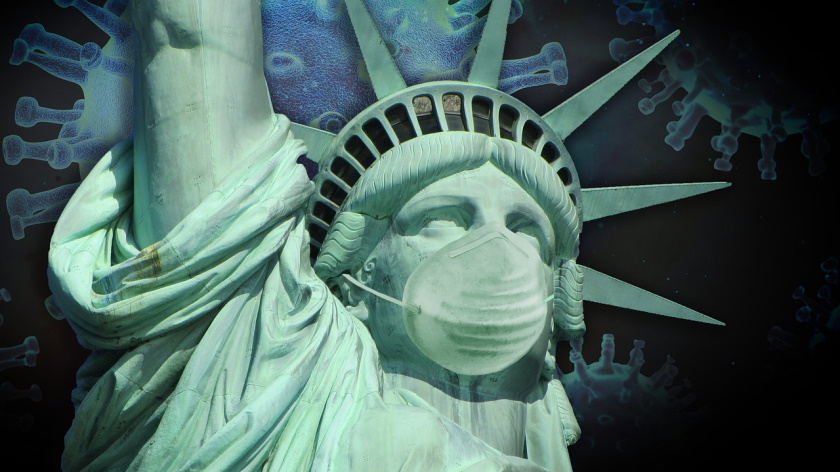 A group of 15 digital health startups have joined a programme set up by the US federal government to address health inequality and mitigate the effects if the COVID-19 pandemic.
The PandemicX accelerator, launched by the Department of Health and Human Services, is focused on "using digital tools and publicly accessible data to eliminate disparities and tackle drivers of inequity exacerbated by COVID-19."
Companies that have been invited to take part will get "curriculum, mentorship, and exhibition events" to help take their businesses forward and find third-party collaborations.
The 2022 intake companies are:
Carium, which operates a telehealth platform – delivered via a patient app – that provides individualised care to patients from participating healthcare systems and links to a range of wearable devices;
Clear Bill of Health (CBOH), which has developed as a COVID-19 vaccination and testing status facilitation tool;
Culture Care Collective, a health support programme where community health workers (CHWs) are integrated into clinical care teams to coordinate care for marginalised groups;
EatWell Meal Kits, which delivers affordable meal kits, complete with simple recipes and fresh ingredients, for people enrolled with programmes run by local healthcare providers;
Eupnoos, which is developing medical-grade software delivered via smartphone for clinical lung function tests such as spirometry for expiratory and inspiratory flow measurements, along with symptom guided assessments;
Ferrum Health, a company that is deploying artificial intelligence to health systems for applications like patient screening and follow-up;
HealthOpX, which is testing a predictive analytics-based triage tool to enable healthcare workers to assess the risk of readmission, emergency visit, and morbidity;
HeyRenee, a "concierge" platform that aims to make it easier for patients to manage doctors' appointments, diagnostics, results and other aspects of care;
Juli, an artificial intelligence platform for people with chronic conditions that collects data from  multiple sources – smart devices, environmental data, electronic health records, self-reported outcomes etc – to enhance interactions with healthcare workers;
ManagingLife, which has developed a digital therapeutic to help people and their healthcare providers manage chronic pain;
OMNY Health, a healthcare ecosystem that connects providers and life sciences companies to fuel partnerships;
Opeeka, which offers a suite of software for mental health, behavioural health and social services, covering  activities like data collection, care planning, activity tracking, alert generation, outcomes monitoring, warehousing, and analytics;
Patientory, a blockchain-powered population health, data analytics and patient engagement app;
UnMute, which has created an app to match patients with therapists; and
Welfie, a COVID-19-focused platform that provides testing, symptom checks, vaccine status data, and case tracking for schools and other academic organisations.
"I am excited for the PandemicX accelerator cohort to work with us to collectively address health equity barriers and other disparities exacerbated by COVID-19 by using data and innovation," said Admiral Rachel Levine, assistant Secretary for Health.
"We are at our best when all segments of society work together; we must work collaboratively to achieve the best solutions," she added.