Medicare to fund Abbott's needle-free diabetes monitor
News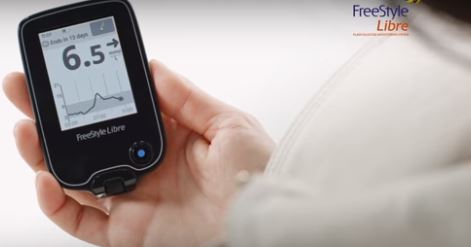 Abbott's new glucose monitoring device could be used by millions of diabetes patients in the US after government-funded health schemes agreed to pay for it.
The medical devices specialist said that the Centers for Medicare and Medicaid Services (CMS) had agreed to pay for FreeStyle Libre Flash, which was approved by the FDA in September.
Abbott's device allows patients with type 1 or type 2 diabetes to continuously track their blood sugar levels without having to prick their fingers.
It is the second continuous glucose monitoring system to make it to market after DexCom Inc's G5 Mobile was also approved for Medicare funding last year.
Coverage is limited to Medicare patients with diabetes who use insulin and who meet certain eligibility criteria.
In a press statement, Abbott noted that unlike its rival from DexCom the device requires no manual calibration.
Its high accuracy allows for patients to dose insulin based on the results, Abbott said.
The system reads glucose levels through a sensor worn on the back of the upper arm for up to 10 days.
For non-Medicare patients, FreeStyle Libre is available at major US retail pharmacies, removing the barrier of complicated paperwork necessary for commercial insurance coverage and making it more readily accessible to patients.
Last year, CMS announced coverage for therapeutic continuous glucose monitoring systems for certain beneficiaries who have either type 1 or type 2 diabetes and intensively manage their insulin.
To be included in this category, the device must be approved by the FDA for use in place of a blood glucose monitor (BGM), enabling patients to make treatment decisions based on the information provided.
With the recent approval by the FDA, the FreeStyle Libre system can be used as a replacement for BGM1.
Earlier this week, the FDA approved Sanuwave's Dermapace System, the first ever shock wave wound healing device for use in patients with diabetic foot ulcers.