US drug revenues far exceed R&D spend - report
News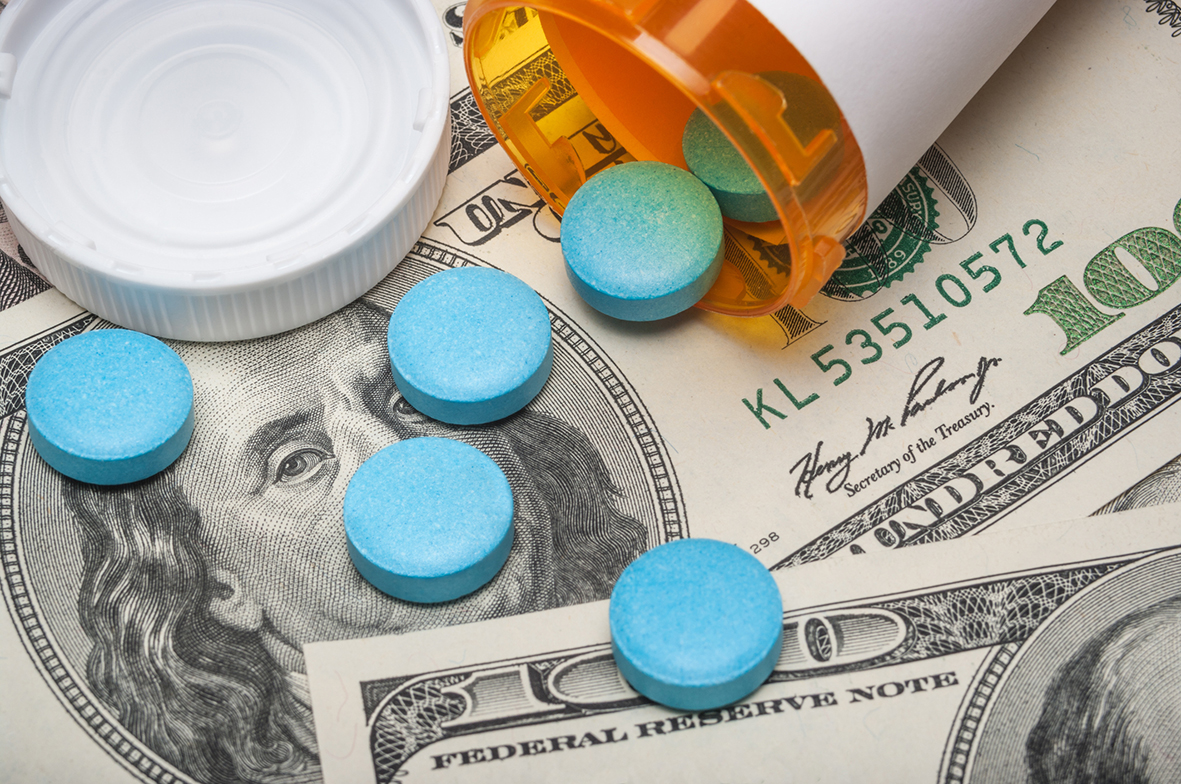 A new report has questioned pharma's rationale for charging substantially more for drugs in the US, saying the revenues generated as a result far exceed R&D costs.
Pharma's justification for high US prices has been that they are needed to cover R&D costs – but the new analysis from the journal Health Affairs has found that in some cases, revenues from the US price premium can amount to more than double the R&D spend.
Overall in 2015, the US price premium generated $116 billion, while the companies spend 66% of that amount - $76 billion on global R&D.
On average the revenues generated were 163% of the global R&D spend, and lowering the premium so US revenues match R&D spend would have saved US patients, businesses and taxpayers $40 billion in 2015.
Authors Nancy Yu, Zachary Helms, and Peter Bach concluded: "This finding counters the claim that the higher prices paid by US patients and taxpayers are necessary to fund research and development."
According to the analysis, the worst offender was Biogen, where revenues from US premium pricing of drugs such as its multiple sclerosis blockbuster Tecfidera amounted to almost 250% of global R&D spend.
Amgen and Pfizer's revenues were in the same ball park compared with global R&D revenues, while at the other end of the scale, AZ barely covered its R&D costs through pricing US products higher, with Novartis and Bristol-Myers Squibb needing revenues from elsewhere to fully cover the research spend.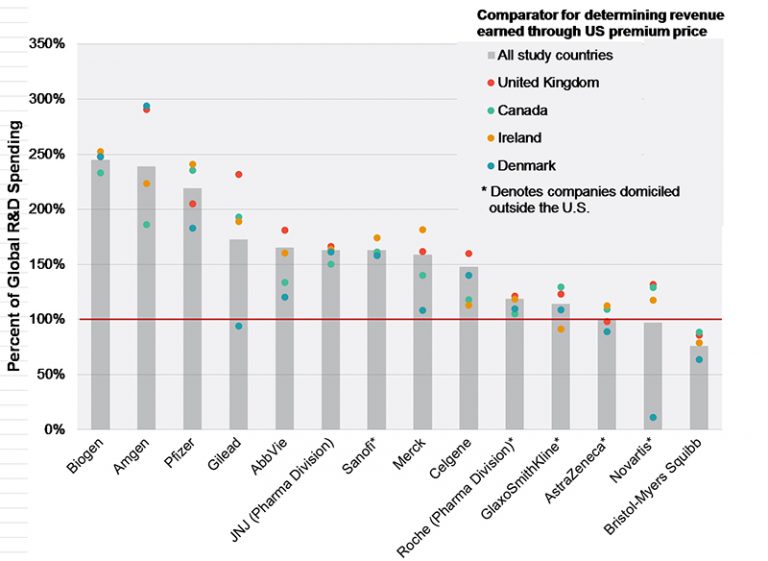 The analysis focused on 15 drug firms that manufactured the 20 top-selling drugs globally for 2015.
Researchers from Memorial Sloan Kettering Cancer Center estimated the excess revenue they charged in the US by referring to prices in European countries and Canada.
They noted that the calculations are also likely to be on the conservative side as in the UK and other countries, confidential discounts are applied to the list price during negotiations with payers.
The report comes at a time when US pharma pricing is under intense scrutiny. President Donald Trump sent pharma stocks sliding earlier this week with a single tweet confirming that he is working on a plan to tackle high US drug prices.