US buys another $1 billion-worth of Merck's COVID capsule
News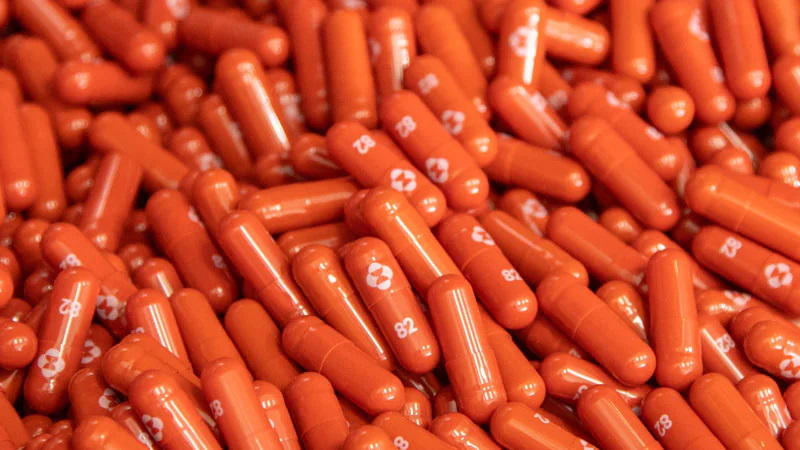 The US federal government has ordered another 1.4 million doses of Merck & Co and Ridgeback Biotherapeutics' oral antiviral molnupiravir for COVID-19, adding to an earlier agreement to supply 1.7 million doses.
The latest agreement – worth around $1 billion – means that the US has now called dibs on 3.1 million doses of molnupiravir, which was approved in the UK as a treatment for people with mild to moderate COVID-19 who are at increased risk of developing severe disease last week as Lagevrio.
It also has an option on another 2 million doses, so that represents around half of the 10 million doses of molnupiravir that Merck and Ridgeback say they will be able to manufacture by the end of 2021.  The UK has ordered another 480,000 doses.
Merck has been taking steps to allow other suppliers to come into the market, however, and one of those – Bangladesh's Beximco Pharma – has just launched its generic version of molnupiravir under the Emorivir trade name, which will be supplied more cheaply to less economically developed countries.
Merck has partnered with the UN-backed Medicines Patent Pool (MPP) to grant royalty-free licenses to generic companies who can manufacture molnupiravir in 105 low- and middle-income nations around the world
The US orders now total $2.2 billion – working out at around $700 per course – and are dependent on molnupiravir obtaining emergency use authorisation (EUA) from the FDA, with delivery anticipated to be completed in early 2022 if that comes through.
Merck noted that and FDA advisory committee is scheduled to meet on 30 November to consider its EUA application.
The EU regulatory authorities are also reviewing the drug, which has been keenly anticipated as the first drug therapy for mild to moderate COVID-19 that can be delivered outside a hospital setting.
In the pivotal the MOVe-OUT trial, molnupiravir achieved a significant 50% reduced risk of hospitalisation or death in compared to placebo, cutting the rate to 7% from 14%.
Governments around the world may soon have another oral antiviral option to choose from however, after Pfizer's Paxlovid (PF-07321332 and ritonavir) reduced the risk of hospitalisation or death by 89% when given to newly-diagnosed adults who were at risk of developing severe COVID-19 in the EPIC-HR trial.
Pfizer last week said it intends to file for emergency approvals of Paxlovid as soon as possible on the strength of the data.